The Engineering Academic Center Campaign
Community and Support for a Lifetime of Success…
The Engineering Academic Center, a Home Away From Home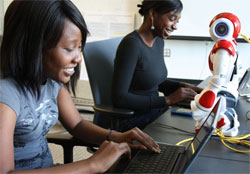 You may remember it as the Computer Learning Center or the MSEP Study Center. Whatever the name, the Engineering Academic Center (EAC), as it's known today, remains an essential resource and supportive learning community for UW engineering students. Whether you're an alum of the ALVA, MEP, MSEP and STEM Bridge programs that call the center home or you visited the center for tutoring, mentorship or workshops, you experienced the impact of the EAC first-hand.
… Give to the Engineering Academic Center Campaign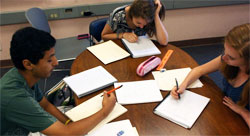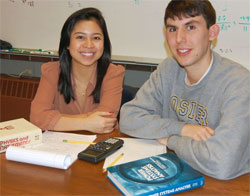 Last year, when center leader Dave Prince received the Clowes Award for the Advancement of Learning Communities for his work at the EAC, his achievement made headlines.
After hearing about Dave's award and his students' success, an engineering alumnus was inspired to provide funding for the Center to match support up to $150,000! The funds will be used to establish an endowment, which will provide scholarships, hire instructors and continue to improve facilities.
Double Your Impact in the EAC
Make your gift today to secure the 1:1 match. If your company matches, you may be able to double or triple your gift.