The Campaign for Engineering Quarterly Report - October 2019
Together, Toward a Boundless Future
Follow our fundraising progress throughout the Campaign for Engineering.
Issue 15 | October 2019
From the Interim Dean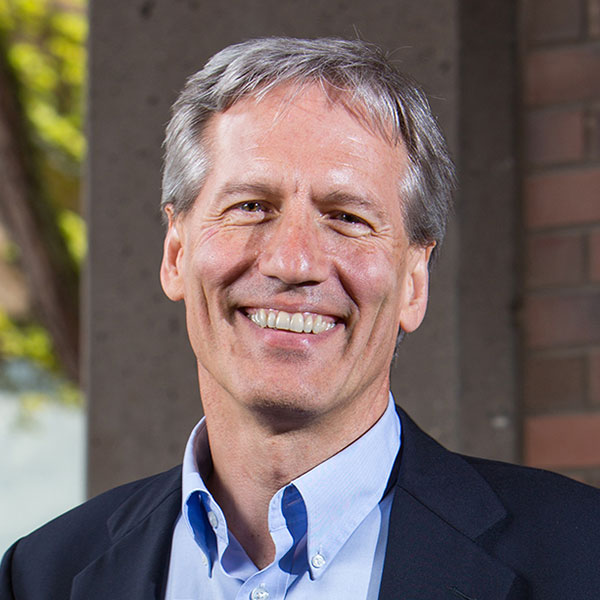 It's been an honor to serve as Interim Dean over the past several months. Michael Bragg left a strong legacy as dean, particularly in his focus on improving the undergraduate student experience. As a result, we continue to move ahead with student-focused initiatives such as an interdisciplinary education facility and undergraduate leadership programming.
The UW will welcome Nancy Allbritton as the new Frank and Julie Jungers Dean of Engineering in November. A biomedical engineer, Nancy has served North Carolina in a unique program bridging UNC Chapel Hill and NC State. We look forward to her leadership on advancing existing and new initiatives going forward.
Greg Miller
Interim Dean of Engineering
Giving Spotlight: Ron and Sheila Litzinger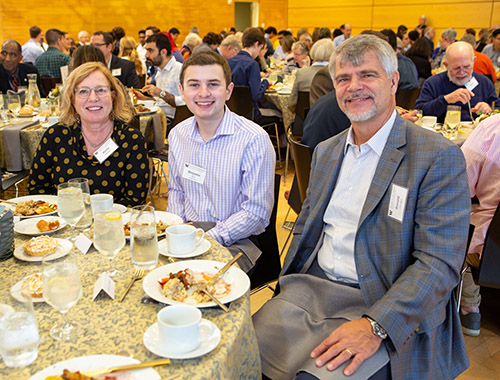 "I've always been very appreciative of what my UW degree did for me throughout my career and life, so I wanted to give back," says Ron Litzinger (BSChemE '81). To that end, Ron and his wife, Sheila, established a scholarship in the College of Engineering to provide support for students with financial need who participate in leadership development programs such as the Engineering Peer Educator (EPE) program.
"There are relatively few engineers in corporate leadership positions compared to the legal and financial professions," Ron explains, "and I would like to encourage more engineers to aspire to leadership positions. I was introduced to the EPE group when it was first formed, and I was impressed by the students that had volunteered to be mentors, which is a demonstration of leadership capability, so I decided to set up a scholarship supporting one of those students." This scholarship complements an earlier leadership-focused scholarship the couple established in the department of Chemical Engineering.
For Sheila, the desire to make a difference reflects her own experience. "Forty years ago, my family couldn't afford to send me to a university," she says, "and the cost of education these days doesn't really give you wiggle room." She finds it gratifying to see the financial burden lifted for others, especially for engineering students, because "engineering is an education for all."
"Supporting engineering students brings me great joy, because it really sets them up for a meaningful and impactful contribution to society," adds Ron.
By the numbers
Fundraising progress as of September 25, 2019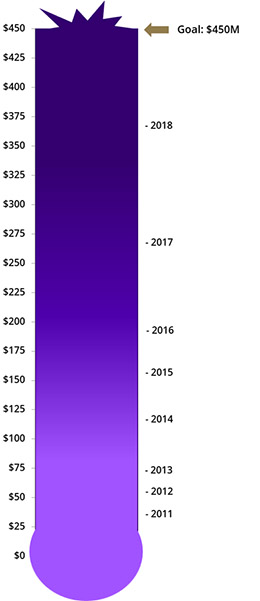 Theme
Campaign
goal
Raised as of
9/25/19
Percent
to goal
Student Support
$55M
$56M
102%
Faculty Support &
Research
$175M
$180M
103%
Program Support for
Faculty & Students
$60M
$62M
103%
Capital
$85M
$79M
93%
Excellence (Other)
$75M
$78M
104%
TOTAL
$450M
$455M
101%
Transforming the Student Experience: Hugo Pontes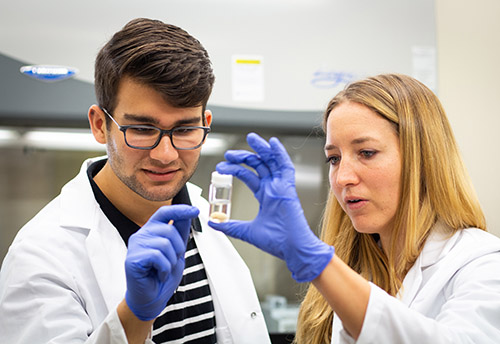 BS, Chemical Engineering, 2020
Recipient of the Henry K. Benson Scholarship in Chemical Engineering, the Emerging Leaders in Engineering Scholarship and the Washington Research Foundation Fellowship
"My family and I are from Brazil, and we moved to Spain when I was little. I started my freshman year of high school in Washington state after moving from Madrid. Not only had I just moved across the globe, I also did not speak English. I graduated high school at the top of my class, and despite those who believed I couldn't make it, I started college at the University of Washington.
"In the beginning of my sophomore year, I stumbled upon an opportunity to work with Dr. Lilo Pozzo. She started a research project in Puerto Rico investigating how Hurricane Maria affected patients who depended on power for their medical needs. She has become an important mentor to me. Eager to learn more about combining a degree in chemical engineering with a clinical career, I met with Dr. Elizabeth Nance and joined the Nance Lab, where we study nanoparticles for drug delivery to the pediatric brain.
"I'm supporting myself through college, so the scholarships and fellowships I received were not only important for my growth as a researcher, but also a way that I could pay rent every month. I feel very thankful for those who helped me get where I am today. Dr. Pozzo and Dr. Nance have played such a crucial role in my development as a researcher, as a student and, most importantly, as a compassionate human. After graduation, I hope to pursue an M.D./Ph.D. to become a physician researcher in the nanomedicine field. I'd also like to inspire students in the way my mentors have inspired me."
---
For more on Hugo, read "Research as a platform for change" by the Undergraduate Academic Affairs office.