The Campaign for Engineering Quarterly Report - November 2018
Together, Toward a Boundless Future
Follow our fundraising progress throughout the Campaign for Engineering.
Issue 12 | November 2018
From the Dean

Greetings from campus, where we've welcomed our inaugural Direct to College (DTC) class of more than 950 first-year students. 
The transition to DTC admission represents a significant academic transformation that will ripple out across the college. In tandem with this curricular shift, we are pursuing a legislative agenda—including support for facilities design—that will enable us to continue to grow to meet the needs of Washington students and Washington industry.
As I announced on October 25, I will step down as dean at the end of this academic year. I am so proud of the work we have done together. I look forward to spending my remaining months working to support this next phase of facilities expansion: a new building and a partial renovation of the Mechanical Engineering Building, to be followed by additional construction and renovation of other buildings. Our plan is ambitious, yet necessary, and I deeply appreciate the helpful feedback received from those who participated in our consultant-led feasibility study over the summer. Stay tuned for more information as planning progresses!
Mike Bragg, Ph.D.
Frank & Julie Jungers Dean of Engineering
Giving spotlight: William Larsen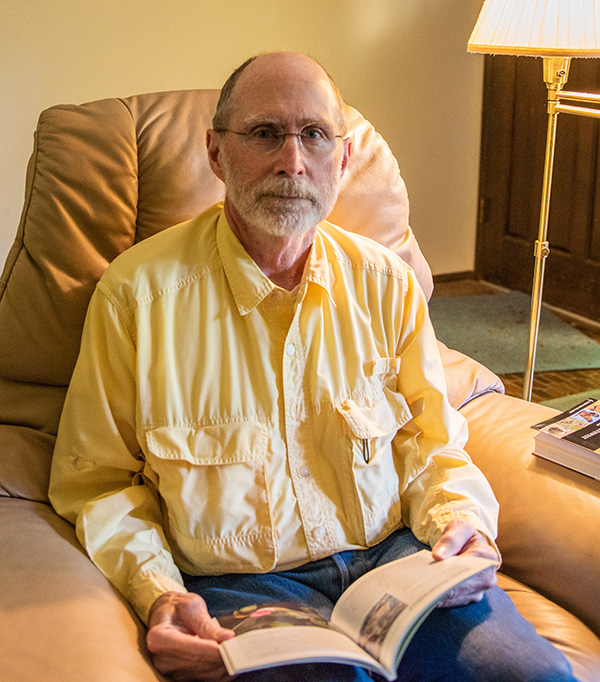 William ("Bill") Larsen (A&A, class of '66) has "always been a Husky," having followed Husky football since childhood. His UW Engineering studies were interrupted by a tour of duty in Vietnam and then West Germany; after his service he returned to the UW and studied aerodynamics until, he explains, "I got a job offer at Boeing that I couldn't turn down." 

Crediting the College of Engineering for the job, which led to a "very enjoyable" 35-year career on the aerodynamics team at The Boeing Company, Larsen began supporting various college funds after his retirement. Noting that he has no children, and "you can't take it with you," in 2018 Larsen decided to endow a scholarship in the William E. Boeing Department of Aeronautics & Astronautics in honor of his parents, and to make a significant estate commitment to establish a second scholarship and an endowed career development professorship in the department. 

In retirement, Larsen's passions include birding and following the Mariners to Arizona for spring training. His gifts reflect his strong belief in the mission of the UW, and a desire to support his home department and future students in the field. Investing in higher education through an estate gift, he says, is "an awfully good thing to do with your money, and it's going to be very helpful."
Student group spotlight: Concrete Canoe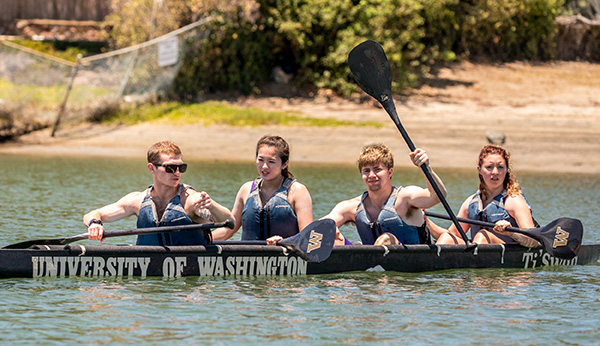 Ti'Swaq, the Puyallup Tribe's name for Mt. Rainier, was the name chosen for the 2018 concrete canoe built by the UW Concrete Canoe Team beginning in September 2017. The team, which as its name indicates, designs, builds and races a canoe made from concrete, placed first this past April in the regional competition sponsored by the American Society of Civil Engineers (ASCE). The 73-member team advanced from the regional to the national ASCE competition at San Diego State University in June, finishing 7th among 25 teams.
From design to construction, from fundraising to transportation logistics, the Concrete Canoe Team is completely run by students. The organization was formed in 1975 and is based in the Department of Civil and Environmental Engineering, but includes students from all engineering disciplines. The canoe must meet tensile and compressive load requirements, while also being aesthetically pleasing and aerodynamic for racing. Jason Wells, third-year member and co-captain of the team says, "being on the team not only allows me to be part of something bigger than myself, but also helped me tremendously in developing other skills that are important to all engineers, like teamwork, leadership, and communication."
By the numbers
Fundraising progress as of October 25, 2018.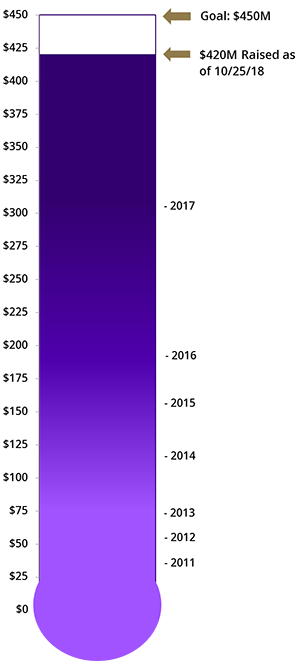 Theme
Campaign
goal
Raised as of
10/25/18
Percent
to goal
Student Support
$50M
$51M
102%
Faculty Support &
Research
$177M
$161M
91%
Program Support for
Faculty & Students
$60M
$53M
88%
Capital
$85M
$78M
92%
Excellence (Other)
$78M
$77M
99%
TOTAL
$450M
$405M
93%
Supporting faculty excellence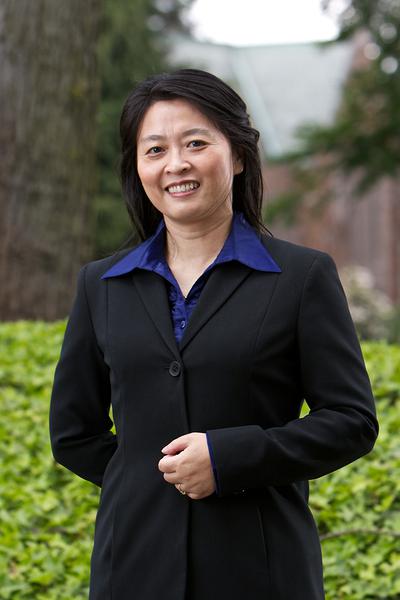 Miqin Zhang
Holder of the Kyocera Professorship
Professor, Materials Science & Engineering
"With the help of the Kyocera endowment, I continue to pursue research in the development of novel materials and devices for biomedical applications. These include syntheses of functional biomaterials (ceramics, polymers, and their composites) via chemical and biomimetic processes for tissue engineering and stem cell research; cell-based sensors for drug screenings; and synthesis and surface modification of nanoparticles for MR/optical imaging and controlled drug release. In the coming year, we look forward to continued discovery in biomaterials for cancer diagnosis and treatment and biomaterials/stem cells for regenerative medicine." – Miqin Zhang