The Campaign for Engineering Quarterly Report
Together, Toward a Boundless Future
Follow our fundraising progress throughout the Campaign for Engineering.
Issue 8 | October 2017
From the Dean

As fall progresses, the excitement continues in the College! I hope you all saw the announcement that the Board of Regents approved the naming of the new computer science building under construction as the Bill & Melinda Gates Center for Computer Science & Engineering.
The naming of the building in honor of the Gateses was made possible by gifts from Microsoft Corporation and a group of local technology and philanthropic leaders who are longtime friends and colleagues of the couple—including of course some of our most dedicated volunteers. We are truly fortunate to have such generous supporters.
I look forward to connecting with the College's Visiting Committee members later this week. Thanks to you and all the College's volunteers for your efforts on behalf of our mission.
Mike Bragg, Ph.D.
Frank & Julie Jungers Dean of Engineering
Giving Spotlight: David and Nancy Auth/Washington Research Foundation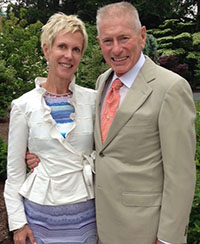 As a recognition of the UW's pioneering legacy in the arena of medical devices, and motivated by a desire to give back to the institution that enabled a transformative career experience, David and Nancy Auth have established a new endowed professorship in the Department of Bioengineering. This professorship will be a valuable tool for recruiting and retaining innovative faculty members such as eminent medical device engineer Ricky Wang, the professorship's first holder.
"Since my career underwent a major transformation thanks to Dr. Robert Rushmer—the founder of bioengineering at the UW—I feel it is appropriate for me to provide this endowment as a way of honoring Dr. Rushmer and perpetuating his legacy," says David. A former UW professor of electrical engineering and affiliate professor of bioengineering, David is an inventor or co-inventor of a number of widely used medical devices.
"We want to ensure that the UW continues its leadership role in bioengineering education by providing opportunities to support innovative people, which in turn maximizes their potential to make the medical world a better place," Nancy explains.
The Auths' gift is complemented by generous term support for Professor Wang's research—including his work on the retina of the human eye utilizing ultra-sophisticated optical imaging instrumentation—from the Washington Research Foundation, which supports groundbreaking technology in the life sciences, physical sciences and information sciences.
"Professor Wang exemplifies UW Bioengineering's commitment to finding creative solutions for unmet healthcare needs. We are delighted to partner with David and Nancy to support this high-impact work," says Ronald Howell, CEO of Washington Research Foundation.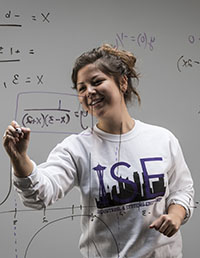 Established

1986

About

The Department of Industrial & Systems Engineering provides high quality, high impact solutions in the areas of heath care, transportation, energy and manufacturing. We design, diagnose and optimize to increase the survival rate of cancer patients, enhance safe driving, and improve the flow of products and services around the world. Our students take courses from internationally renowned faculty and participate in cutting-edge research to foster a safe and sustainable future.

Chair

Highlights

Research focus areas: operations research, applied statistics and production systems, human factors and ergonomics.
ISE has 141 undergraduates (34% women), 42 graduate students (40% women), and 43 professional Master's students (30% women). More than half our faculty are women. Numerous adjunct and affiliate professors enhance ISE's multi-disciplinary atmosphere.
ISE's graduate program is ranked 17th in the nation. Graduate students are active teaching and research partners in the department.
Our senior design projects provide an excellent opportunity for companies and organizations to work with student teams on company-proposed problems. Students gain professional experience and disseminate new information to local industry.
By the Numbers
Fundraising progress as of Oct 25, 2017.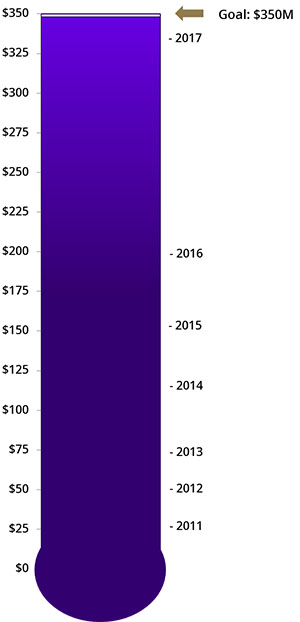 | Theme | Campaign Goal | Raised as of 10/25/17 | Percent to Goal |
| --- | --- | --- | --- |
| Student Support | $50M | $39M | 78% |
| Faculty Support & Research | $145M | $139M | 96% |
| Program Support for Faculty & Students | $55M | $47M | 85% |
| Capital | $80M | $62M | 78% |
| Excellence (Other) | $20M | $62M | 305% |
| TOTAL | $350M | $348M | 99% |
Supporting Faculty Excellence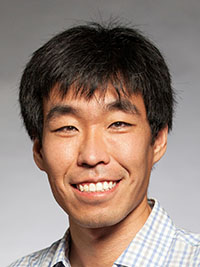 Baosen Zhang, Ph.D.
Holder of the Keith & Nancy Rattie Endowed Career Development Professorship
Assistant Professor, Electrical Engineering
"The Keith and Nancy Rattie Endowed Career Development Professorship enables us to get started on solving hard problems and make real-world impact without waiting for funding. It prepares our students to face some of the world's most complex challenges for future generations. We will investigate a few important questions: how do we improve the reliability of the [electrical power infrastructure in towns and cities], and how do we make the grid system better? The most important thing that I can do as a professor is to educate and support my students—the next generation of researchers. With the Keith and Nancy Rattie Professorship, I can do just that."  — Baosen Zhang