The Campaign for Engineering Quarterly Report
Together, Toward a Boundless Future
Follow our fundraising progress throughout the Campaign for Engineering.
Issue 9 | January 2018
From the Dean

Happy New Year! In case you missed the exciting news, the college has met (and passed) our campaign goal. My thanks to all of our volunteers, without whom this achievement would not have been possible.
While we are immensely grateful for the generous support that is reflected in this goal, with more than two years left in the Be Boundless campaign—and significant college priorities still needing funding—we are not resting on our laurels. Stay tuned for more communication regarding the Campaign for Students—the college's next fundraising priority. I look forward to your continued partnership in this important work.
Other highlights from the end of 2017 included a stimulating Visiting Committee meeting, the Allen School's "Topping Out" celebration for the new Bill & Melinda Gates Center for Computer Science & Engineering, and the annual Scholar-Donor Lunch — which always renews my faith in the power of student support to change lives. Looking ahead, we are in the full swing of planning for our annual Diamond Awards event (May 10). I hope to see many of you at this and other events this spring.
Mike Bragg, Ph.D.
Frank & Julie Jungers Dean of Engineering
Giving Spotlight: Jill DeMarco and Rod Wentworth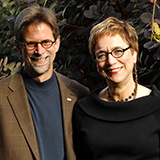 In 2017, the Department of Human Centered Design & Engineering (HCDE) received its largest estate commitment to date from alumna Jill DeMarco (M.S. '96) and her husband, UW School of Dentistry alumnus Rod Wentworth (D.D.S. '81). Their estate plans will also equally support Dentistry.
DeMarco — whose degree was funded by the Federal Aviation Administration (FAA), where she worked writing regulations while earning her master's — wants future students to have the same opportunity to benefit from an HCDE education. She credits much of her success to instructors she had in the department (then called Technical Communication). After graduating from HCDE, DeMarco continued her career in airline regulations, this time from the industry side, working as a program manager at Boeing.
"I was lucky working for the FAA, where if you were accepted to a graduate program they would reimburse you for tuition. I understand how hard the burden of student loans can be, and that's why I asked that my gift be directed toward students who are in need of tuition funds. I want to help alleviate some of the stress that comes from being in debt." – Jill DeMarco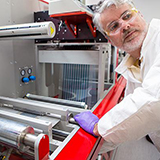 Established: 1893
About: Materials Science & Engineering is an interdisciplinary field that involves the study, discovery and design of new materials. UW MSE contributes to advancements in materials that are crucial to the continued vitality of countless industries—including aerospace, automotive, biomedical, electronics, energy and telecommunications.
Faculty members boast diverse research expertise along with industrial experience, allowing them to contribute to cross-boundary collaborations; they are conducting several large, federally funded research initiatives in photonics, biomimetics, energy, medicine and nanotechnology.
Chair: Jihui Yang
Highlights:
Research focus areas: nanomaterials, biomimetics, biomaterials and energy materials.
MSE has 143 undergraduates (36% women) and 120 graduate students (30% women). Two recent graduates were awarded College of Engineering Dean's medals, the highest honor the COE can bestow on an undergraduate student.
Working closely with graduate students and postdocs, MSE faculty have launched 11 start-up companies. As a whole, the department has been issued 80 patents, with many more pending.
Three MSE faculty members were named as Highly Cited Researchers by Thomson Reuters, which represents the world's most influential scientific minds (those ranked among the top 1% within their subject field).
By the Numbers
Fundraising progress as of Oct 25, 2017.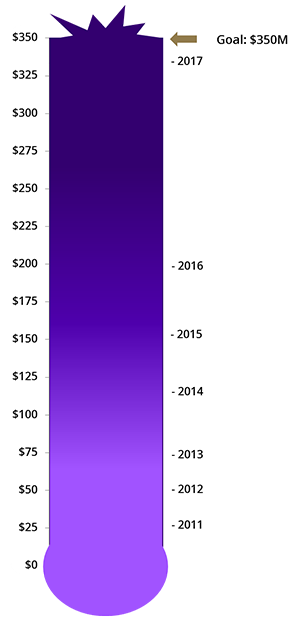 Theme
Campaign
Goal
Raised as of
01/06/18
Percent
to Goal
Student Support
$50M
$42M
84%
Faculty Support &
Research
$145M
$144M
99%
Program Support for
Faculty & Students
$55M
$48M
87%
Capital
$80M

$62M

78%

Excellence (Other)
$20M

$62M

310%

TOTAL
$350M

$358M

100%

Transforming the Student Experience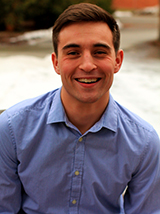 Griffin Ruehl, ChemE Doctoral Candidate
Recipient of the William & Marilyn Conner Fellowship in the College of Engineering
"I come from a nontraditional path in engineering, with a B.S. in Chemical Engineering and a B.A. in Global and Multicultural Studies. I spent most of my last undergraduate year in Southeast Asia studying sustainable development and its application for socially marginalized populations, especially political and war refugees. Because of this experience, I want to pursue a career in socially conscious international development as a technical expert in renewable energy technologies.
"To this end, I'm researching using electricity from renewable energy sources to produce biofuels. I have also been working to set up a collaboration between the UW Clean Energy Institute and clean energy researchers in Africa, with the dual goals of expanding the impact of research conducted at UW, and growing clean energy research capacity and infrastructure in Africa. The financial stability provided by the Conner Fellowship drew me to the UW and has enabled me to pursue my goals, and I am incredibly grateful for the opportunity." – Griffin Ruehl