Discovery Days Logo Header

Registration and Logistics
Registration
The 2-day event is free and open to everyone. Registration is required for all who plan to participate.
The 2017 event has passed. Check back later for 2018 details.
Friday
Students and teachers participate in hands-on activities that demonstrate the exciting work of engineers. Friday's events are oriented toward 4th through 8th grade students.
Saturday
In addition to exhibits and activities, high school students and their families can attend presentations for high school and community college students to learn about engineering departments, admission, engineering housing, and the honors program. A schedule of presentations will be posted in early April.
Travel and Parking
Engineering Discovery Days exhibits are located on the University of Washington campus, near Loew Hall. To help you find your way, download a printable campus map.
See UW Commuter Services for transportation information, including bus service, light rail service, directions, and parking details. Parking information for school buses will be provided once you register.
Parking on Friday
At the parking entrance kiosks, you will be directed to park in the E-18 parking lot. See the campus map and driving directions. The fee for car parking is $10.00. Please be aware that the E-18 parking lot only accepts CASH. Bus parking is free.
Look for the welcome booth in the parking lot, as well as one outside of Loew Hall on campus. Please check in and pick up a program. The program lists the exhibits and locations, and also includes a map.
Parking on Saturday
Parking is available in the E-18 parking lot and the Padelford garage.
Lot
Location
Price
Padelford garage
Between Stevens Way and Mason Road (closer than E-18).
$5.00
E-18 lot
North of Husky Stadium on Montlake Blvd.

Cars: $10.00, cash only
Buses: free
Please check in and pick up a program at the welcome booth outside of Loew Hall on campus. The program lists the exhibits and locations, and includes a map.
Bus Parking
Bus parking is for registered buses only. Please drop off and park according to your assignment unless otherwise pre-arranged.
If you are NOT parking on campus, the drop-off and pick-up location is the E-18 parking lot; please view the parking map for directions. Although this is the same location as bus parking, you may not park your bus if you have not registered or if you registered your bus AFTER the cut-off date.
Disability Parking
If you need special arrangements, please contact UW Transportation Services at 206-616-8710 or tsevents@uw.edu.
Eating on Campus
A variety of food choices are available for purchase on Friday, although lines at food venues can be long and time-consuming. On Saturday, dining options are limited. See the campus dining map for these and other locations.
You are encouraged to bring your own picnic or sack lunch and enjoy plenty of indoor and outdoor eating spots.
---
Join us in appreciation for support and current-year funding from these organizations: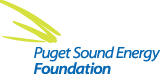 To become an Engineering Discovery Days sponsor, contact
Sharon Dana at (206) 543-6908.