2022 Nominees and Medalists
2022 Dean's Medal Nominees
Anisa Ashraf, Bioengineering
Mika Emoto, Civil & Environmental Engineering
Peter Michael, Computer Science Engineering
An Nguyen, Electrical & Computer Engineering
Melissa Peters, Mechanical Engineering
Dena Sabha, Human Centered Design & Engineering
Carter Vu, Aeronautics & Astronautics
Emily Whelan, Industrial & Systems Engineering
2022 Dean's Medal Medalists
Taylor Juenke
Materials Science & Engineering

Taylor Juenke began her college career as a star student softball player. Now a graduating senior in materials science and engineering, she showcases her academic athleticism as an undergraduate researcher investigating biomaterials in NSF and UW Medicine sponsored research projects.
Her interest in solving complex challenges in healthcare led Taylor to work alongside College of Engineering and UW Medicine faculty in Dr. Rajiv Saigal's lab to design biodegradable, intradural drug delivery systems that provide localized pain relief for spinal cord patients. Thanks to her expertise in materials selection, her Engineering Innovation in Health capstone team successfully prototyped antimicrobial dressing applicators for implanted port access equipment to ease drug delivery and reduce risk of infection. She collaborated with industry experts and area hospitals to submit the design's provisional patent application.
Taylor is a dedicated mentor to undergraduate students interested in STEM. She served as the 2-Year Outreach Director for the UW chapter of the Society of Women Engineers, leading the organization's statewide efforts to introduce underserved and underrepresented groups to engineering majors and careers. After graduation, Taylor plans to continue her academic studies in MSE's Applied Master's Program, and she looks forward to developing biomaterials that improve lives.
Isaiah Lemmon
Chemical Engineering
Computer Science & Engineering

As a double major in chemical engineering and computer science and engineering, Isaiah Lemmon blended molecular science and software engineering in his studies, including his work as an undergraduate researcher studying catalysis, interfacial phenomena and molecular dynamics. His instructors note that he has received some of the highest grades in complex technical courses many seniors find challenging; and on a project on datacenter systems, he was credited with one of the most ambitious and interesting projects in a class of undergraduate and graduate students.
Early on, Isaiah's natural research talents and passion for discovery caught the notice of faculty members, who recruited him for projects working alongside graduate students and postdoc fellows. As a junior, he joined a team as a software engineer, rewriting a complex piece of reaction engineering software in Python which transformed the program into a robust and reusable application that has improved research outcomes in labs across engineering.
After graduating in December 2021, Isaiah joined Amazon Web Services as a software engineer, where he hopes to find the intersection of computer science, chemical engineering, and clean energy technology at the datacenter scale.
2021 Nominees and Medalists
2021 Dean's Medal Nominees
Kelly Ho, Electrical & Computer Engineering
Henry Knight, Civil & Environmental Engineering
William Pope, Aeronautics & Astronautics
Joshua Quiring, Mechanical Engineering
Alexandra Rohrer, Human Centered Design & Engineering
Liyang (Jack) Wang, Materials Science & Engineering
Haifeng (Victor) Xia, Industrial & Systems Engineering
2021 Dean's Medal Medalists
Alejandro Diaz
Bioengineering

Since joining the Department of Bioengineering as a direct admit student, Alejandro Diaz has applied his curiosity and drive to all areas of his UW experience, from studying global challenges in healthcare delivery to mentoring his fellow students.
As a junior, he participated in a summer study abroad program in Nepal, examining the high cost of rural healthcare and proposing healthcare access improvements for Nepali patients.
For his undergraduate research project, sponsored by the Center for Neurotechnology and the UW Undergraduate Fellow Program, Alejandro worked with Dr. Rajiv Saigal at UW Medicine to design microfabricated devices that induced osteogenesis in mouse bone cells. The application of this research could potentially improve bone fusion after a spinal injury.
As a first-generation college student and the son of migrant farm workers, Alejandro applies his personal experiences to his service work. He mentored engineering first year students as an Engineering Peer Educator and helped address challenges in remote learning as an undergraduate teaching assistant.
After graduation, Alejandro plans to work in industry or at a research lab, and continue giving back to the local and global community.
Parker Ruth
Computer Science & Engineering
Bioengineering

Parker Ruth is pursuing a double major in bioengineering and computer science, blending computing, engineering and healthcare to advance equitable access to medical resources and personalized medicine.
Throughout his time as an undergraduate, Parker has conducted research in three faculty research labs: Klavins Lab, Lutz Lab, and Ubicomp Lab. His work combines machine learning, sensing and signal processing to build mobile health systems and wearable sensors. He developed non-invasive smartphone-based tools to identify and monitor symptoms and risk factors associated with osteoporosis, cardiovascular disease and respiratory illness.
Outside of the classroom, Parker bridges research and education through his outreach and volunteer work. He helped run a summer high school mentorship program, exposing students from diverse backgrounds to many computing applications.
Parker received a National Science Foundation Graduate fellowship and will be pursuing his Ph.D. in computer science at Stanford University this fall. He plans to continue his work in designing technology that helps people live longer and healthier lives.
2020 Nominees and Medalists
2020 Dean's Medal Nominees
David Arnold, Aeronautics & Astronautics
Sophia Bidinger, Materials Science & Engineering
Nikita Kovalovs, Human Centered Design & Engineering
Clara Na, Industrial & Systems Engineering
Emily Parry, Electrical & Computer Engineering
Hugo Pontes, Chemical Engineering
Hannah Redden, Bioengineering
Benjamin Terry, Civil & Environmental Engineering
2020 Dean's Medal Medalists
Tushar Khurana
Interdisciplinary Engineering Studies

Tushar Khurana is passionate about environmental and climate justice. With wide-ranging interests and encouragement from advisors and faculty members, he designed an interdisciplinary degree blending engineering, hydrology, climate and data science. Tushar has excelled in the classroom, taking courses –including some at the graduate level– in civil engineering, atmospheric science, computer science and applied math.
Outside the classroom, Tushar worked with the UW Hydro Computational Hydrology lab to compare land-surface models and participated in a Research Experience for Undergraduates at the Geophysical Institute in Fairbanks, Alaska, where he modelled how glaciers will respond to climate change. As an intern with Upstream Tech, he helped develop new machine learning based hydrology forecasting techniques to help conservation organizations. He has also worked on water policy issues with King County, tracking and responding to nitrogen pollution regulations.
Tushar volunteers for a number of community organizations including the Beacon Food Forest, the University District Food Bank, the Somali Community Services Center and 350 Seattle. After graduation, he plans to dedicate his time to renewable energy projects and community organizing.
Kimberly Ruth
Computer Science & Engineering

Since being admitted directly to the Paul G. Allen School as a freshman, Kimberly Ruth has been one of CSE's top performing students academically and in research. She joined the Computer Security and Privacy Research Lab as a freshman, playing a critical role in two completed research projects in security and privacy for augmented reality (AR), and leading a third project. Kimberly recently received the Outstanding Undergraduate Research Award by the Computing Research Association (CRA), among numerous other scholarships and honors, including being selected as one of the Husky 100 in 2018.
In addition to her research, Kimberly sets aside time to help others. She works as a tutor and mentor to other Allen School students, encouraging her peers to participate in research projects. Kimberly is the primary undergraduate on the planning committee for the Allen School Women's Research Day, helping to coordinate an annual event celebrating women in computing-related undergraduate research. After graduation, Kimberly plans to pursue a Ph.D. in computer security and privacy in the fall, leading to a research-focused career in computer science.
2019 Nominees and Medalists
2019 Dean's Medal Nominees
Ryan Feng (CSE)
Kamil Jiwa (ECE)
Thanika Painruttanasukho (ISE)
James Ragan (A&A)
Alexander Ratcliff (CEE)
Annalisa Ursino (ChemE)
Emily Wong (HCDE)
2019 Dean's Medal Medalists
Thanika Painruttanasukho
Industrial Systems & Engineering

Since entering the UW, Thanika Painruttanasukho has been ISE's top performing student in her academic work, research and extra-curricular activities. A Mary Gates Scholar, Thanika has dedicated her time to undergraduate research with a global impact. In her first research project, she optimized transportation and logistics for the distribution of childhood vaccines in Africa. Her work was recognized with an Undergrad Research Symposium Population Health Award. She is now designing an optimization tool for the distribution of medical supplies in Africa. In Seattle, Thanika is working on a research project with the homeless assistance organization WA 2-1-1, evaluating their call center in order to better utilize resources.
Outside of her academic work, Thanika is an active member of the UW community. She serves on the ASUW Senate and on the board for the Foundation for International Understanding Through Students (FIUTS). She volunteers as a library assistant to the blind and has held multiple internship positions at companies in Thailand. After her success in computer science courses, she was offered a place in the Allen School of Computer Science & Engineering as a post-baccalaureate student following her graduation in June 2019.
Alexander Ratcliff
Civil & Environmental Engineering

With passion and enthusiasm, Alex Ratcliff has dedicated his time at the UW to improving sustainability on both a local and international level. As vice president of the student group UW Solar, Alex oversaw installations of solar arrays on three west campus residence halls, and led the incorporation of Building Integrated Photovoltaic (BIPV) panels on the Life Sciences Building, the second installation of a BIPV system in the state of Washington. He also designed a rooftop solar array for the building, which will begin construction in summer 2019. Currently, Alex is working on a feasibility study for solar installations in the UW Greek system, the Population Health Building and the Burke Museum.
In his undergraduate research, Alex investigates the impact of climate change on rice production in southeast Asia. In 2017, he was part of a team of students and faculty that deployed small-scale alternative energy systems in Puerto Rico following Hurricane Maria. He is currently exploring the use of groundwater in Drumheller Foundation to reduce the use of municipal water. After graduating as part of the inaugural cohort in the Bachelor of Science in Environmental Engineering program, he plans to pursue a career in the sustainable building industry.
2018 Medalists
Trevor Hedges
William E. Boeing Department of Aeronautics & Astronautics

Since entering the UW as a direct freshman admit, Trevor Hedges has excelled at his coursework, maintaining a 4.0 GPA and listed on the Dean's list every quarter. He has been an active participant in undergraduate research since his freshman year, starting as a researcher in the Mars In Situ Resource Utilization Laboratory where he investigated the thermal properties of planetary regolith and ice.
He went on to work in the Aircraft Icing Laboratory investigating the effect of ice shapes on wing performance, and most recently has been working on understanding the behavior of fluid droplets in turbulence in the Computational Fluid Mechanics Laboratory.
Outside the classroom, Trevor honed his programming and scientific skills in multiple internships with NASA's Jet Propulsion Laboratory, where he conducted computer modeling for the Mars InSight lander. During the school year, Trevor served as the software team lead on the Husky Robotics Student Team where he helped develop Mars rover software systems.
After graduation, Trevor plans to continue research in computational fluid dynamics or a related field as a Ph.D. student at Stanford University.
Kaitlyn Zhou
Human Centered Design & Engineering
Computer Science

Kaitlyn Zhou has demonstrated excellence in academics, research and leadership in the Allen School of Computer Science & Engineering and in the Department of Human Centered Design & Engineering, where she is pursuing dual degrees. In undergraduate research, she works with faculty in both CSE and in HCDE.
With professor Linda Shapiro, she explores facial expression in animation modeling. At the EmCOMP lab in HCDE, she has co-authored two published papers on online rumoring and contributed to a successful NSF grant proposal. Currently, she is working on a paper about the spread of disinformation related to the Syrian War.
As a student leader on campus, Kaitlyn served as the director of university affairs on the ASUW's Board of Directors. She helped launch the Allen School's new student advisory council and served as its chair, working with school leaders to curate research initiatives and develop programming to support diversity efforts, student wellness and social responsibility.
After graduating with her bachelor's degrees, Kaitlyn will begin a master's program in computer science at the Allen School.
Read more about Kaitlyn at the Department of Human Centered Design and Engineering
2017 Medalists
Celina Gunnarsson
Bioengineering

With achievements inside and outside of the classroom, a strong record of research and service, and dedication to improving their student community, Celina Gunnarsson is an asset to the bioengineering department, the College of Engineering and the University of Washington.
As a top-ranked student in their cohort, Celina holds an impressive 3.96 bioengineering GPA and has pursued a broad range of academic interests, including art history and humanities along with their bioengineering coursework. As an undergraduate researcher in the Zheng Lab, they helped develop a three-dimensional model of the blood-brain barrier to study cerebral malaria. Celina's commitment to raising the voices of diversity and difference at UW is reflected in their volunteer activities and service project focused on diversity and ethics in engineering education. Celina will work as a research scientist in the Zheng Lab before pursuing graduate study in vascular tissue engineering and biophysics.
Read more about Celina at the Department of Bioengineering
Alexis Harroun
William E. Boeing Department of Aeronautics and Astronautics

Alexis Harroun leads by example with an exemplary academic career, leadership roles in student groups, undergraduate research experience and numerous accolades. As a direct freshman admit, she appeared on the Dean's List over nine times.
In the ram accelerator and shockwave reactor labs, she conducted experiments on thermal protection systems and hypervelocity launching technologies. She is the propulsion technical lead for the UW Society for Advanced Rocket Propulsion (SARP), as well as the president of the UW chapter of the American Institute of Aeronautics and Astronautics (AIAA). Her honors include a NASA Space Grant scholarship and a UW Society of Women Engineers Outstanding Female award. Outside campus, Alexis has interned at NASA Langley, Boeing and Blue Origin. After graduation, she will attend Purdue University to study rocket propulsion with a NASA Space Technology Research Fellowship.
Read more about Alexis at the William E. Boeing Department of Aeronautics & Astronautics
2016 Medalists
Thao Nguyen
Chemical Engineering

Thao Nguyen is graduating with honors with a BS in chemical engineering and a minor in mathematics. She received the Bernice Frank and Tolentino Endowed Scholarship. Thao has contributed to several UW research labs and took a lead role on an industry-funded materials testing project.
In Professor John Berg's colloid and interfacial research lab, Thao worked to formulate new chemicals in cosmetic applications. She interned at Seattle City Light, examining outage and automation data to ensure safety. Thao has also served as a CLUE physics tutor and helped develop the program's tutor training course.
Thao plans to pursue a PhD in chemical and biological engineering at Princeton University with a focus on biomedical research.
Ian Andrews
Bioengineering

Ian Andrews is graduating with a BS in bioengineering and a minor in chemistry. He is a recipient of the Barry M. Goldwater Scholarship and the Mary Gates Research Scholarship and is a member of the inaugural Husky 100 class of 2016.
Ian is president of the UW's Biomedical Engineering Society, an Undergraduate Research Leader and engineering peer mentor. He helped develop techniques for polymer-based plasmid delivery with Professor Suzie Pu and contributed to research on paper-based microfluidic tests for acute infection and drug resistance of HIV with Professor Barry Lutz.
After graduation, Ian will join the PhD program in biological engineering at MIT with support from an NSF Graduate Research Fellowship.
2015 Medalists
Darcy Akers
Civil & Environmental Engineering

Darcy Akers is graduating with a BS in civil and environmental engineering with an emphasis in transportation and intelligent transportation systems. She is a Washington Scholar, a participant in the Emerging Leaders in Engineering Program, and she spent a month in Italy with the Engineering Rome Study Abroad program.
Since her freshmen year, Darcy has been a member of Engineers Without Borders, leading the design of a large community center structure and traveling to Guatemala for the initial project assessment and survey. Interning with the traffic engineering group in the City of Bellevue's transportation department, Darcy explored research that combined her love for sustainability and public service. She worked on projects including updating Greenroads Foundation's manual and examined arterial signal performance measures to develop a signal optimization tool with the Washington State Transportation Center.
After graduation, Darcy plans to pursue a career in transportation engineering.
William Hwang
Electrical Engineering and Materials Science & Engineering

William Hwang is graduating with degrees and departmental honors in both electrical engineering and materials science and engineering. He participated in the Robinson Center for Young Scholars' Early Entrance Program and became engaged with engineering research as a sophomore.
He worked with Professors Mari Ostendorf and Hannaneh Hajishirzi in electrical engineering to develop text recognition methods using natural language processing techniques. He received a Mary Gates Research Scholarship for this work and will be presenting his findings at a national conference on human language technology. With Professor Christine Luscombe, he worked to synthesize silver nanoparticles for use in conductive inks with applications in 3D printed electronics and transparent conducting electrodes.
William will intern at Intel in the summer and return to the UW in the fall to pursue his MS degree in materials science and engineering.
2014 Medalists
Hunter Bennett
Bioengineering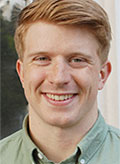 Hunter Bennett is a Washington State Scholar, Washington Research Foundation Fellow, Art Levinson Emerging Scholar, and Mary Gates Research Scholar. Hunter is vice president of the student chapter of Bioengineers Without Borders, and the Biomedical Engineering Society.

Bennett was profiled in UW Today.
As an undergraduate, Bennett explored his interest in drug delivery research by joining Dr. Kim Woodrow's lab, where he was tasked with investigating the potential of cell-seeded biopolymer systems to prevent HIV. He has presented his research at the 2013 Biomedical Engineering Society's International Conference in Seattle, and at three of the University of Washington Undergraduate Research Symposia.
After graduation, Bennett will join the post-baccalaureate training program in the Division of Cancer Epidemiology Branch at the National Institutes of Health, and plans to apply to graduate school in the spring. He hopes to engage in translational research to help patients and physicians make informed healthcare decisions when faced with chronic disease.
Rainie Nelson
Chemical Engineering, with an option in nanoscience and molecular engineering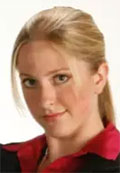 Rainie Nelson was a founding member of the UW Engineering Ambassadors program and was named Outstanding Female Engineer by the Society of Women Engineers (SWE). In her senior year, her research with the Pozzo Research Group involved the creation of emulsions coated with gold nanoparticles for use in medical applications.
Nelson participated in the Engineering Undergraduate Research Program with the Pozzo Group and presented her results at the Undergraduate Research Symposium. Her research focused on improving the active layer in organic thin film photovoltaics constructed of a fullerene and polymer blend.
In the fall, Rainie will begin pursuing her PhD in chemical engineering at Iowa State University, with support from the Diane Brandt Fellowship. She plans to continue research in biomedical science or renewable energy.
2013 Medalists
Natalie Larson
Materials Science & Engineering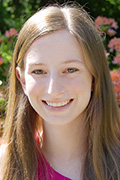 Natalie started her undergraduate career conducting research in the Lamborghini Lab the summer before her freshman year. During this research experience, she learned that she really enjoyed breaking things and wanted to pursue a career researching structural materials from the Materials Science and Engineering standpoint.
At the end of her freshman year, she joined the Flinn group in MSE where she conducted research on interpenetrating polymer networks and fluorescent probes. She recently presented her research at SAMPE (Society for the Advancement of Material and Process Engineering) Tech, JEC, SAMPE, and ISNDCM. Her research and travel were funded by a Washington Research Foundation Fellowship and a travel award from the UW Office of Research, the Mary Gates Endowment, the Levinson Emerging Scholars Program, the WRF, and the UW URP.
Natalie is also a Washington Scholars Scholar, a NASA Space Grant Scholar, a National SAMPE Student Leader Experience Award Recipient, and a CRC Freshman Achievement Award Recipient. She will graduate with departmental and college honors.
Outside of her classes, Natalie is a part of the UW SAMPE Chapter. Every year, SAMPE competes in a student bridge contest at the SAMPE Conference. As VP her junior year and president her senior year, she helped give undergraduates hands-on experience with the design and manufacturing of composite materials.
Natalie will begin her PhD in the fall at UCSB with support from an NSF Graduate Research Fellowship, a Chancellor's Fellowship, and an Institute for Energy Efficiency Fellowship.
Raymond Zhang
Computer Science & Engineering
Raymond entered the UW in 2008 at the age of 12 through the Robinson Center's Early Entrance Program and enrolled in Computer Engineering at 13. He is graduating with double degrees in Computer Engineering and Biology.
Raymond was named a Barry M. Goldwater Scholar in spring 2012. He has received the Kildall Endowed Scholarship and Microsoft Scholarship in CSE and a UW Mary Gates Research Scholarship, and he is a member of multiple honor societies.
In addition to his research work at the Samudrala Computational Biology Research Group, he has broadened his experience through a summer internship at Arista Networks and a summer undergraduate research program at the Albert Einstein College of Medicine.
Raymond has many interests outside the classroom. He has played the piano for well over a decade. Prior to admission to his department, he had already received many awards such as winner of his age group in the international Young Pianists Competition. He has performed at Carnegie Hall and Lincoln Center in New York, and several times at Benaroya Hall in Seattle. Raymond is also a former member of the Columbia Choirs in Seattle and this year played Hortensio in the Early Entrance Program Drama Society's production of "The Taming of the Shrew."
After graduation in June, Raymond plans to start work in October at Google as a software developer for a few years. He is contemplating returning to academia down the road to complete a PhD or a combined MD/PhD.
2012 Medalists
Benjamin Dulken
Bioengineering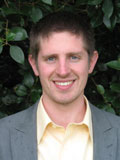 Ben is graduating in bioengineering with an outstanding academic record and impressive accomplishments in research. As a bioengineering major with a chemistry minor, he spent 12 quarters on the Dean's List and has been awarded both college and departmental honors. One of his professors writes, "He was a star student in every way: thoughtful, present (physically and mentally), respectful, inquisitive."
While at UW, Ben has been named a Goldwater Scholar, an Amgen Scholar, a Levinson Scholar, and a two-time Mary Gates Scholar. He has presented his research at the American Association for Cancer Research (AACR) annual meeting as a Thomas J. Bardos Travel Award Recipient and this year was awarded the Miller First Prize for Excellence in Undergraduate Research.
Ben made time to study German and participated in funded summer research in Berlin in 2011 as part of the Research Internships in Science and Engineering (RISE) program, funded by the German government.
In his "spare" time, Ben has participated in Bioengineers Without Borders, various cycling clubs and teams, the Undergraduate Research Leaders, and has served as treasurer of Tau Beta Pi Engineering Honors Society. He has also volunteered extensively at the DESC Homeless Shelter and the UW Medical Center.
After graduation, Ben will pursue an MD/PhD at Stanford University.
Emily Hollenbeck
Chemical Engineering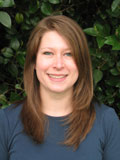 Emily is graduating with a BS in chemical engineering and a stellar record. One of her professors notes she has "...an outstanding academic record, demonstrated outstanding research accomplishments to date, and great potential as an engineer, a researcher/scholar, and a leader."
Emily has worked with Professor Sam Jenekhe for three years researching new semiconducting organic materials for use in electronic devices. She recently presented their research at the American Chemical Society National Meeting in San Diego.
Emily has received many honors and awards. She is a Mary Gates Honors Scholar, a NASA Space Grant Scholar, a Society of Women Engineers Outstanding Undergraduate Female, and will graduate with departmental and college honors as well. In addition to her academic record, Emily has been involved in many activities such as the Honors Program Hiking Club and EarthCorps.
Emily's college career also includes participation in the Honors Study Abroad Program in Rome and Istanbul, where she studied art history and the interaction of Mediterranean cultures, and a summer internship with the Dow Chemical Company.
Emily will attend Stanford University in the fall and pursue a PhD in chemical engineering. She hopes to stay in the realm of materials-related research, especially where it applies to renewable energies.
2011 Medalists
Alfred (Johnny) Deichsel
Civil and Environmental Engineering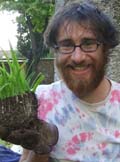 Johnny chose to study civil engineering to solve problems, not only study them and because he wants to work outside, in a variety of locations. Johnny says his studies have proven both useful and interesting. "My fellow students have been awesome; I can't imagine a better group. I am glad to have gone through this program, and hope to give back to it in the future."
Johnny was born in Washington and loves the rain. He grew up in Longview, Washington, where he fondly remembers shooting hoops, riding a bike on the quiet suburban streets, raising tadpoles, fishing in Lake Sacajawea, and playing video games.
Johnny went to Gonzaga University in Spokane his freshman year, transferring to UW looking to "engage in a broader scope of society, and for anonymity." He says the UW has been an excellent setting for his academic and personal learning. "I love the trees, the fountain, Red Square, and the variety present in both student body and faculty. I've found some fascinating friends and encouraging colleagues. Being a student here has also led me to multiple travel opportunities and life lessons that have further shaped my personalities."
Melanie Drake
Chemical Engineering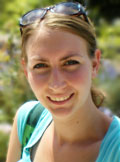 Melanie is graduating with a BS in chemical engineering. Some of her favorite experiences from her time at UW include being a proud member of the Dawg Pack all four years, studying abroad in Rome with the Honors Program, and teaching a general chemistry workshop through the Minority Scholars Engineering Program.
As a freshman, Melanie was inspired by her general chemistry courses; her interest in energy applications drew her to chemical engineering. Melanie did undergraduate research with Professor Stuart Adler, working on solid oxide fuel cells. This research has been published, and was awarded a Mary Gates Undergraduate Research Scholarship.
Melanie is also a member of Tau Beta Pi and Phi Beta Kappa honor societies. She was recently awarded a National Science Foundation Graduate Research Fellowship and will be starting a PhD in Chemical Engineering at the University of California Berkeley in the fall. She hopes to do research in an energy-related field such as fuel cells or batteries.
Melanie's family has been living in Kent, Washington, for the past ten years. She comes from a long line of Huskies; her father, grandmother, grandfather, aunt, uncle, and other extended family were all Huskies before her.
2010 Medalists
Eric Arendt
Computer Science, Electrical Engineering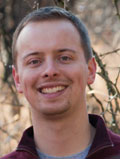 Eric was born in California but lived in a number of places while growing up. His family moved to Ethiopia when he was ten, living there for the next four years. On their return to the U.S., his family spent one more year in California before moving to Spokane, Washington. He graduated from Mead High School in 2004.
When he moved to Seattle to begin studying at the University of Washington, Eric originally intended to major in the humanities, specifically in English literature. After taking introductory courses in mathematics and computer science, however, he discovered a passion for engineering. He decided to pursue a degree in electrical engineering as a sophomore, and as a junior decided to add an additional degree in computer science and an African studies minor.
During his junior and senior year, Eric served as activities coordinator and president of the HKN Electrical Engineering Honor Society. He also spent three years working as a teaching assistant in the Computer Science Department, teaching classes and assisting in managing the undergraduate teaching assistant staff.
During his senior year, Eric was awarded the Bonderman Travel Fellowship by the University Honors Program. Over the 2008-2009 academic year, Eric spent nine months traveling solo through Turkey, Eastern Europe, Russia, Mongolia, China, India, Ethiopia, Israel, and Italy to study indigenous Christian churches, returning in Autumn 2009 to finish his studies.
While he has not made any concrete plans following his graduation, Eric plans to go into the computer software industry and hopes to return to school for graduate studies in the future.
Shan (Susie) Lu
Industrial & Systems Engineering
Susie is graduating with a Bachelor of Science in Industrial Engineering and a Bachelor of Arts in Painting and Drawing. She believes the combination of art and engineering has nurtured an essential balance within her life.
Through engineering, Susie has had the opportunity to work with many students, faculty, staff, as well as several companies including, the Boeing Company, Avanade Inc., and Starbucks Coffee Company. One of her favorite experiences at UW was the Honors Rome Program; she highly recommends students to pursue study abroad. In the fall Susie will be heading to California to work as a Consultant in Accenture's Technology Labs. She attributes much of her success to her parents' support and sense of humor.