The 2015 Forbes list of 30 Under 30 in Energy focuses on those who have created inventions and founded companies with the objective of saving or conserving energy, rather than creating it. That includes two UW engineering faculty and one PhD candidate — 10% of the industry's rising stars. Here's what the Forbes judges say about them:
Baosen Zhang, Assistant professor in Electrical Engineering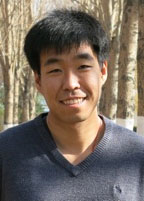 Baosen Zhang works to devise new ways of delivering electricity while making the grid smarter and more resilient. He uses big data analysis to understand how consumers use energy, then uses that information to promote behaviors to conserve energy.
See also
Shyam Gollakota, Assistant professor in Computer Science & Engineering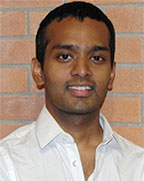 Imagine a smartphone that never needs charging and doesn't even have a battery. That's the vision of Shyam, who builds sensors that glean their power by absorbing tiny amounts of energy from the fog of ambient radio waves (from TV stations, cell towers, Wi-Fi) all around us. His latest prototype is smaller than a business card.
See also
Derek Sutherland, PhD candidate in Aeronautics & Astronautics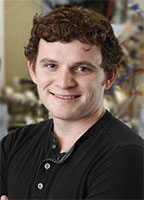 A researcher in plasma physics and fusion energy, Derek has worked on many plasma-based devices, including spheromaks at General Fusion and tokamaks at General Atomics and MIT. He is now working on new configurations of magnetic fusion reactors and recently published a concept study on a reactor device called the dynomak.
See also