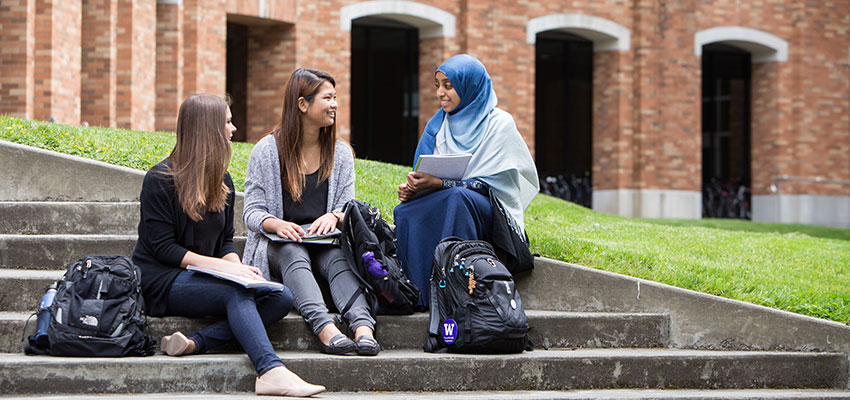 PEERS at a glance
PEERs One-Pager
This one-pager articulates the ideas and structures that serve as the foundations of the PEERs model. Created for professionals interested in learning more about and/or replicating the PEERs program.
PEERs Seminar Presentations
Student presentations from past PEERs students can be found on the PEERs seminar page.
Capacity Building Institute (CBI)
Two PEERs CBIs were hosted at the University of Washington. The CBIs offered a forum to illustrate the impact of bias related to the four program objectives of PEERs:
Raise awareness of unconscious and implicit biases toward underrepresented students;
Promote actions both majority and underrepresented students and faculty can take to counteract these biases to cultivate a more welcoming and success-promoting climate;
Cultivate change agents among both student and faculty bodies; and
Build a foundation and collaboration mechanisms for future efforts to make STEM and other programs campus-wide welcoming and accessible to underrepresented students.
Read more about CBI History
The first CBI took place on April 28, 2009 with remarks from Dr. Phyllis Wise, former UW Provost and PEERs PI; Thomas Calhoun, Assistant Dean of Student and Academic Services (SAS); and Sapna Cheryan, Assistant Professor of Psychology and Co-PI. Diversity topics related to the University of Washington were addressed in small-group discussions. Leaders and program directors in the College of Engineering attended the event.
The second CBI was held on June 7, 2013 with remarks from Dr. Ana Mari Cauce, then UW Provost and PEERs PI. The event included a question and answer session with six PEERs Leaders and extended small group discussion sessions about diversity across the UW campus. Leaders from across campus attended the CBI to learn about the PEERs model and brainstorm ways in which diversity efforts could be strengthened and expanded at UW. Please see the CBI proceedings here.
PEERS climate survey
The PEERS Climate Survey was developed to better understand the climate within the College of Engineering at the University of Washington. It was administered twice during the PEERS grant period as a way to assess impact of the PEERS program in addition to understanding if different groups of students experience UW and/or the College of Engineering in different ways.
Read more about Climate Survey history
The 2010 and 2013 climate survey one-page reports summarize the findings:
The 2013 survey instrument may be accessed here.