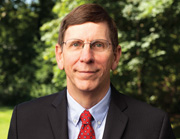 Mike Bragg studied aerospace engineering when the industry was in an epic slump—about the same time the Boeing bust spawned the iconic "Will the last person leaving Seattle — Turn out the lights" billboard. But he loved airplanes and flying. So he chose to study aerospace engineering, despite evidence that he might never see a paycheck.
Now, after many years of teaching and conducting research, he has come to the University of Washington College of Engineering, "to have an impact. As an administrator you do that in a different way, by providing resources and facilitating so faculty and students can be successful." more »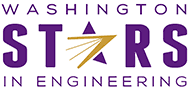 Similar to the redshirt programs commonly used to extend students' athletic eligibility, the University of Washington and Washington State University are starting engineering "academic redshirt" programs to help level the playing field for low-income students. The program, known as STARS, will provide 32 incoming freshmen at each university with extra academic support, mentoring and funding over the course of their first year to help them become successful engineering students. Read more »
Engineering Infrastructure: From Failing Grades to Future Systems
Join us for three timely lectures as we explore the future of the transportation system in our region, the role of bridges in our state, and the engineering of the two mile long Highway 99 tunnel project under downtown Seattle.
All lectures are free and are held in Kane Hall at 7:00 p.m. Registration is required.

Paula Hammond, Senior Vice President and National Transportation Market Leader, Parsons Brinckerhoff
Greg Miller, Chair & Professor, Civil & Environmental Engineering
In Washington State, 366 of our bridges have been identified as structurally deficient, 10% of our roads are rated "poor" with many others in decline, and the State received a C- rating overall from the American Society of Civil Engineers. Restoring and improving infrastructure will take more than just money. Hear how the infrastructure of today was conceived and built, and examine needed policy, funding, and innovation to move us into the future. Join us to learn more about this grand challenge.

John Stanton, Professor, Civil & Environmental Engineering
From the infamous Galloping Gertie and the Old I-90 bridge to the most recent Skagit bridge collapse, these "unintended field tests" have provided useful lessons for designers, contractors and engineers. Over 21% of Washington bridges are considered functionally obsolete. So, what are the major technological breakthroughs that have led to dramatic shifts in design and construction?

Matthew Preedy, PE (BSCE '92), Deputy Program Administrator, Alaskan Way Viaduct Replacement Program, Washington State Department of Transportation
In summer 2013, Bertha, the world's largest-diameter tunneling machine began a historic journey beneath downtown Seattle. Its purpose is to dig a tunnel to replace the SR 99 Alaskan Way Viaduct, a double-deck highway that has spanned the downtown waterfront for more than half a century. Beginning with an earthquake in 2001 that damaged the viaduct, a decade of public debate about how to replace the structure, and the study of 90 alternatives, the story is unfolding now, as the Washington State Department of Transportation builds a new SR 99 corridor through Seattle.