New 'Academic Redshirt' Program Gives Students an Extra Year to Pursue Engineering
The Student Experience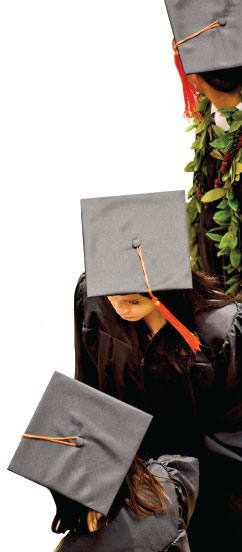 New
'Academic Redshirt'
Program Gives Students an Extra Year to Pursue Engineering
By M. Sharon Baker
When Eastern Washington resident Yuriana Garcia was a freshman two years ago, she and her peers struggled with general chemistry and calculus classes that were part of the pre-engineering course requirements.
"We hit a wall," she said. "Going through the pre-engineering curriculum was especially challenging for me."
She watched as many of her peers gave up on their dreams of becoming engineers while only a few like her "got up and tried again and again until we were accepted into our desired majors," she said.
When Garcia heard about a new program to give extra support to pre-engineers starting this fall, she jumped at the chance to be a student mentor.
Similar to the redshirt programs commonly used to extend students' athletic eligibility, the University of Washington and Washington State University are starting engineering "academic redshirt" programs to help level the playing field for low-income students.
The new program, called the Washington STate Academic RedShirt program in Engineering program or STARS, will provide 32 incoming freshmen at each university with extra academic support, mentoring and funding over the course of their first year to help them become successful engineering students. The UW's program also includes a guaranteed spot in one of the competitive engineering departments, provided the students meet certain requirements.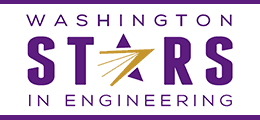 Eve Riskin, associate dean for academic affairs and principal investigator on the grant that created STARS, hopes the program will also change the way the UW evaluates student success and readiness for engineering.
"What I'm most excited about is that this could improve our numbers of low-income and underrepresented students," said Riskin. "It also could bring about a cultural change in how we assess suitability for engineering."
The program is modeled after the University of Colorado's Goldshirt program. The five-year, $970,000 grant funding for the UW comes from a public-private partnership called Graduate 10K+. Graduate 10K+ is a partnership between the National Science Foundation (NSF), Intel and GE, and investment adviser Mark Gallogly, who collectively raised $10 million to fund programs like STARS whose goal is to improve retention of undergraduates in engineering and computer science.
"We're trying to figure out ways to make engineering more accessible," said Dawn Wiggin Esselstrom, co-principal investigator on the grant and associate director of student academic services at the College of Engineering. "Part of the problem is that roughly 30 percent of our lowest-income engineering students who enter as freshmen graduate in engineering, as compared to approximately 45 percent of higher-income students."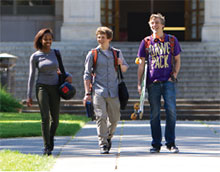 One way to meet the challenge and increase those numbers is with the five-year STARS program. "We know that the lowest-income students are coming from the lower-income schools educationally and economically, and those schools aren't preparing students at the same level as others in Washington state," said Esselstrom. "A 4.0 in calculus at an inner-city school is not equivalent to a 4.0 at one highly focused on preparing students for college."
The redshirt cohort will take preparatory classes and work on an individualized curriculum. They will also take a course addressing study skills and mindset. The STARS students will meet with advisers and mentors, and they will receive $2,000 scholarships to help with the five-year course of study.
The new program generated a lot of interest, with 80 students applying for the 32 slots at the UW. "I am looking forward to being part of a group with others that share the same interest in engineering as I do," said one incoming STARS freshman. Added STARS student mentor Garcia, who is now studying in the Department of Human Centered Design & Engineering, "With the support of a program like STARS, I am positive more underserved, low-income students will graduate from the University of Washington with an engineering degree."
To support the STARS Program, contact Joseph Sherman at shermjp@uw.edu.