Learning outcomes
Four instructors share what they discovered from more than a year of remote teaching and what they've been integrating into their classes back on campus.
In Winter 2020, the UW pivoted to the virtual environment nearly overnight. Though the shift presented major challenges for teaching and learning, it also introduced new technologies and methods of communication, asked instructors to rethink pedagogy and shed light on ways to expand accessibility and equity. Here four UW Engineering instructors share what they learned from more than a year of remote teaching and what they've been integrating into their classes back on campus.
Meeting students where they are
Even though in-person classes resumed this school year, Mechanical Engineering (ME) Associate Professor Brian Polagye is teaching his undergraduate thermodynamics courses in a hybrid format. He lectures in-person and online simultaneously, writes on a digital tablet accessible to all students and records the lectures using Zoom. Students are able to revisit the recordings and class notes whenever — and from wherever — is best for them.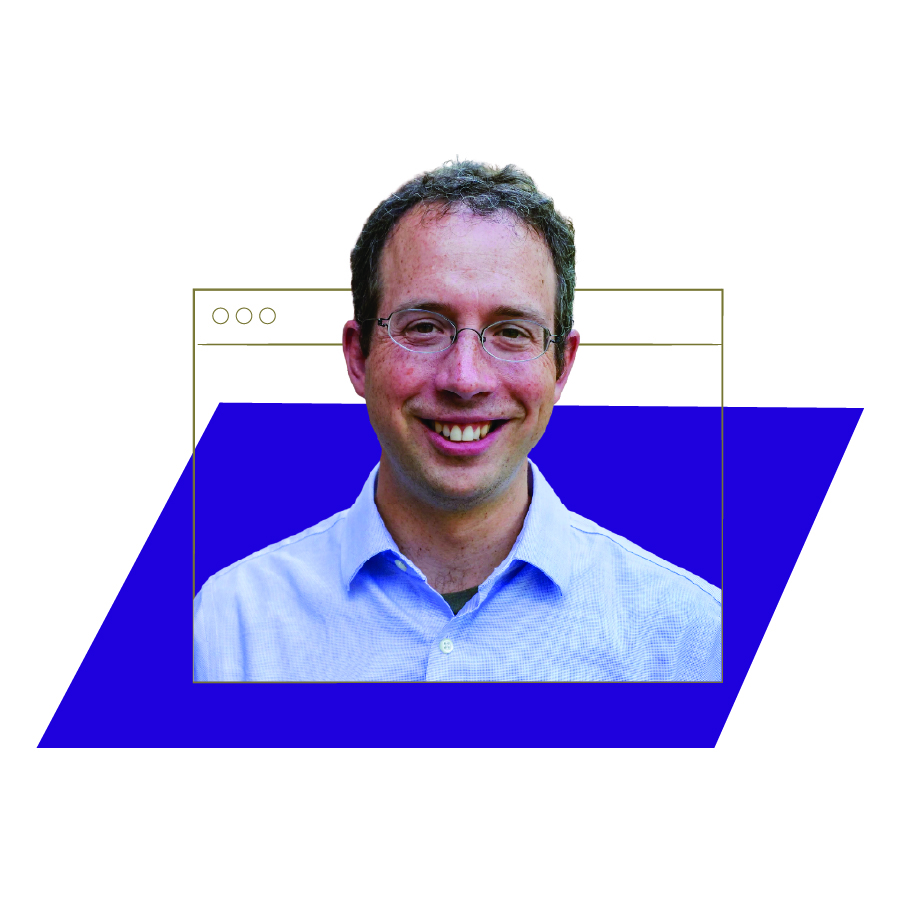 "During the pandemic, we realized how necessary it was to give students more flexibility and more sense of control," he says. "That need has continued through this school year."
While teaching remotely, Polagye involved students in making decisions about course structure, homework policies, even exams. Back on campus, he's continued this practice. Students decide whether to attend in-person or online. This year they voted to hold two weekly course sections onsite and one online and requested both in-person and virtual office hours to meet with the teaching team. With student input, the team also revised lab report assignments and established new exam guidelines.
This year Polagye and fellow ME instructors Lucas Meza and Julia Jones have been experimenting with different types of homework extension policies. The data they've collected indicate that being flexible leads to better learning outcomes.
"Some instructors were worried that if students were given too much flexibility, they'd take advantage of it or not rise to their potential, but we're actually seeing the opposite," he says.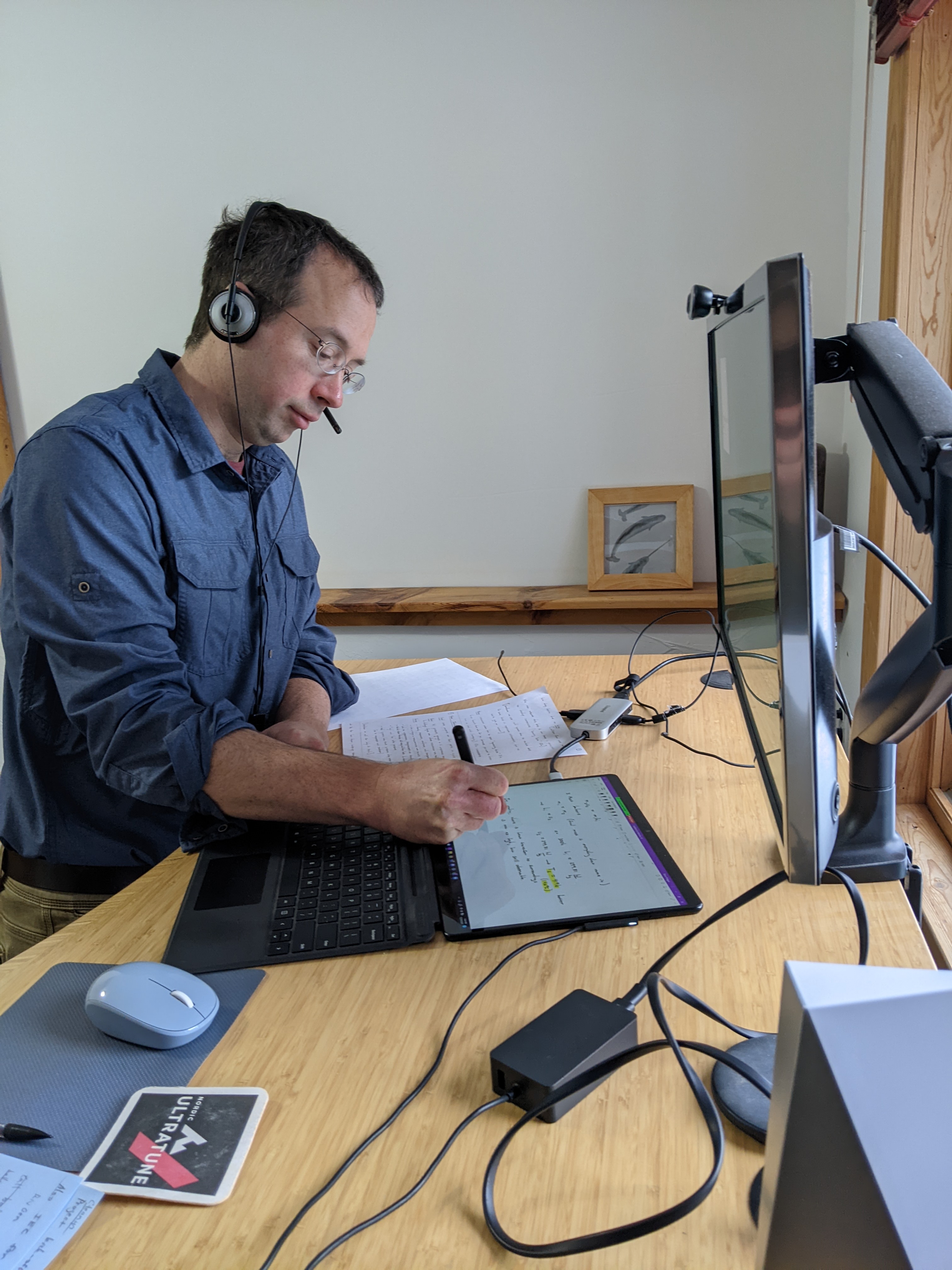 As for exams, Polagye's team has been allowing students to take exams on or off campus and to use books, notes and calculators.
"We've built in trip wires to catch anyone taking advantage of these allowances, but so far none have been tripped. Instead, we're seeing better understanding and less stressed-out students," he says.
Polagye admits that implementing these changes and teaching to hybrid audiences hasn't been easy, but it's been worth it.
"Students really want to do well, and the level of commitment we've seen from them has been wonderful," he says.
Focusing on foundations and growing needs
"The pandemic pushed many instructors to rethink a lot of what we do as teachers," says Materials Science & Engineering (MSE) Assistant Teaching Professor Luna Yue Huang, whose labs on materials processing and property characterization are required for all MSE undergraduates.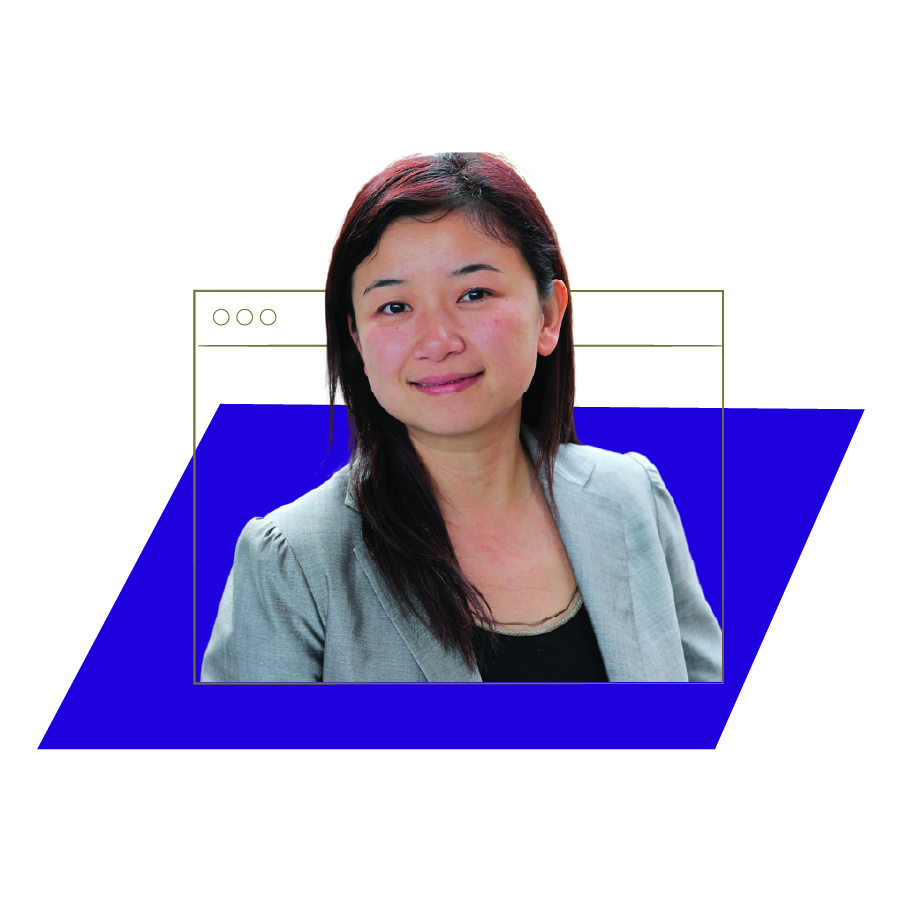 During the pandemic, her teaching team faced major challenges in shifting hands-on lab experiments to the virtual environment. But, she says, it's just that kind of problem-solving that engineers do — "true engineering," she calls it.
With safety and costs in mind, her team identified materials and equipment for students to use at home. They created series of video demonstrations and set clear expectations for outcomes. Eventually, Huang asked students to design their own experiments using at-home tools and materials.
"True engineering requires critical thinking and creativity, so we built that into the assignments," she explains. And the outcomes were impressive: students' spirits and confidence soared — so much so that Huang is requiring students to design at-home experiments even after labs have resumed on campus.
 
True engineering requires critical thinking and creativity, so we built that into the assignments."
"They can do this in the lab or in their garage, residence halls, kitchens or bathrooms," she says. "It's up to the students."
Huang also launched a new data science course series. "This is a growing area in industry and something students are really interested in," she says.
MSE offered the first course during the pandemic. More than 100 students signed up immediately.
"Because we were virtual, we could accommodate everyone. Had we been on campus we would have had to turn away students due to classroom size," Huang says. "Being online also made it easy to partner with the eScience Institute and to host speakers from industry."
This year Huang has been teaching the data science courses in-person but says that students' learning outcomes were actually better online.
"Some learning is best achieved in-person and some remotely. Online is much better for this course. As instructors, it's our job to investigate this — to better understand limitations as well as opportunities," she says.
Related story
Engineering education
How might we apply remote learning beyond the pandemic? UW Engineering instructors and staff weigh in.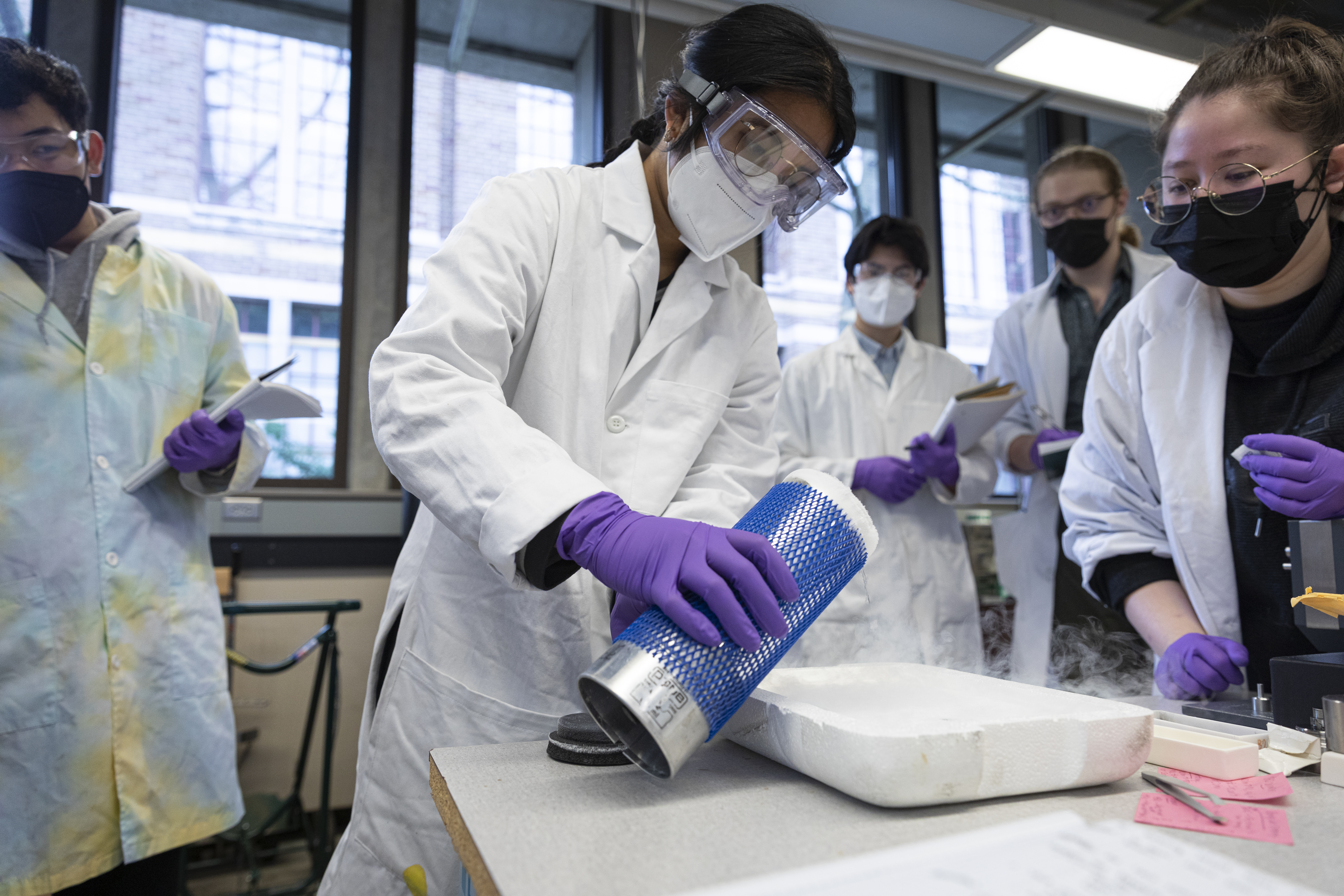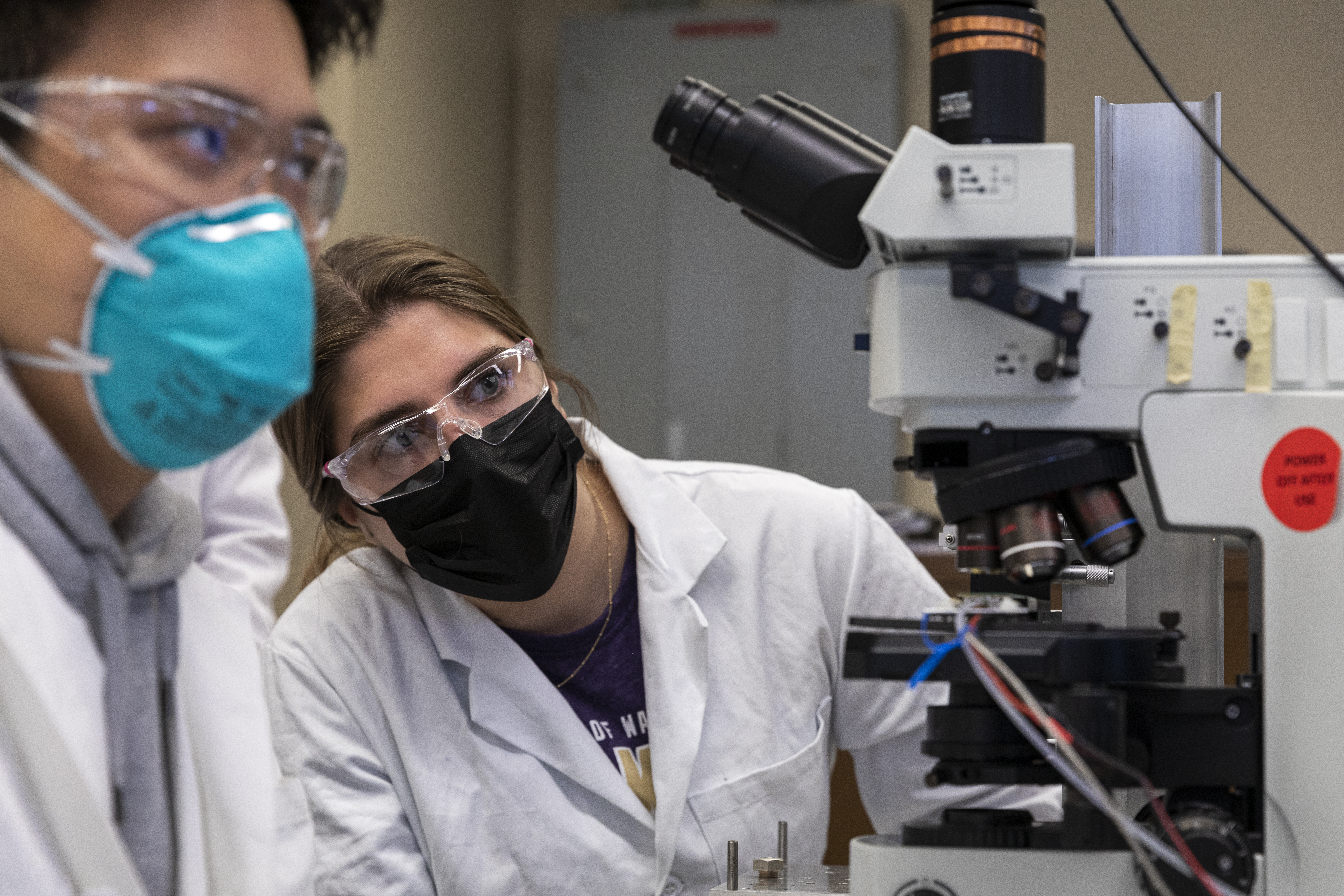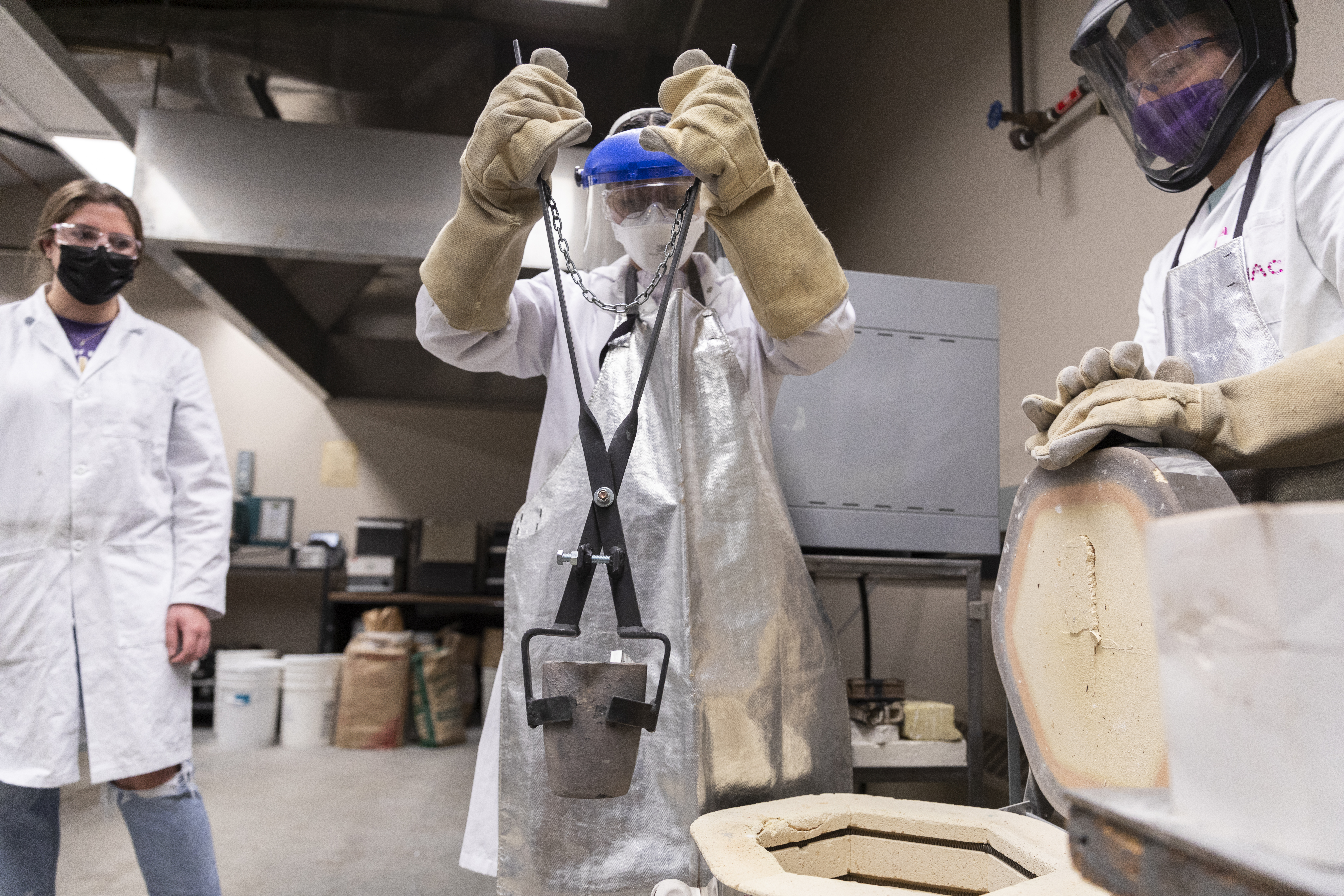 Integrating teaching techniques
Once the UW went remote in 2020, Jon Froehlich set to work developing an interactive textbook to support his classes. An associate professor in the Paul G. Allen School of Computer Science & Engineering, Froehlich teaches physical computing and electronic maker courses, which depend on hands-on resources and learning experiences. While his teaching team assembled and mailed hardware kits to students, Froehlich filled his digital textbook with tutorials and videos created from his home office-turned-virtual teaching studio.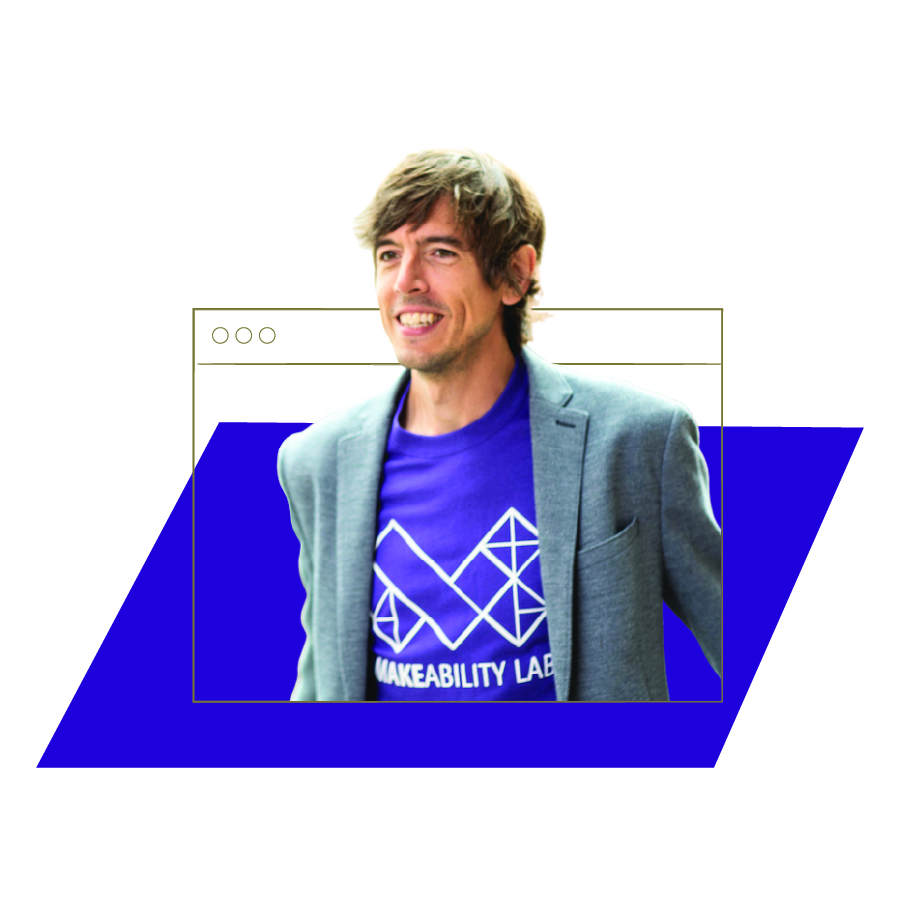 He asked students to use the interactive textbook to complete comprehensive online lessons before attending virtual discussions. During class meetings, Froehlich sought to host a lively classroom environment steeped in positivity, creativity and interactivity. Now back on campus, the professor — whose innovative teaching was recognized by the College in 2021 — continues to assign the digital textbook in concert with in-person lectures and activities.
Like other instructors, Froehlich uses the "flipped classroom" teaching strategy to engage students with information outside of class in order to use class time for discussion and analysis.
"Interacting with the materials before class helps students build their mental models of the physics of computing," he explains.
Incorporating hybrid learning elements may require more experimentation with technology and tools, but it may also lead to better learning outcomes. Froehlich has found that digital tools encourage students who might otherwise feel reluctant to speak up during class. For example, the online chat function gives all students the opportunity to ask and respond to real-time questions, resulting in potentially richer and more inclusive discourse. And online breakout rooms tend to create space for more discussion among students.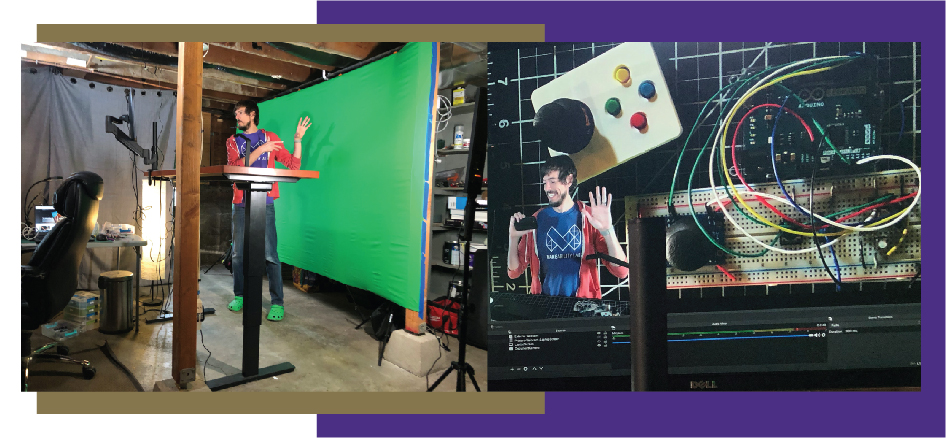 "The online chat feature in virtual classrooms afforded different types of questions and discussions without interrupting the flow of the lecture," he says. "This often led to greater peer engagement as students could answer each other's questions before the instructor weighed in."
This year, he's been thinking a lot about how to replicate the experience of hearing all the voices.
"We need to redesign classrooms to draw on both the strengths of in-person teaching and online learning, with additional channels for discussion."
Rethinking accessibility and engagement
When the UW went remote, inequity issues immediately presented themselves. Many students struggled with challenges ranging from securing reliable study and teaching space, access to technology and stable internet to balancing home and family obligations with school commitments.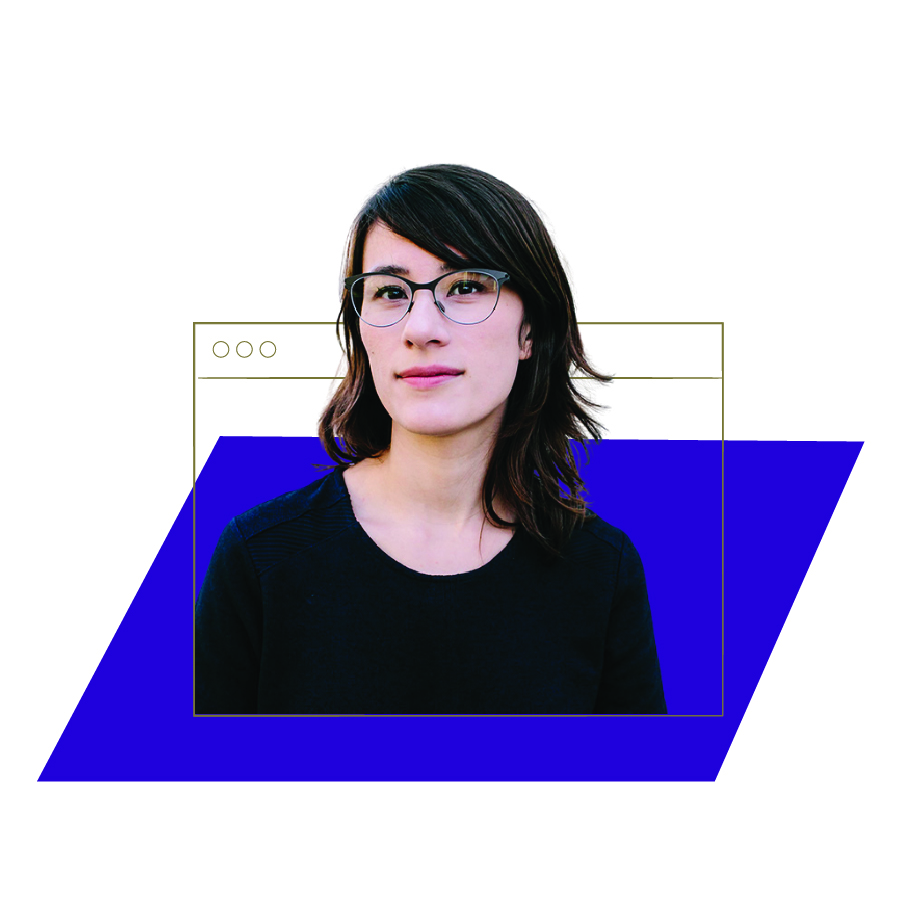 "This became evident when students needed space to set up engineering projects at home," says Human Centered Design & Engineering Assistant Professor Nadya Peek, who won the UW Distinguished Teaching Award for Innovation with Technology in 2021 for developing a curriculum to help students learn computer-aided design and 3D printing skills from home during the pandemic.
On campus, Peek's courses on digital fabrication meet in UW makerspaces, where students can access 3D printers, laser cutters, CNC mills, CAD software and other tools. A core objective of her course is for students to understand machine workflows, equipping them with skills for rapid physical prototyping. While remote, Peek — like many UW Engineering instructors — got creative and designed toolkits, including small 3D printers, so that students could set up their own at-home makerspaces. She worked with her department to help manage costs for students.
Peek's students used their 3D printers to create objects for personal use in addition to coursework. They shared items they were making with each other on Discord, encouraging and inspiring each other to take on engineering and design challenges. Peek saw her students engage deeply in learning, design, testing, iteration and peer support. She also found that students gained much more experience with machine maintenance and tuning than they did when using 3D printers in campus makerspaces, which had valuable learning outcomes.
Since returning to campus, she's continued to require students to own tools while working with her department to develop more equity-minded approaches for managing materials-based classes.
"Having ownership of tools has made my students more confident with machines and more willing to experiment," she says.
She adds that their communication and collaboration has grown as students help each other with documentation, analysis and even equipment sharing.
"Students helping each other has led to good learning outcomes," Peek says. "That's a positive thing."
Related story
Engineering education
In fall 2020, nearly 1,200 undergraduate UW engineering course sections — classes, lectures and labs — took place. Most were remote. How does a college pivot to remote teaching and learning, and how does it ensure that excellence and access are preserved?