This fall, nearly 1,200 undergraduate UW engineering course sections — classes, lectures and labs — are taking place. Most are remote. How does a college pivot to remote teaching and learning, and how does it ensure that excellence and access are preserved? The College of Engineering's Chelsea Yates recently spoke with Associate Dean of Academic Affairs Dan Ratner to find out.
Last winter, instructors pivoted their engineering courses online. What has been learned and applied since then?
It's been scary but exciting. Going into the pandemic, fortunately, the UW had many digital tools in place support remote instruction with real-time engagement. The challenge for many instructors, including myself, has been adapting: You can't take a class you've taught for years in-person and just deliver it online. You must rethink and adjust it, and ask yourself, "What do students need to learn from this class and how will I make that happen remotely?" Instructors have been boiling down the essence of their teachings and re-engaging it in new ways. Engineers are good at this; it isn't easy, but it's pedagogically invigorating.
What's an example of something gained by flipping the classroom to the digital space?
Online formats provide new opportunities to communicate. In the past, if students had questions, they stayed after a lecture or visited instructors during office hours. Students had to be comfortable raising their hands in class or available and comfortable to knock on a professor's office door. Until now, I think many faculty, like myself, failed to recognize the barriers this former arrangement presented to many students. I'm a bioengineering professor, and I'm blown away by how many more questions students ask during a remote class using chat windows – in many ways, the discourse has become richer and inclusive of more voices. Also, my students use digital office hours more than they ever used in-person hours. Faculty can be accessed more frequently and can meet online when it works best for students.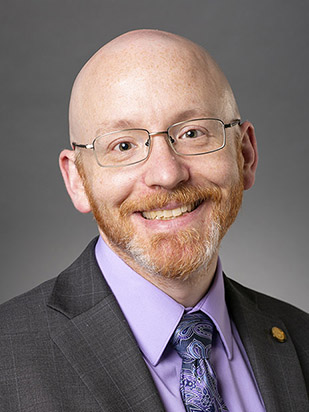 How have labs and classes with hands-on components adapted?
Flipping physical learning to a remote environment is an incredible opportunity to step back and ask: What exactly are we teaching — muscle memory or a theoretical framework for experimentation? And how can we best deliver the essential content?
Our lab instructors have been working hard to identify effective, creative ways for students to do experiments safely at home. Safety is a priority – ensuring that the experience is not only safe for college students but also for any five-year-old siblings that may be in the room. Some instructors have packaged and sent lab kits to students, while others have shared low-cost ways to do experiments remotely. Several are taking cues from TikTok and YouTube and video-recording experiments step-by-step in their campus labs, generating data, then sending it to students for analysis.
How do instructors balance access and excellence under the current circumstances?
I have not heard of UW Engineering faculty lowering their standards for excellence because we are remote. Instructors are adjusting the logistics of the educational transaction — for example, making lecture recordings available for students to access when most convenient and using broadly accessible online teaching platforms.
We've asked all members of our community to practice grace and compassion. Faculty are asked to reach out to their students with foundational questions: What technology do students have access to at home? Do they have stable internet, and a safe space to focus on their studies? Are they taking care of younger siblings while parents work? How are they balancing home and family obligations with school commitments? Are they living in a different time zone that impacts their ability to participate in synchronous classes?
It's important to acknowledge that, while we are working hard to plan for different scenarios, we aren't able to anticipate all situations. I encourage all students to let their instructors know if they are experiencing anything that may impact their coursework.
Locally and nationally, students and families have voiced concerns about paying full tuition for a remote experience. What is your response?
Faculty and staff are working harder than ever to support student learning. UW Engineering wants to ensure that students are not short-changed by COVID. This means our investment in supporting our students — both technical and emotional— is greater now than ever.
Although many students are not accessing campus spaces in-person, new resources are needed to deliver education online. So, in addition to maintaining existing physical facilities and infrastructure for students to return to after this pandemic, colleges and universities now face increasing technology needs — equipment, software licensing, staff and IT infrastructure to support digital learning.
Remote or in-person, the UW is recognized as one of the greatest deals in higher education: a world-class education at a highly competitive cost. Even while remote, students still have access to top scholars, and they're learning from renowned engineering innovators.
What would you most like students and their families to know about remote instruction and engineering education?
Our faculty and staff are dedicated to ensuring we can make the most of our circumstances; we will not let our students miss out on the education they deserve. UW Engineering is committed to providing students with opportunities beyond their classes. Our advisors are available online for students, as is our Engineering Career Center. In fact, we just hosted an online career and internship fair in partnership with the UW Science & Engineering Business Association (SEBA) student group. Over 2,000 students and 88 companies attended it. Our Industry Capstone program will provide an enriching real-world experience to hundreds of our students this winter and spring. And, under strict COVID prevention protocols, our makerspaces remain open, and we continue to support in-person research experiences, laboratory classes and co-curricular offerings.
We plan to take the lessons we're learning and apply them to engineering education in a post-COVID reality. Traditional instruction methods are not always better for everyone; there's real benefit to much of the technology we're using and the way we're using it, and I'm optimistic it will benefit our students and make education more accessible to all.
Originally published November 2, 2020