By Chelsea Yates
"We wondered, 'If a hospital in Seattle can't afford these life-saving instruments, how will people in low-resource communities across the globe?" – Shawn Swanson, MedsForAll
Image
In the summer of 2016 Shawn Swanson took a break from graduate school to explore Thailand, Myanmar and Vietnam. However, the trip wasn't quite as relaxing as he'd envisioned.
"All I wanted to do was visit pharmacies," he remembers. "In every town, I'd stop and ask pharmacists if they had epinephrine autoinjectors. And every time, they'd shake their heads no."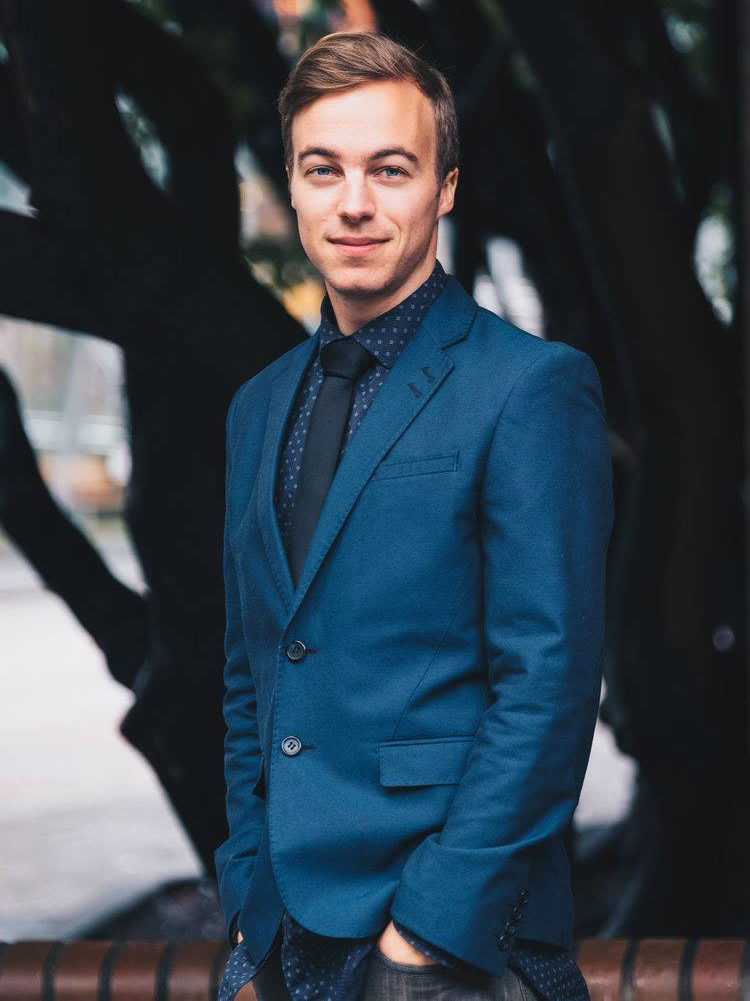 Swanson first learned about the lack of access to epinephrine — a drug used to treat the life-threatening allergic reaction anaphylaxis — as a materials science and engineering (MSE) student at the UW. He'd enrolled in Engineering Innovation in Health (EIH), a program that connects clinicians with engineering students to develop solutions to pressing health care needs. Swanson's team had been matched with a Harborview Medical Center physician. Their problem: Harborview was concerned it was not going to be able to afford EpiPens, the leading brand of epinephrine autoinjectors. EpiPen had cornered the market with its medical injection device, and its prices were skyrocketing: in 2007, a set of two pens cost around $100; in less than 10 years that cost had risen to more than $600.
"We wondered, 'If a hospital in Seattle can't afford these life-saving instruments, how will people in low-resource communities across the globe?" he recalls.
Then they got to work.
Separating the device from the drug
Access to and the cost of the drug epinephrine wasn't necessarily the problem. Rather, the problem was with the autoinjector's design: EpiPens are combination products, meaning they consist of medication plus the delivery device.
"We realized we needed to separate the device from the drug," Swanson explains. "So we designed an autoinjector that could be sold empty. That way, pharmacists could simply load it by inserting a glass ampule of epinephrine."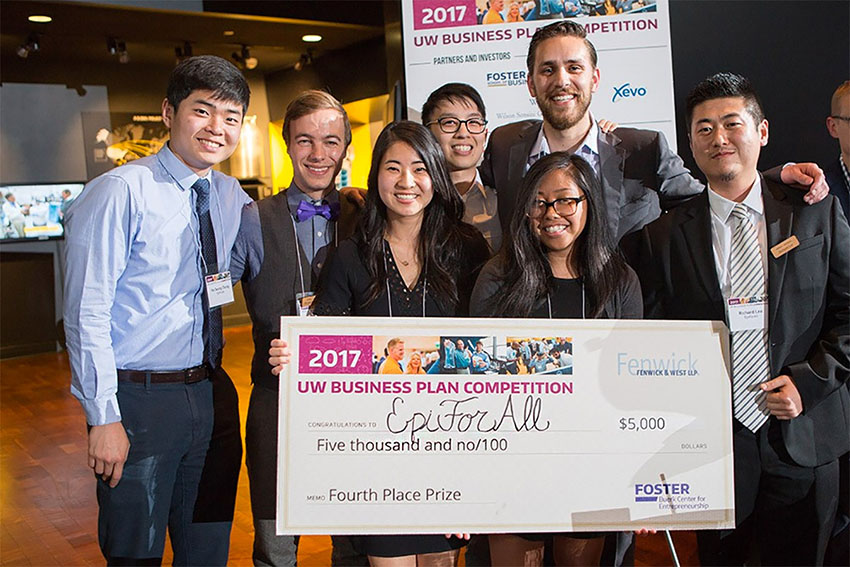 The team determined their device would cost much less to manufacture and, since it wasn't permanently attached to a drug, it wouldn't need to be thrown away when the epinephrine reached its expiration date.
That spring Swanson and his team proposed their device — then called EpiForAll — to the UW Buerk Center for Entrepreneurship's Hollomon Health Innovation Challenge. Though they received positive feedback and an honorary award, they disbanded shortly after.
"We thought that was the end of the road for EpiForAll," Swanson remembers. But, while traveling abroad that summer, he couldn't stop thinking about the need to take the device further.
"I realized how passionate I'd become about this project," he says. "I began to ask myself, once I finish my master's degree, do I want to work a job or make a difference?"
Returning to campus that fall, he decided to come up with a way to do both.
Creating MedsForAll
After completing his master's degree, Swanson devoted himself fully to EpiForAll. He recruited new student teammates to refine the device and develop a business plan. That's how he met current business partner Richard Lee, a PhD student in the UW School of Pharmacy who was also pursuing an entrepreneurship certificate program through the Foster School.
Mechanical and chemical engineering professor Jonathan Posner, who directs the EIH program, let the team use his lab as they ramped up for the spring innovation challenges.
EpiForAll clinched first place in the Hollomon Health Innovation Challenge and placed fourth in the Buerk Center's Business Plan Competition in spring 2017. By then, Swanson and Lee were committed to readying EpiForAll for market. They'd started working with UW CoMotion to secure intellectual property and additional funding.
They'd also realized their autoinjector could be used for any medication available in a glass ampule that requires intermuscular delivery — not just epinephrine. One example is naloxone, a drug used to counter the effects of opioid overdoses.
"Currently that drug costs about $20 per dose, but the naloxone autoinjector costs much more," Swanson says.
Swanson and Lee renamed their device Epinject and launched a startup, MedsForAll, to introduce it to market. Over the past two years, they've assembled a team of engineering, health and business advisers and consultants and have participated in entrepreneurship and investment readiness programs.
According to Swanson, MedsForAll may be ready for investors as early as this winter. "Our patent has been allowed and will be issued soon, we've got incredible support and we're thrilled for the future," he says.
He's quick to add that MedsForAll wouldn't be where it is without the UW. He credits MSE for helping him develop confidence in his lab and research skills and EIH, the Buerk Center and CoMotion for the creation of MedsForAll.
"They are the UW's innovation cheerleaders in their own unique but overlapping ways and have been fundamental to our development," he says. "I hope any engineering student remotely interested in innovation gets involved with at least one, if not all, of them."
Learn more
Visit MedsForAll to keep up with Swanson and follow the status of Epinject.
Originally published October 21, 2019