By Chelsea Yates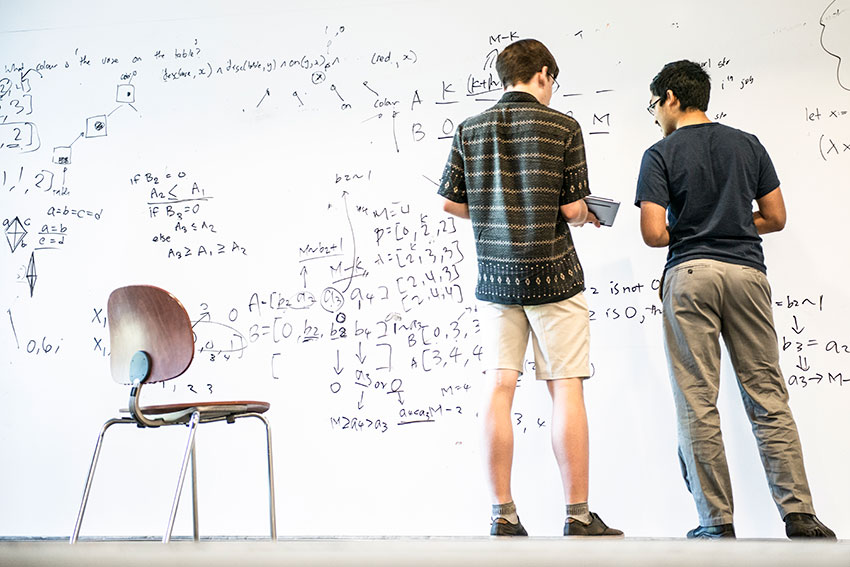 The summer season is a great time to shine when it comes to career preparation. Engineering students can learn new skills, grow their professional network and prepare for fall recruitment events.
Whether you're just completing your first year or you're a rising senior, below are five tips from Alice Kim, Associate Director of the UW Career Center @ Engineering (CC@E), that you can use to stay on top of your job search this summer.
1. Explore careers that align with your personal interests
Personal reflection is an important part of career exploration. "Use the summer to reflect on your previous academic year," Kim says. "What were your favorite classes and projects? Why? What didn't you like? What are you excited to learn more about next year?"
Use this information to guide your exploration of careers that align with your personal interests. Read job postings to learn what employers are seeking in employees, visit websites to better understand a company's values, review LinkedIn profiles to get a sense of the paths that others took into certain types of jobs.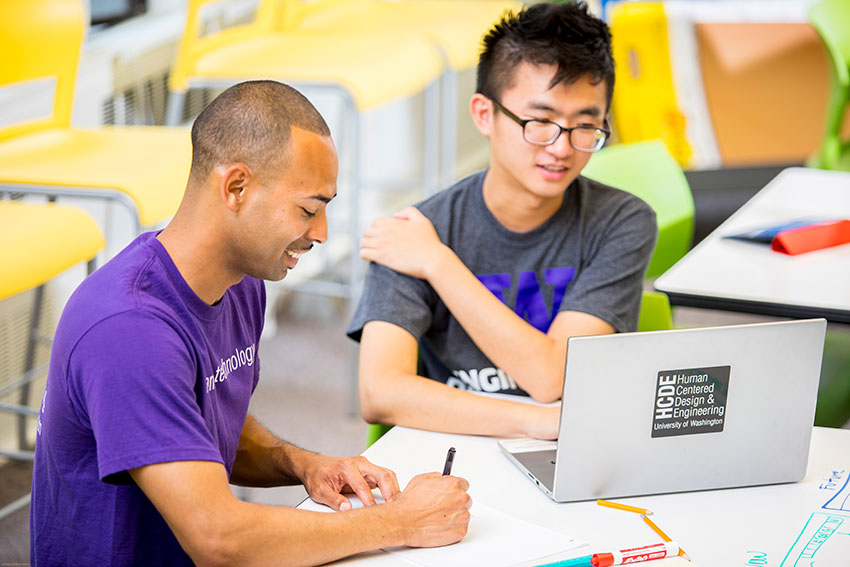 2. Develop and grow your network
The best way to start developing a professional network is by reaching out to people you already know. "Friends, family, classmates, people you met through campus organizations, instructors and teaching assistants can be great first resources," Kim says. "For example, were there any interesting guest speakers in your classes this year? If so, ask your instructor if they'd be willing to introduce you."
Additionally, summer internships can be a good place to connect with working professionals, as can local networking events, which are generally open to students as well as professionals. Meetup.com and the Puget Sound Engineering Council are two sources you can use to find professional associations that align with your interests and offer networking opportunities. The UW's LinkedIn alumni page is a helpful resource, too.
Once you have a short list of people you'd like to reach out to, ask if they have time for a 30-minute informational interview. If that seems too stuffy, call it a career conversation. Offer to meet them at their office or a coffee shop, and let them know in advance what you're interested in learning from them.
"These meetings can be a lot of fun; they're not a formal interview, so the pressure's off. Plus, most people like sharing their experiences and helping if they can," says Kim. "Remember, people don't know what you need, so come prepared with questions, and always ask who else they would recommend you talk to — this is a great way to continue to expand your network."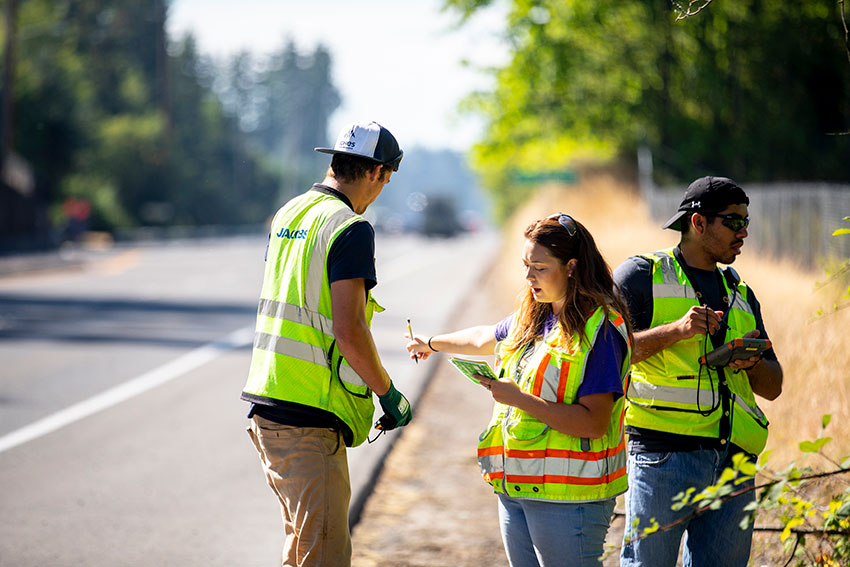 3. Learn new skills, and strengthen skills you already have
Summer internships provide a good opportunity to gain experience and develop technical and professional skills, but what if you don't have an internship lined up?
Even if it seems to have little to do with engineering, Kim says that a part-time summer job can help you develop new skills. "Many students think a part-time barista or retail job won't translate, but these jobs help students hone skills in communications, customer service, time management, organization and teamwork — all of which look good on resumes," she explains.
You can also use the summer to immerse yourself in subjects or activities you don't have time for during the school year. Do you want to deepen your coding skills? Take a class through an independent program like Codeacademy, LinkedIn Learning or Coursera, or pursue a personal project. Interested in gaining research experience? Ask your instructors or teaching assistants if they know of opportunities in a lab. Also consider volunteering, which demonstrates personal passion and a commitment to helping others.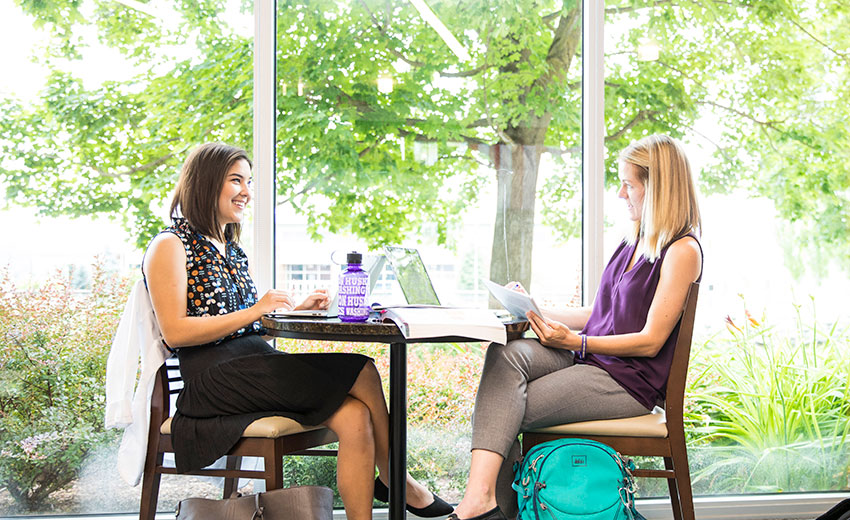 4. Prepare for autumn recruiting
Students are often surprised to learn that the engineering career recruitment timeline actually begins in September, so be ready to dive in as soon as you're back on campus. Embrace summer as a good time to get your materials in order.
First, Kim says, create or update your account with Handshake, the UW's one-stop shop for career preparation. "In addition to being used by job seekers, Handshake is used by recruiters and employers to find potential candidates for jobs and internships," she explains. It's also a good idea to review and clean up other online profiles, like Instagram, Facebook and personal blogs.
Next, work on your resume. Kim recommends having a mentor or a CC@E coach review it for clarity. She also encourages students to draft a cover letter, since it gives applicants a chance to explain why they are a good fit for the position more than they can in a resume.
Plan to have your materials ready by the UW Engineering Hiring Expo — UW's engineering fall career fair —which takes place on October 9, 2019. You'll also be ready to apply to summer internships, as many applications are due in the fall.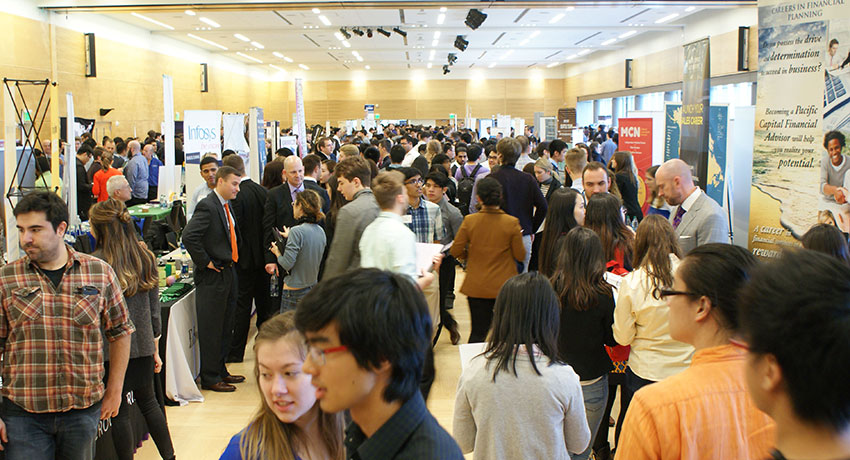 5. Connect with CC@E
Summer is a great time to work with the Center. "We don't have summer drop-in hours, but coaches are available by appointment for in-person meetings, phone calls and video sessions," Kim says.
CC@E staff can help with everything from resume writing to networking guidance to job searching, and much more. "We're here to help you carve a career path that's right for you, so reach out!" Kim says.
---
Set up your first summer appointment with a CC@E coach today.
Originally published May 9, 2019