In this online course for College of Engineering staff and faculty, you will learn all about microaggressions. Learn to recognize microaggressions, understand their impact and how to respond when encountered.
At the College of Engineering, we believe we are the most innovative when we have teams made up of diverse backgrounds and perspectives. One way we can build a culture where all feel welcome is to avoid committing microaggressions in our communications and interactions with one another. This online training is to support staff and faculty in working together toward this shared vision.
This online, self-paced course is offered approximately every two weeks. Once the course begins, participants will have two week to complete.
The average time to complete the course is 2.5 hours.
Schedule for future courses:
Wednesday, November 1-14

Wednesday, November 15-29

Friday, December 1-14

Friday, December 15-29

Wednesday, January 3-16

Wednesday, January 17-30

Wednesday, January 31-February 13

Wednesday, February 14-27

Wednesday, February 28-Tuesday, March 12

Wednesday, March 13-26
"I personally really like it because it addressed every perspective (perpetrator, bystander, victim) and how it impacts everyone. As someone who has been in this work for years I learned new things from this presentation."
Facilitator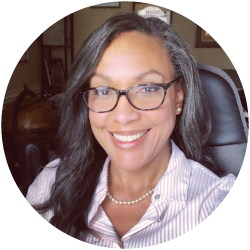 Associate Director for Engineering Excellence,
Office of Inclusive Excellence, UW College of Engineering
Robin Neal Clayton, Associate Director for Engineering Excellence, has over 25 years of professional experience in diversity, equity and inclusion, and working with diverse populations.