2021 update
Due to Washington State and UW safety and health restrictions, we plan to hold a virtual Math Academy summer program in 2021. We envision the Math Academy program will be 2-2.5 weeks during the month of July. Please check back for updated information on dates and program details.
If you are interested in attending UW Math Academy in 2021, complete the Math Academy interest form. We will email you when applications become available in April.
About the Math Academy

The College of Engineering Math Academy helps students develop the math and problem-solving skills necessary to succeed in engineering and exposes students to a variety of examples of engineering in practice.
Open to high-achieving high school junior (11th grade) students from Washington state, the Math Academy especially targets underrepresented minorities in engineering including African American, Latino, Native American, Pacific Islander and female students.
Math Academy students participate in a four-week, full-day intensive program in the summer at the UW Seattle campus. Students engage in coursework created by UW math faculty designed to develop the skills necessary to meet the high standards of college-level math and engineering.
Students also have enrichment opportunities to explore the range of career opportunities available to engineers through lab tours, research projects, site visits and professional development events.
As you can see from the sample schedule, each week is packed with learning and activities.
Parents: Learn more about expectations for student behavior and supervision at Math Academy in Parent FAQs.
Teachers and staff: Download the Math Academy flyer to share.
Math Academy in the news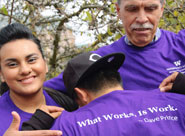 "UW Math Academy out to broaden engineering's appeal"
The Seattle Times' Jerry Large writes about Math Academy students and advisers and efforts to close the gap between high school and college math.
Times article » | Math Academy video »
Who can attend Math Academy?
The Math Academy accepts current Washington state juniors with a minimum 3.0 GPA who will complete pre-calculus by the end of their junior year. While the program is open to all Washington juniors, including home-schooled students, we do target underrepresented minority students and women for program participation.
Math skills assessment
All students must take a proctored math skills assessment test. The deadline for the math skills assessment test is April 17. Please remember that the skills assessment is just one element of the application and will be reviewed holistically with all other required materials.
UW College of Engineering is taking precautionary health measures by suspending all in-person proctored Math Skill Assessments at UW locations. Please schedule a proctored assessment at your school (i.e. high school, community college, afterschool program) with a school staff member (i.e. teacher, professor, librarian, counselor, adviser, school secretary, coach, other school staff or afterschool program staff).
Student instructions for Math Skills Assessment
Register your test date and proctor information. The proctor will receive an email confirmation with detailed instructions.
A graphing calculator is NOT allowed. A scientific calculator is allowed. You may use a blank piece of paper to show work.
Proctor instructions for Math Skills Assessment
Receive an email copy of the test with instructions.
Print the test and distribute to the student.
Read the instructions to the student.
Supervise the student for 60 minutes from start to finish.
Collect the completed test.
Scan and email to plyoon@uw.edu.
What are the costs for the Math Academy?
The Math Academy program is free, thanks to the generous contributions of our corporate and individual donors.
Math Academy in action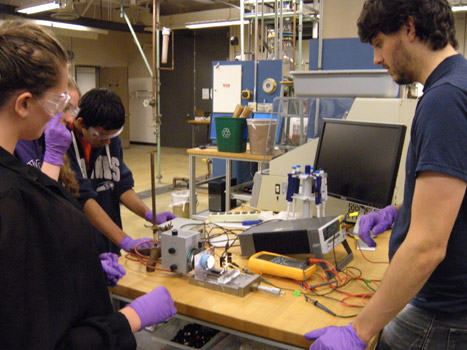 FOCUS research groups during Math Academy are hands on and incorporate MATH!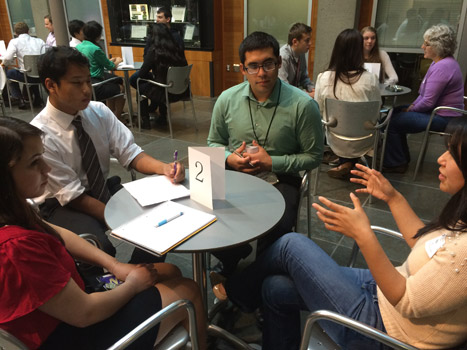 Alumni Night brings engineering alumni to campus to speak with Math Academy students about their academic journey.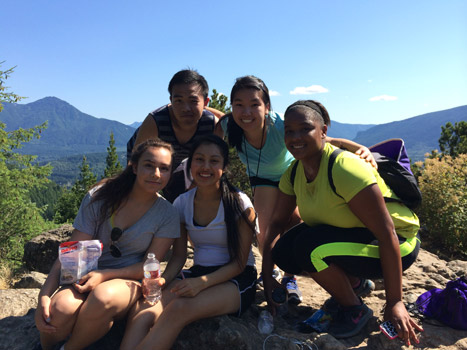 Students conquer Little Si!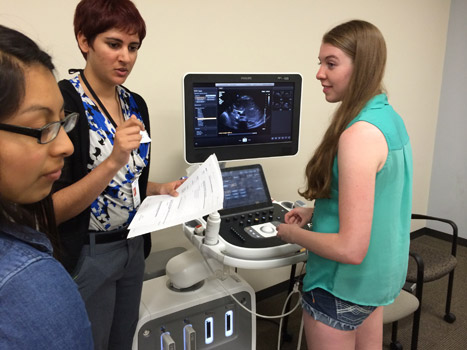 Philips engineers explain their part in developing improved ultrasound machines.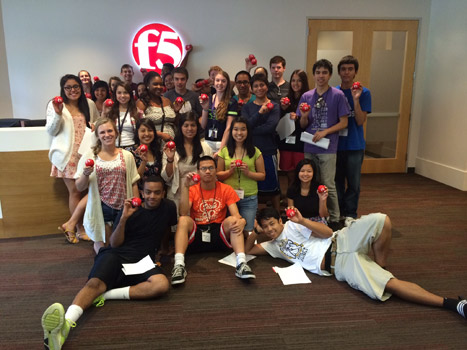 Math Academy visits F5 networks! Thanks for the amazing experience, F5!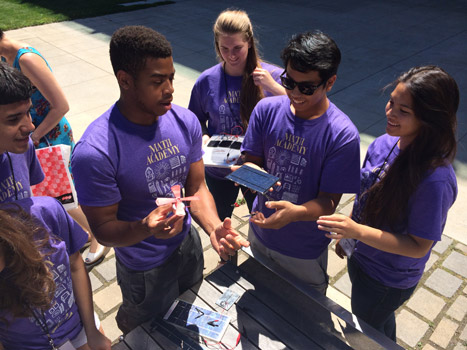 Dr. Luscombe challenged students to find the most efficient type of solar cells.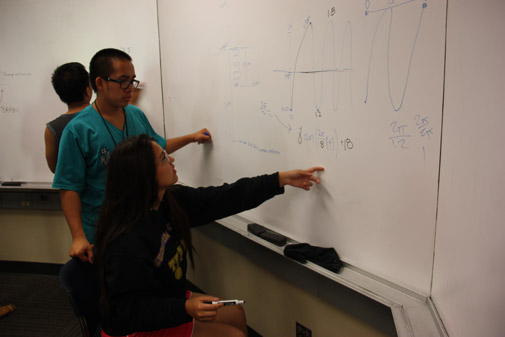 Students explain their logic to their peers for better understanding.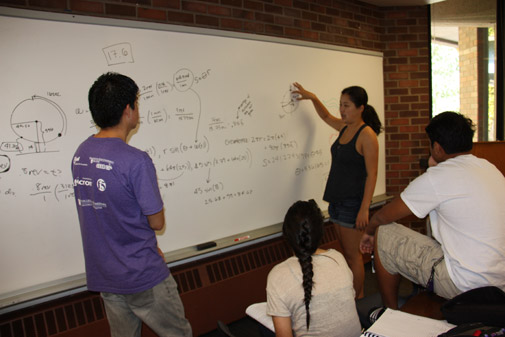 Students teach each other to stay on the same page.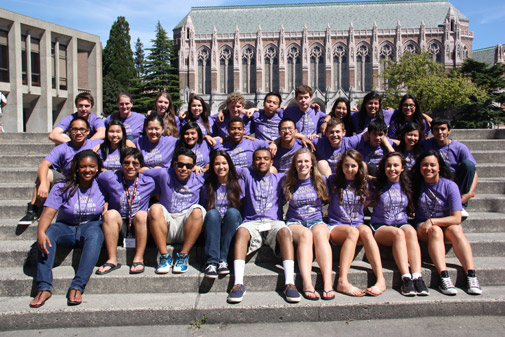 2014 Math Academy cohort!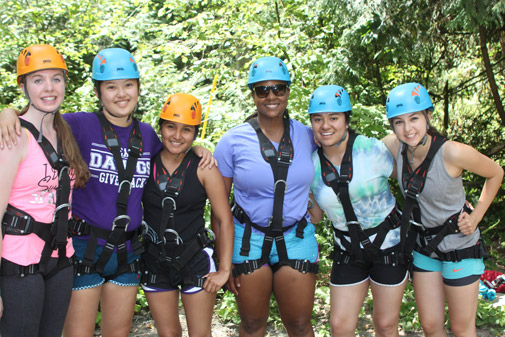 Math Academy goes to Camp Long