2017 Engineering Lecture Series
Engineering the Data Revolution:

Fake News, Smart Cities and Data in DNA
In today's world, almost all aspects of our lives can be data to save or share, and our consumption and production of data continues to grow. Understanding how to best use data — and developing technologies with the capacity to store it — will transform the ways in which we process information, communicate and navigate.
Watch online now!
Finding "Fake News" in Times of Crisis: Online Rumors, Conspiracy Theories and Information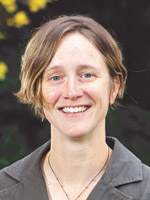 Kate Starbird, Assistant Professor, Human Centered Design & Engineering
Recent public debate around "fake news" has highlighted the growing challenge of online misinformation. This complex problem lies at the intersection of technology, human cognition and human behavior — and may make us unwitting accomplices to the spread of incorrect facts and misleading communication. Hear from Kate Starbird, whose research investigates online rumors to explore what conspiracy theories reveal about political propaganda.
Kate Starbird is an assistant professor in the Department of Human Centered Design & Engineering. Her research blends human-computer interaction and the emerging field of crisis informatics—the study of the how information-communication technologies are used during crisis events. Recently, she has explored the propagation of "fake news", disinformation, and political propaganda through online spaces. Kate earned her Ph.D. from the University of Colorado at Boulder and holds a B.S. in computer science from Stanford University
Borrowing from Nature to Build Better Computers: DNA Data Storage and Beyond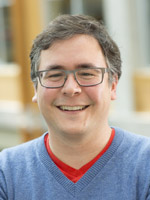 Luis Ceze, Professor, Computer Science & Engineering
As our capacity to produce and collect data grows, we are quickly reaching the limit of mainstream storage technologies, yet our ability to engineer biomolecules is rapidly improving. Nature may be our best inspiration for future computer systems. Join us to hear from computer scientist Luis Ceze, who along with partners at the UW and Microsoft, has developed a process to encode, store and retrieve data in DNA that broke a world record for the technology.
Luis Ceze is a professor in the Paul G. Allen School of Computer Science & Engineering and holds the Torode Family Career Development Professor endowed chair. His research focuses on the intersection of computer architecture, programming languages and biology. His current focus is on approximate computing and DNA-based data storage and computing. His research has been featured prominently in the media including New York Times, Popular Science, MIT Technology Review, Wall Street Journal, among others. Luis is a recipient of an NSF CAREER Award, a Sloan Research Fellowship, a Microsoft Research Faculty Fellowship, and the 2013 IEEE TCCA Young Computer Architect Award.
Making Cities Smarter for Drivers: Using Data to Improve Urban Congestion and Parking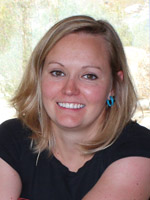 Lillian Ratliff, Assistant Professor, Electrical Engineering
Congestion on urban arterials is a challenge for city officials and commuters alike, made worse by slow-cruising vehicles hunting for curbside parking. By using transportation data streams from cities, Lillian Ratliff is proposing innovative solutions. Join us to learn about the novel algorithms Ratliff has developed to help alleviate congestion, and how a collaboration with SDoT may lead to citywide traffic and parking improvements.
Lillian Ratliff is an assistant professor in the Department of Electrical Engineering. Her research interests bridge game theory, optimization, and statistical learning to develop new theoretical models of human decision-making in societal-scale cyber-physical systems. She applies tools from these domains to address inefficiencies and vulnerabilities in next-generation urban infrastructure systems. Prior to joining the UW she was a postdoctoral researcher at the University of California, Berkeley, where she also received her Ph.D.
---
Presented by the College of Engineering in partnership with UW Alumni Association.