Kirsten Wind Tunnel & UW Aeronautical Laboratory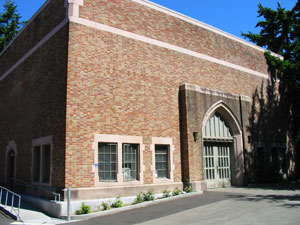 Location: See map.
Departments: Aeronautics & Astronautics
In 1934, Professor F. K. Kirsten promoted the idea of a wind tunnel for aeronautical research tests. He arranged funding for construction from Washington State, the Public Works Administration, and the Boeing Company. The building was designed by Bebb and Gould and was constructed in 1936 for $124,501. The laboratory was called the Wind Tunnel until March 6, 1948.
Visit the Kirsten wind tunnel page
See also