The new academic home for all undergraduate engineering students, the Interdisciplinary Engineering Building is taking shape.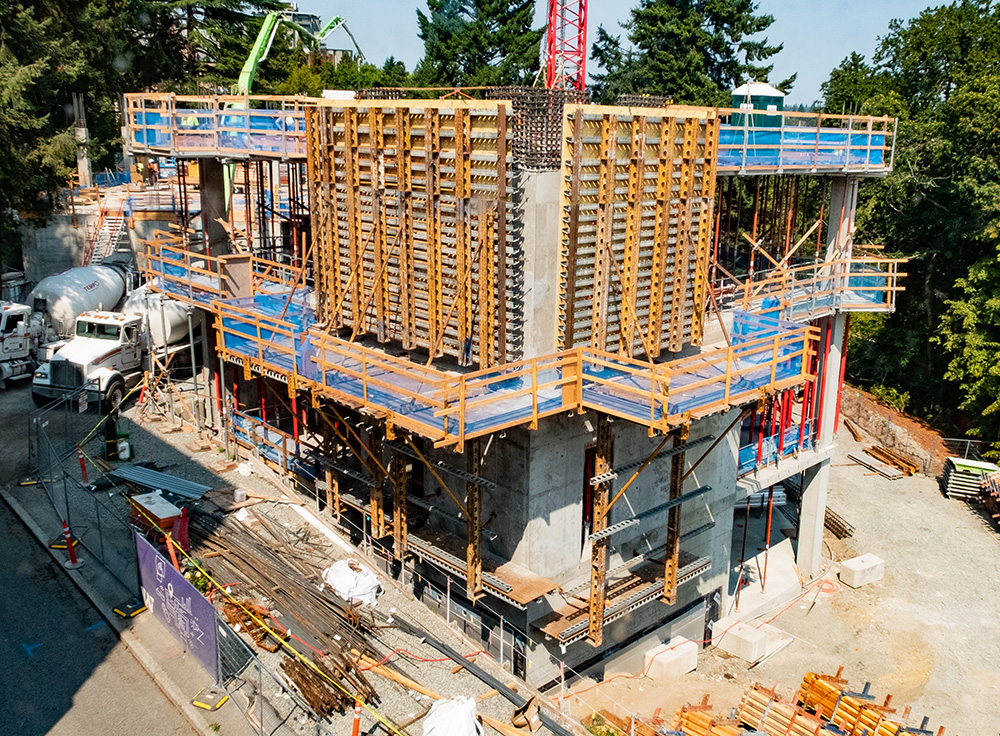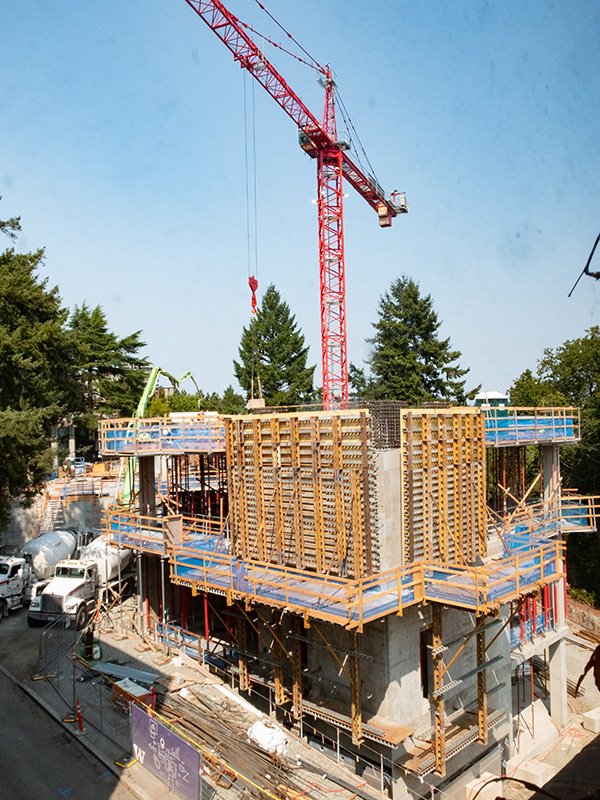 The new 70,000 square foot Interdisciplinary Engineering Building (IEB) is taking shape, quite literally. This past summer, the concrete foundation was poured for the floors and exterior walls. This fall, the roof will be placed followed by work on the interior space.
"Everyone is feeling giddy about this. It was a hole in the ground for a long time and now there's a building. There's a sense of growing excitement, because it's going from an idea to a reality," says Daniel Ratner, the College's associate dean of academic affairs. "This is a building of the students, for the students and by the students — it's entirely student focused."
Located along Stevens Way, east of the Husky Union Building, the new five-story IEB will be an academic home for all undergraduate engineering students, providing state-of-the-art spaces for learning and collaboration. The first classes are anticipated to be held in the IEB in 2025.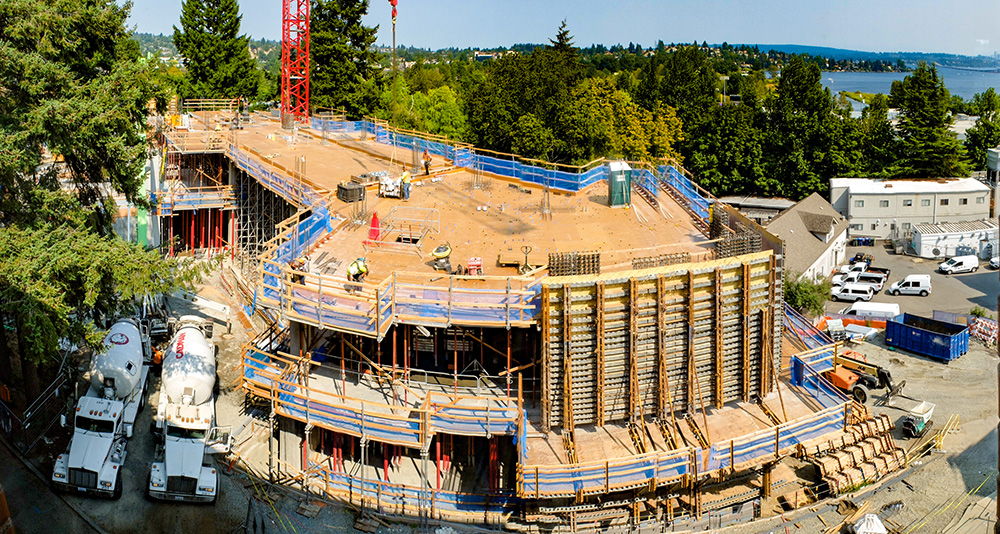 Learn more
Watch the construction progress via the live feed.
Originally published October 24, 2023