Jihui Yang announced as next Vice Dean

August 16, 2020
On Wednesday August 13 2020, Dean Nancy Allbritton shared the following announcement with the College of Engineering community: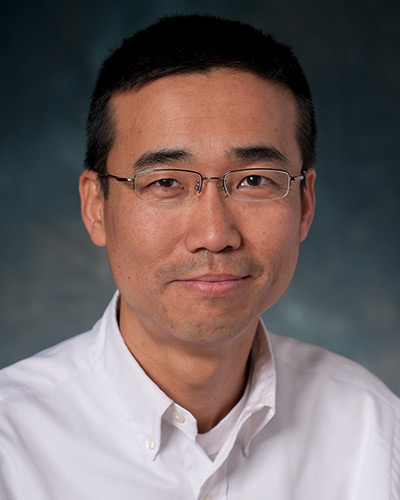 I am pleased to announce that Jihui Yang has accepted the position of Vice Dean for the College of Engineering effective August 16, 2020, subject to the approval of the Provost.
Jihui has served as Chair of the Department of Materials Science and Engineering since 2017 and holds the Kyocera Professorship in MSE. He brings experience in both academia and industry that will position him well to excel as Vice Dean. In the role of Vice Dean Jihui will serve as the principal research administrator for the College and will develop and facilitate innovative, progressive, faculty-led research. He will ensure that the research programs and activities of the College are conducted in a creative, efficient, and ethical manner and foster best practices for integrating research with the educational goals of the College. Jihui will also provide leadership for strategic initiatives and will have an active role in advancement, including representing the College in activities related to major gifts fundraising, as well as federal and state relations.
As I considered candidates to fill this important position, Jihui was recommended by many colleagues. He was praised for his leadership skills and his ethical and direct approach to his work. These attributes, in combination with his industry experience and accomplishments as a researcher, uniquely position him to assume this role. Jihui also brings to the table an openness to new ideas; and an appreciation for the interactions Engineering must have with the broader campus and external community for us all to succeed.
Jihui's research focuses on thermoelectric and energy storage materials with an emphasis on the design, synthesis, testing, and understanding of advanced thermoelectric materials and Li-ion battery materials for energy conversion and storage. He has authored 130 papers, holds 20 US patents, and has established strong research funding from DOE/EERE in recent years including the partnership on battery research with PNNL. He is a Fellow of the American Physical Society and has received the Campbell award from GM R&D and the DOE INCITE award.
As Jihui transitions into this new role, I am pleased to announce the appointment of Christine Luscombe as interim chair of MSE. Christine holds the Campbell Career Development Professorship in MSE and is associate director of the Molecular Engineering and Sciences Institute. Christine has been a faculty member since 2006. Throughout her tenure her work has been recognized with numerous awards including the NSF CAREER Award, DARPA Young Faculty Award, as well as the Sloan Research Fellowship. She has authored over 100 papers, is a Fellow of the Royal Society of Chemistry, and was recently appointed a member of the Washington State Academy of Sciences. Her current research focuses on the synthesis of semiconducting polymers for energy applications. She is an accomplished educator, leader and researcher who is well suited to assume this role. I want to thank Christine for accepting this leadership position and thank our MSE colleagues for working through this transition with us.
I would also like to thank Greg Miller for his significant contributions to the College. Throughout his tenure, Greg has provided critical leadership to the College as interim dean, vice dean, chair of CEE, associate dean, and as a valued professor – the impact of his work is significant indeed. Greg remains in his role until September 1 and will work closely with Jihui to ensure a seamless transition of responsibilities. Greg has also agreed to serve as an advisor to me and the College in his retirement. Please stay tuned for a plan to celebrate Greg.
I hope you'll join me in congratulating and recognizing these leaders.
Best regards,
Nancy Allbritton