The Campaign for Engineering Quarterly Report - May 2019
Together, Toward a Boundless Future
Follow our fundraising progress throughout the Campaign for Engineering.
Issue 14 | May 2019
From the Dean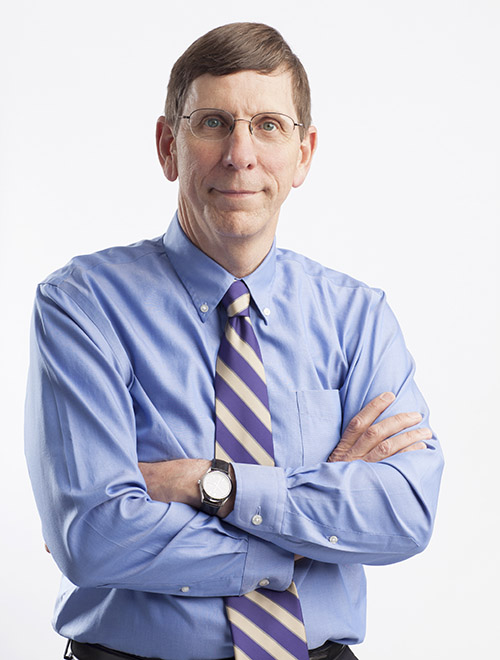 As my time as Dean nears its conclusion, I feel especially appreciative of the UW Engineering community — the faculty, staff, alumni and friends who are all committed to making the world a better place through engineering education and research. 
I want to thank you, as a volunteer, in particular. Whether you are on the college's Visiting/Campaign Committee or on a departmental advisory board, you have been instrumental in the success of the College and the Be Boundless campaign over the past six years. It has been an honor and a pleasure to work with you, and I am confident that your efforts will help carry the College to new heights going forward.
Mike Bragg, Ph.D.
Frank & Julie Jungers Dean of Engineering
Giving Spotlight: Keith and Nancy Rattie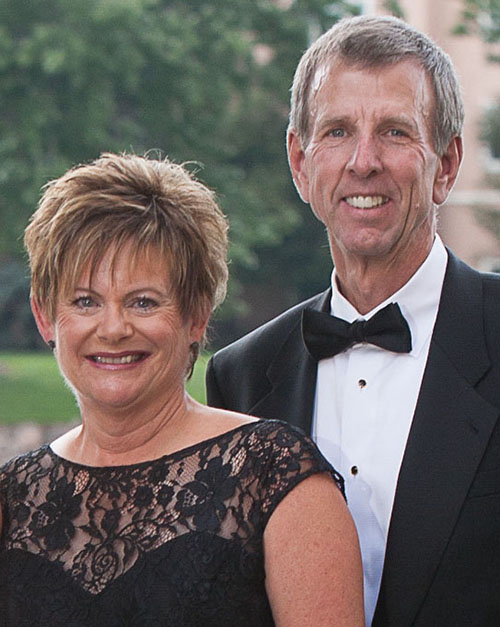 Keith Rattie (BSEE '76), the retired chairman and CEO of Questar Corp, believes researchers should focus on technology to help create cheaper, more reliable and cleaner energy, rather than focusing on where to find more natural resources. "We are in critical need of more breakthroughs," he says. "Engineers will find them." To that end, Keith and his wife Nancy added to their already generous donation to the department of Electrical and Computer Engineering by endowing a full professorship for faculty researching power and energy systems.
"I wanted to give back to the UW and the ECE department in particular," says Keith. "Their decision to award me a scholarship put me on a career path that worked so well for me; it wouldn't have happened otherwise."
Baosen Zhang, who received the Keith and Nancy Rattie Endowed Career Development Professorship, says, "The professorship has helped me tremendously in my research to make the power system more efficient and sustainable. Through this endowment, the Ratties will enable our students to freely explore new and innovative ways to achieve the goal of an economical and reliable supply of energy." 
Student Group Spotlight: DICE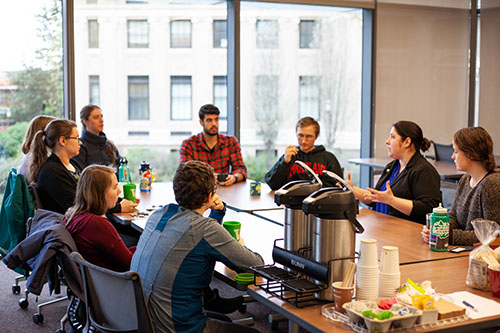 Diversity in Clean Energy (DICE) is a student-led initiative within the Clean Energy Institute (CEI) that focuses on diversity and equal opportunity in clean tech. DICE invites professionals in clean energy to share experiences and advice with students and post-docs in a small group setting. These events help participants learn about the opportunities in the field, develop soft skills and build a local network while they are still at UW. 

Wesley Tatum (Ph.D., MSE 2020), who leads the group, says, "Through DICE, I've had opportunities to learn from local companies and organizations in my field. Our speakers have taught me that the best resource for learning is the community around me. I've learned from everybody, whether it's about their experiences transitioning into the workforce or how to negotiate a salary."
By the numbers
Fundraising progress as of April 23, 2019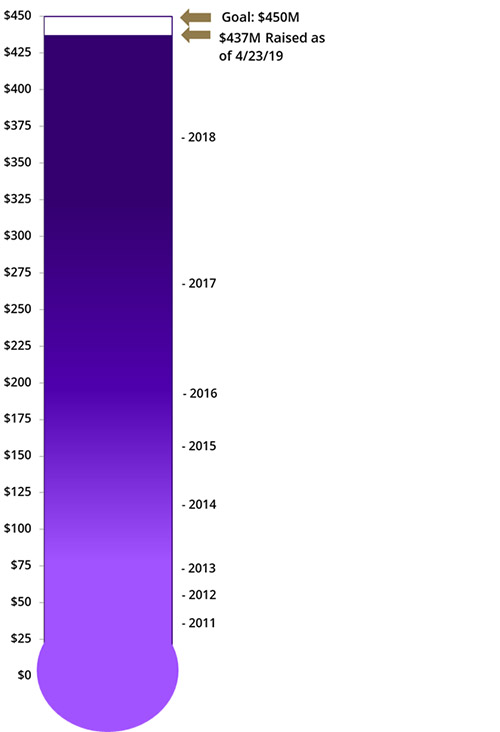 Theme
Campaign
goal
Raised as of
4/23/19
Percent
to goal
Student Support
$55M
$55M
100%
Faculty Support &
Research
$175M
$171M
98%
Program Support for
Faculty & Students
$60M
$58M
97%
Capital
$85M
$79M
93%
Excellence (Other)
$75M
$74M
99%
TOTAL
$450M
$437M
97%
Supporting Faculty Excellence
Department Chair and Jagjeet and Janice Bindra Endowed Associate Professor of Chemical Engineering
"Last September I was appointed Associate Vice Provost of Research Computing, helping to support scientific computing on campus and serving as a liaison with PNNL on joint collaborations in research computing. This has led to my involvement in a new effort on campus (jointly with PNNL and Microsoft) in quantum computing.
"This past year, thanks to the generous support of the Bindra Endowed Career Development Professorship, I have been able to amplify my grant support, allowing several students and postdocs to attend scientific research conferences. The Bindra Professorship also supported our 2018 summer research retreat at UW's Friday Harbor Labs.
"And since January 1, I have been serving as department chair. I consider it an immense honor and privilege to serve the department in this role and give back to the faculty, staff and students who have supported me for so long."