Assistant Professor, Paul G. Allen School of Computer Science & Engineering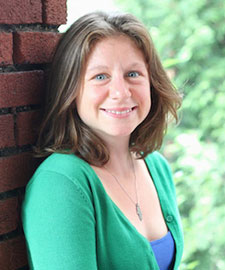 Ph.D. Computer Science, Carnegie Mellon University, 2015
M.S. Computer Science, Carnegie Mellon University, 2012
B.S. Computer Science, University of Chicago, 2010
B.A. Mathematics, University of Chicago, 2010
Jamie Morgenstern joins the Allen School faculty this fall from the Georgia Institute of Technology, where she was a professor of computer science. Previously, Jamie was a Warren Fellow of Computer Science and Economics at the University of Pennsylvania and a visiting researcher at Microsoft.
Jamie's research explores the social impact of machine learning, including how computational methods in dynamic environments may present predictive inequity or uneven performance for different demographic groups. She designs systems that work to increase fair and equitable machine learning and prevent manipulation in human-centric predictive models, such as determining which discounts and services are displayed online or which users are offered affordable rates in lending, housing and financial domains.
Jaime served as the co-chair of the Association for Computing Machinery's conference on fairness, accountability and transparency in socio-technical systems (ACM* FAT) and has spoken at numerous conferences on machine learning and computational neuroscience.