June 25, 2021
On Friday June 25, 2021, Dean Nancy Allbritton shared the following announcement with the College of Engineering community:
Colleagues,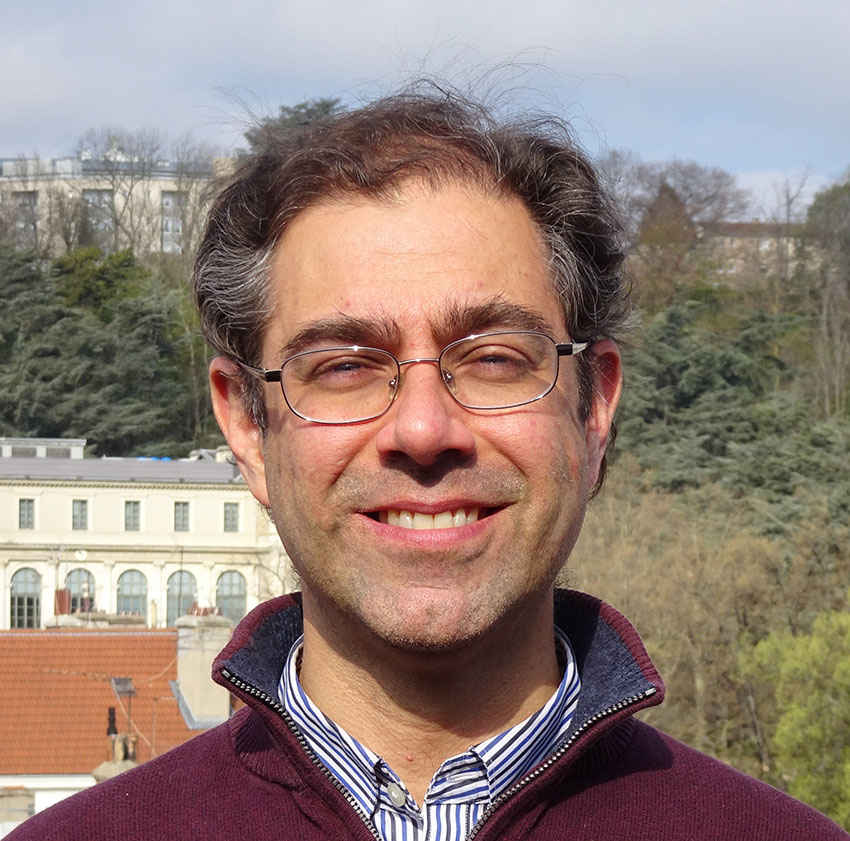 I am pleased to announce the appointment of PACCAR Professor of Mechanical Engineering Alberto Aliseda to the position of chair of the Department of Mechanical Engineering, effective July 1, 2021 subject to the approval of the Provost.
Alberto is an experienced leader dedicated to advancing inclusive excellence in mechanical engineering education and research. An internationally recognized researcher whose work touches on fundamental areas of fluid dynamics with applications to human health, transportation and renewable energy, Alberto fosters meaningful partnerships across campus and with industry both locally and globally. I am confident that Alberto's collaborative nature will serve the department and college well. His vision for the future of mechanical engineering will propel the department from its current high level to even greater heights in the years to come. As the College advances critical work to build more equitable, inclusive and diverse communities Alberto will partner closely with associate dean Karen Thomas-Brown to plan and support DEI activities within the department.
Alberto has been with ME since 2006. Originally from Spain, he earned a B.S./M.S. in Aerospace Engineering from the Polytechnic University of Madrid. Prior to the UW, he spent seven years at the University of California, San Diego, where he obtained his Ph.D. and did postdoctoral research in Mechanical/Aerospace and Bio Engineering. At UW, Alberto directs the Multiphase and Cardiovascular Flow Lab and the PACCAR Advanced Research Center, serves as ME's Graduate Program Coordinator and leads the department's Undergraduate Education Committee. His current research interests focus on biomedical flows, with an emphasis on the role of fluid mechanics on cardiovascular physiology, in health and disease, as well as on turbulent multiphase flows, including energy conversion and environmental problems such as cloud microphysics, liquid atomization and marine renewable energy. He has been a Visiting Professor at Universidad Carlos III de Madrid and the École Normale Supérieure de Lyon, and is currently Visiting Professor at the Laboratoire des Ecoulements Geophysiques et Industriels (LEGI) in Grenoble, France and at the Center for Healthcare and Biomedical Engineering, École de Mines de Saint-Etienne, France. He is the recipient of the NSF CAREER award and the USGS Director's Award.
I would like to thank the search committee, Laura Lowes (Chair), Ashis Banerjee, Sue Brennan, Anders Brown, Steve Brunton, Michelle Hickner, John Kramlich, Fanny Okaikue-Woodi, Carlos Sama, Jennifer Snider and Beverly Wyse, for their great work in engaging the department and community in the search for ME's next chair. I would also like to thank all who shared input and opinions with the committee and me during the selection process.
Finally, I would like to thank Per Reinhall for his outstanding service as chair. Over the past 11 years Per's leadership has transformed the department. With a focus on innovation and societal impact, Per helped establish and lead several major collaborative initiatives in the department, including the Engineering Innovation in Health program and the Boeing Advanced Research Center. As chair, Per also made significant progress in hiring outstanding new faculty. His research has led to multiple commercial ventures and won him a long list of accolades. A highly collaborative member of the UW faculty for over 35 years, Per has been a teacher and mentor for countless students and colleagues. I am very happy he will continue to be a valued member of our community supporting Alberto as he builds on the strong foundation Per has put in place.
Please join me in welcoming Alberto Aliseda to his new position as chair of mechanical engineering.
Best regards,
Nancy Allbritton