Assistant Professor, Civil & Environmental Engineering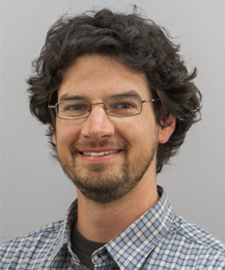 Ph.D. Earth and Space Sciences, University of Washington, 2016
Sc.M. Geology, Brown University, 2006
Sc.B. Geology-Physics/Mathematics, Brown University, 2004
David Shean will join Civil & Environmental Engineering as an assistant professor in January 2018. He comes most recently from a research associate position at the UW Applied Physics Lab's Polar Science Center. Before pursuing his Ph.D., David worked for Malin Space Science Systems developing software for satellite camera operations and data processing.
Passionate about pursuing research projects that bridge engineering and applied science disciplines, David aspires to answer big questions about regional climate change and water resources. During his doctoral studies, David led efforts to develop an automated method to extract high-resolution terrain data from commercial stereo satellite imagery. He used this data to document the evolution of ice-shelf basal melt and ice-stream dynamics in West Antarctica, which affects ice sheet stability and global sea-level rise.
In the coming years, David will continue his snow and ice research programs in the Pacific Northwest, High Mountain Asia, and the polar regions to better understand emerging water resource challenges that impact billions of people.