Faisal Hossain
Associate Professor, Civil & Environmental Engineering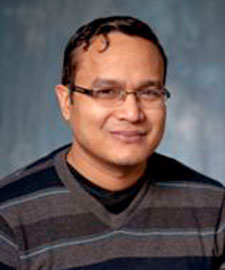 Ph.D. Environmental Engineering, University of Connecticut, 2004
M. Eng, Civil Engineering, The National University of Singapore, Singapore, 1999
B.Tech, Civil Engineering, Indian Institute of Technology, Varanasi, India, 1996
Faisal Hossain joined Civil & Environmental Engineering as an associate professor in the summer of 2014. He was most recently an associate professor in civil engineering at Tennessee Technological University.
Faisal's work examines sustainable water resource management through the use of satellite remote sensing tools and hydrologic modeling. He also studies the human impact on weather and climate for improving resilience of large water infrastructures and current engineering practice.
He has received the NASA Earth System Science Fellowship, NASA New Investigator Award, American Society of Engineering Education (ASEE) Outstanding Research Award and Fulbright Faculty Award, American Geophysical Union (AGU) Charles Falkenberg Award. He has published over 100 peer-reviewed journal articles, authored an undergraduate-level textbook, edited two book volumes and contributed eight book chapters. His film "Rising Tide" contested in the 2014 Sundance and Berlin Film Festivals. Currently he is working on his second movie that is scheduled for launch in 2015.