Michael Dodd
Assistant Professor, Civil & Environmental Engineering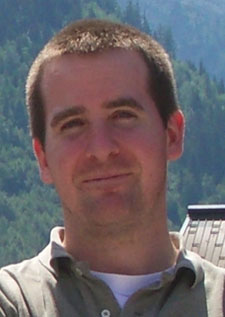 Ph.D., Environmental Chemistry, Swiss Federal Institute of Technology – Zurich
M.S., Environmental Engineering, Georgia Institute of Technology
B.S., Civil Engineering, Georgia Institute of Technology
Dr. Dodd joined the civil and environmental engineering faculty from Yale University, where he has been a Postdoctoral Fellow in the Environmental Engineering Program since October, 2008.
His research interests center on the characterization of homogeneous and heterogeneous redox reactions in engineered and natural aquatic systems, particularly with regard to their application in optimizing pollutant and pathogen elimination during water and wastewater treatment, as well as understanding the influence of natural redox processes on chemical transformations and microbial growth in human-impacted natural systems.
A recent research focus of Dodd's is photochemical mechanisms of reactive halogen and oxygen species formation in high-salinity waters and their potential roles in the cycling of organic carbon and halogens within the ocean and marine boundary layer.
Dr. Dodd's awards include: the Excellence in Review Award from Environmental Science & Technology, a Graduate research Fellowship from the U.S. National Science Foundation, a Science to Achieve results (STAR) Fellowship from the U.S. Environmental Protection Agency, and a Georgia Tech Institute Fellowship.