Cynthia Chen
Associate Professor, Civil & Environmental Engineering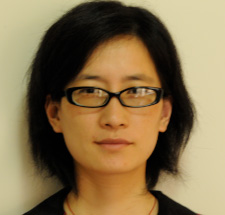 Ph.D., Civil and Environmental Engineering, University of California at Davis
M.S., Civil Engineering/Transportation, New Jersey institute of Technology
B.A., Tourism, Nan Kai University, Tianjin, China
Dr. Cynthia Chen joined the civil & environmental engineering faculty from the City College of New York. Her research focuses on transportation, in particular, travel behavior analysis, demand forecasting, survey design, transportation geography, and transportation safety.
Dr. Chen's current interests range from land use and travel behavior, the innovative usage of GPS in travel surveys, residential search and location decisions, and transportation safety using non-engineering methods. She has published over 20 peer-reviewed articles in the field.
Dr. Chen has chaired the subcommittee on Time Use and Activity and Travel Patterns at the Transportation Research Board, a division of the National Research Council, which is jointly administered by the National Academy of Sciences, the National Academy of Engineering, and the Institute of Medicine. She serves as a member of the Travel Behavior and Values committee and Telecommunications and Travel Behavior Committee at the Transportation Research Board. She is regularly called upon by the National Science Foundation to serve as a panelist evaluating proposals in transportation engineering/planning, safety and hazard response.
Dr. Chen's awards include: the United Technologies Research Center Emerging Scholar Award, she was a NSG CMS Program Workshop Participant, and a Center for Sustainable Engineering Workshop Participant, and received the University of California Transportation Center Dissertation Award.