Assistant Professor, Human Centered Design & Engineering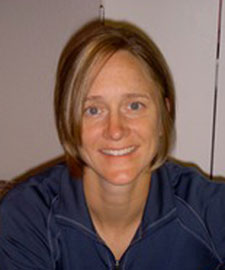 Ph.D. Technology, Media, and Society, The ATLAS Institute, University of Colorado Boulder, 2012
B.S. Computer Science, Stanford University, 1997
Kate Starbird joins the Human Centered Design & Engineering faculty from the University of Colorado Boulder's Alliance for Technology, Learning and Society (ATLAS) Institute, where she received her PhD.
Her research explores interaction and collaboration as enabled, supported, and structured by social media and other online tools. Kate investigates both large-scale and small group interaction within the context of crises and other mass disruption events, studying how digital volunteers and other members of the connected crowd work to filter and shape the information space.
Kate's honors include a National Science Foundation Graduate Research Fellowship Award, and an ATLAS Institute Graduate Research Fellowship, as well as several Best Paper Honorable Mention awards. At Stanford University, she competed for the Women's Basketball Team, earning All-America and Academic All-America honors. Between 1997 and 2006, Kate played professional basketball in the ABL, WNBA, and several European leagues.