Discovery Days Logo Header

Engineering Discovery Days
At Engineering Discovery Days, students and faculty from all UW engineering departments share their work with students, teachers, families and the community. We hope you will join us for hands-on fun and learning.
The 2-day event is free and open to everyone. Registration is required for all who plan to participate.
The 2017 event has passed. Check back later for 2018 details.
Friday
Students and teachers participate in hands-on activities that demonstrate the exciting work of engineers. Friday's events are oriented toward 4th through 8th grade students.
Saturday
In addition to exhibits and activities, high school students and their families can attend presentations for high school and community college students to learn about engineering departments, admission, engineering housing, and the honors program. A schedule of presentations will be posted in early April.
Exhibitor Resources
Exhibitors, see Resources for Exhibitors for details on registering for space, deadlines, and requirements.
Video and Pictures
Watch Ali, a 4th grader from Kent Elementary, conduct an experiment in buoyancy at the UW student chapter of the American Society of Mechanical Engineers table.
2017 Discovery Days Photos
---
Join us in appreciation for support and current-year funding from these organizations: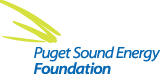 To become an Engineering Discovery Days sponsor, contact
Sharon Dana at (206) 543-6908.