Hallo Berlin!
Submitted by
Anonymous
on Tue, 06/27/2017 - 15:07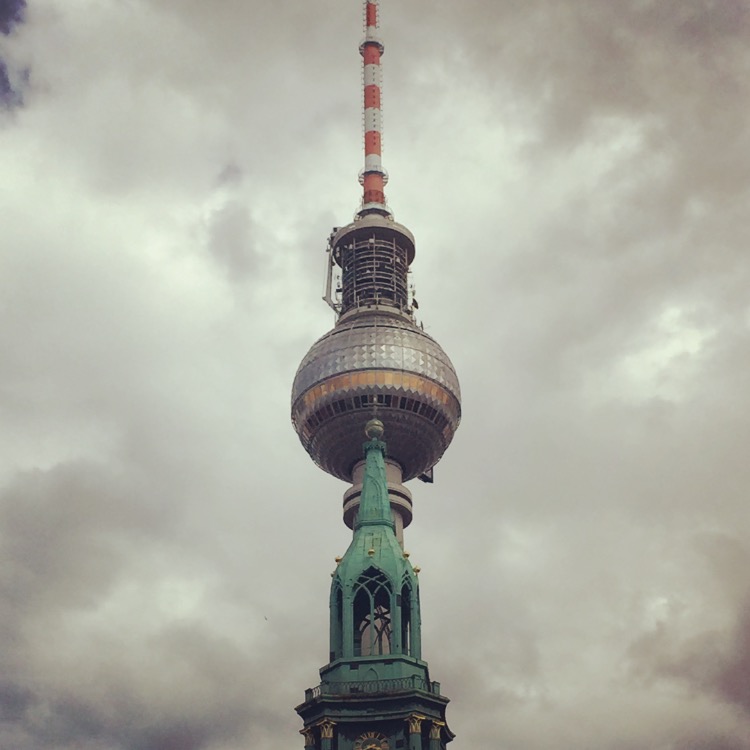 Before coming to Berlin I had very little idea about what kind of city this is. Having been in Seattle and generally in the United States for all of my life, I assumed Berlin would be like any other metropolitan city I've been to, however as I discovered, Berlin has a unique personality of its own.
As can be said about Europe in general, the amount of history that can be seen was astounding. It truly amazed me that buildings thousands of years old stood amongst those only built decades ago. Though much of the city was destroyed in the Second World War, much of it was restored and rebuilt into current day Berlin, giving an entire spectrum of years of history. As a foreigner all of Berlin's rich history seen through the city is quite intreguing but to the every day Berliner, passing through Checkpoint Charlie, living amongst centuries old monuments, and parking where the Berlin Wall used to stand is nothing other than the ordinary. It simply blows my mind that people live day to day amongst the areas and landmarks taught in history books.
As a young woman traveling alone it is necessary to take precaution and I was conditioned to do at home in Seattle. Being used to having my guard up as I'm walking and taking public transport, I came to Berlin expecting about the same level of safety as Seattle. Surprisingly, Berlin is actually one of the safest cities to travel alone in. Naturally, you should always aware of your surroundings and watch out for danger but for as big and sleepless a city as Berlin is, I have never felt unsafe even alone at night. At any given hour there are people walking the the streets and public transportation running.
For a such a modern city, I was surprised how few establishments accepted credit card. On my first night in Berlin I went out to a bar without cash. Any Berliner would say it's common place that most bars and places in general do not accept card but as a foreigner who did not do her research, I unknowingly ordered a 6 euro tequila sunrise with no way to pay for it. Thankfully the bartender saved me the embarrassment by giving me the drink and told me to come back the following day to pay which of course I did. After that encounter the first thing I did the next day was go exchange my US dollars at the Berlin Central Station where the man at the exchange desk was all too happy to charge me with ridiculous fees on top of the exchange rate. Lesson learned, it was much cheaper to withdraw at an ATM despite bank fees.
All in all, it was a lot to take in the first couple weeks after arriving and I definitely had several culture shocks. Berlin however has captured me with its charm and I am excited to indulge further into the city life.