Dean's Message
Dean's Message
When I was asked to take on the role of interim dean of engineering, I was two weeks away from retiring from a 30-year career as a professor and department chair. I didn't have to think long though before saying "yes" to this opportunity. It's been an honor to lead the college at this exciting time.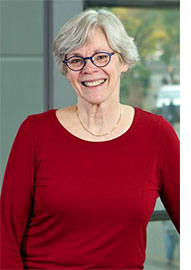 "The college is a recognized national leader in advancing women in engineering..."
UW Engineering continues to play an important role on the national stage. Recently, the US News & World Report ranked UW Engineering 14th overall in public university graduate programs, and the bioengineering and computer science and engineering departments were again ranked in the top 10 of both public and private universities.
The college is a recognized national leader in advancing women in engineering and a recent award from the Henry Luce Foundation's Clare Boothe Luce Program will further this important work. The grant, totaling close to half a million dollars, will create two professorships for women in engineering; one in the Molecular Engineering and Sciences Institute and the other in the National Science Foundation Engineering Research Center for Sensorimotor Neural Engineering, two innovative interdisciplinary research centers.
Along with seven elite engineering schools, we announced our participation in the National Academy of Engineering Grand Challenges Vest International Scholarship program last month. This program will foster international collaboration among graduate students whose studies are focused on tackling some of the world's biggest challenges. The participating universities are all conducting leading research toward addressing the NAE Grand Challenges for Engineering, 14 "game-changing" goals with the potential to dramatically improve life in the 21st century, identified by a blue-ribbon committee of prominent technological thinkers and doers.
Our faculty continue to receive top honors and pursue new partnerships to advance research. James Carothers, a new faculty member in chemical engineering, was awarded a prestigious Sloan Fellowship. This award is given to early-career scientists and scholars whose achievements and potential identify them as rising stars.
Regionally, we expanded a partnership with the Pacific Northwest National Laboratory (PNNL) with the creation of the Northwest Institute for Advanced Computing, a joint institute based at the UW that will foster collaborative computing research between the two institutions. This collaboration will create tremendous new opportunities for both organizations as "big data" is transforming the process of discovery in all fields.
The college is in a strong position for a new leader and I'm excited to welcome Mike Bragg as the new dean of engineering this summer. Mike comes to us from the University of Illinois, Urbana-Champaign. He brings a depth of experience as an educator and administrator that promises to be transformative for UW Engineering. I hope you'll join me in welcoming him to the UW.
Judy Ramey
Interim Frank & Julie Jungers
Dean of Engineering
Mechanical Engineering Alumna Sally Jewell Confirmed as Secretary of the Interior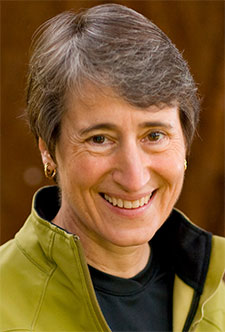 Chosen for her passion and background in engineering, the outdoors, and corporate leadership, Sally Jewell (BSME '78) was nominated by President Obama for Secretary of the Interior. Jewell, now president and CEO of REI and a UW regent, will oversee the stewardship of more than 500 million acres of public lands, from Yellowstone National Park to the Lincoln Memorial.
Devasia Assumes College Leadership Role

Santosh Devasia, professor of mechanical engineering, has been named associate dean of research and graduate studies. In this role he will foster multidisciplinary collaborations, develop research programs, and strengthen recruitment and mentoring programs for graduate students.