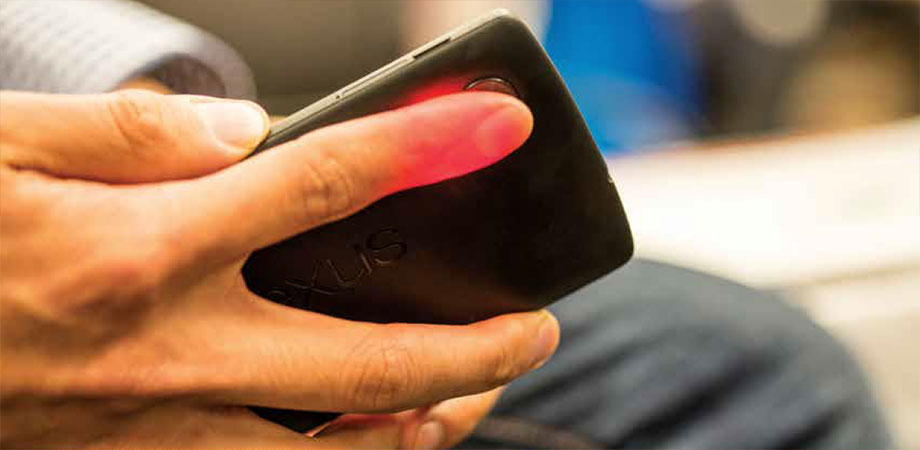 With partners across campus and worldwide, UbiComp researchers at the UW are developing and deploying mobile technologies to transform health care in even the poorest regions of the globe. Read more »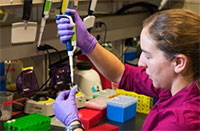 UW and Microsoft researchers have shrunk the space needed to store digital data from what would fill a Walmart supercenter down to the size of a sugar cube. And a UW-led research team won a $7.5M MURI grant to defend against advanced cyberattacks. Read more »

To address the pressing need for better air quality, a UW-led research team was awarded a $10 million grant by the EPA. And the UW Formula Motorsports team took second place over 100+ teams at the Formula SAE competition in Lincoln, Nebraska. Read more »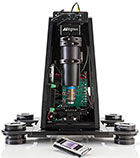 Electrical engineering doctoral students Charles Delahunt and Mayoore Jaiswal apply their skills in computer vision and machine learning to fight malaria. And the Human Powered Submarine team placed third in international submarine races. Read more »

Marc Edwards (CEE) uncovered lead poisoning during the "Flint water crisis;" Mike Francis (ISE) established one of the Northwest's up and coming breweries; Mike Lei is leading the smartwatch revolution. Read more »
To continue thriving in the rapidly growing Seattle region, area residents will need to withstand natural disasters and reduce environmental toxins. The 2016 Engineering Lecture Series examines the latest research and emerging technologies for earthquake preparation, sustainable transportation of goods and safer, cleaner water.
All lectures are free and are held in Kane Hall at 7:30 p.m. Registration is required.

Jeffrey Berman, Thomas & Marilyn Nielsen Associate Professor, Civil & Environmental Engineering
The Pacific Northwest remains largely unprepared for a major earthquake. It will take innovation, research and planning to prepare for "the big one." UW engineers are developing novel solutions to improve the resilience of buildings, bridges and other structures. Learn about our regional earthquake hazards and structural engineering technologies that enable faster and stronger post-event repair.

Anne Goodchild, Allan & Inger Osberg Associate Professor, Civil & Environmental Engineering
Greenhouse gas emissions threaten the health of the planet and actions both big and small play an important role in climate change. Consumers have an opportunity to make more sustainable choices when it comes to transporting goods in urban spaces. From drones to delivery vans, find out which transportation methods are the most sustainable. The new transportation research might surprise you.

Edward Kolodziej, Associate Professor, Civil & Environmental Engineering
Although more than 80,000 chemicals are in circulation and thousands of new chemicals are introduced each year, only a handful are comprehensively evaluated for safety by the EPA. Humans leave a distinctive chemical fingerprint on water, impacting salmon and other fish populations, the health and safety of animals, plants and people. Learn about the paths chemicals take from homes, factories and offices into the waters around us, the developing systems aimed at identifying and removing toxic chemicals.