Dean's Message
DEAN'S MESSAGE
As we embark on a new academic year, I look forward to welcoming our students back to campus. Over the summer we have made significant advances on many exciting initiatives that will positively impact their UW Engineering experience and our community.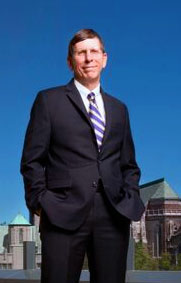 I'm pleased to announce the launch of the Career Center @ Engineering (CC@E). Opened to students this September, the new CC@E is designed to help students develop lifelong career strategy skills. The center also functions as a single entry point for employers seeking to hire engineering professionals. You can read more about the CC@E in The Student Experience.
Construction continues on the NanoEngineering & Sciences building that is scheduled to open in 2017. The 78,000-square-foot building will be adjacent to the Molecular Engineering & Sciences building and will support the growth of significant engineering research.
To serve growing demand for nanofabrication research services, the UW Board of Regents has approved the renovation of the Washington Nanofabrication Facility (WNF), which is housed in Fluke Hall. The overhaul, scheduled to begin in November, will upgrade basic building systems and roughly double the amount of highly-specialized fabrication space that academics and entrepreneurs increasingly rely on to build innovative devices. The WNF is managed by the college and is the largest publicly accessible nanofabrication facility north of Berkeley and west of Minneapolis. It is an important asset to not only our faculty and students but our local industry too.
Finally, we report an exciting partnership with China's Tsinghua University to develop the Global Innovation Exchange (GIX), a signature initiative in the UW's Innovation Imperative. GIX will pioneer new models of teaching and learning, combine rigorous university research with entrepreneurial know-how, and prepare students to be global thinkers and problem solvers. You can read more about GIX in College News.
The fall quarter is filled with many events including our annual lecture series and, of course, homecoming. I hope to see you on campus soon.
Michael B. Bragg
Frank & Julie Jungers
Dean of Engineering
Welcoming a New Class of Innovators
Nineteen exceptional new faculty members will join the college this year. We highlight two below. Meet them all at New Engineering Faculty 2015.
Elizabeth Nance
Clare Boothe Luce Assistant Professor,
Chemical Engineering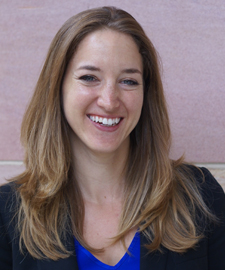 Elizabeth Nance joins us from Johns Hopkins Medical Institutions where she was a postdoctoral fellow in anesthesiology and critical care medicine. Elizabeth integrates engineering, neuroscience and medicine to develop translational nanotechnology platforms for biophysical probing and imaging biomarker applications in brain disorders. She developed the first nanoparticles that penetrate deep within the brain to improve imaging and treatment of brain ailments such as cancer, autism, stroke and cerebral palsy. Elizabeth was named by Forbes 30 under 30 in Science and Medicine as one of the "most disruptive, game-changing and innovative young personalities in science."
J. Devin MacKenzie
Washington Research Foundation Professor in Clean Energy
Professor, Materials Science & Engineering and Mechanical Engineering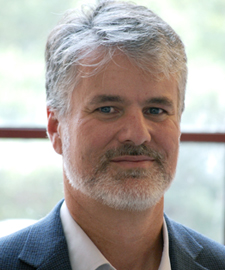 Devin MacKenzie will hold joint positions in Mechanical Engineering, Materials Science & Engineering, and the Clean Energy Institute. Devin is an expert in emerging electronic materials, including organic semiconductors, nanomaterials, photovoltaics, thin film batteries and printed and flexible electronics. He co-founded Plastic Logic, a company that introduced the world's first ink-jet printed plastic screen device used in mobile technology. He is the CEO of Imprint Energy, a startup focusing on flexible batteries and wearable electronic devices, which was recognized as one of the 50 Smartest Companies by MIT Technology Review in 2015 and received the Global Cleantech 100 Award in 2014.