Welcoming a New Class of Innovators
Dear Friends of Engineering,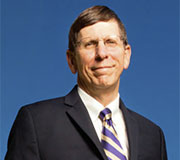 For this special edition of Washington Engineer, I am excited to welcome 14 incoming faculty members to the College of Engineering. They represent a diverse range of fields, including machine learning, renewable energy systems and advanced manufacturing. They join a prestigious — and growing — group of 258 faculty members, and together, we are driving innovation and impact while educating the next generation of Washington engineers.
1st row: Corie L. Cobb (ME), Leah Findlater (HCDE), Jon Froehlich (CSE), Kevin Jamieson (CSE), Brian Johnson (EE)
2nd row: Ji-Eun Kim (ISE), Yin-Tat Lee (CSE), Jennifer Mankoff (CSE), Amy Orsborn (EE, BioE), Nadya Peek (HCDE)
3rd row: David Shean (CEE), Siddhartha "Sidd" Srinivasa (CSE), Michael Taylor (CSE, EE), Azadeh Yazdan-Shahmorad (EE, BioE)
These new faculty members join the UW during an exciting year that has been filled with many significant developments. The UW was recently ranked 13th in the world by the 2017 Academic Ranking of World Universities — third among public institutions. Our international and national partnerships are thriving, demonstrated at the recent opening of The Global Innovation Exchange (GIX), a collaboration founded by the UW and Tsinghua University with foundational support from Microsoft. Engineering faculty play a key role in the leadership and academic programs including the Master of Science in Technology Innovation offered by GIX.
This year the College also opened our new NanoEngineering & Sciences Building, completed a major renovation of the Washington Nanofabrication Facility and broke ground on a second facility to house the recently named Paul G. Allen School of Computer Science & Engineering — the result of a $50 million gift from Paul Allen and Microsoft.
Our reputation for interdisciplinary collaboration and our location in one of the nation's fastest growing technology and industry hubs attracts many rising stars. This year, several of our new faculty will build on our strengths in neural engineering, an area of strategic growth. One new faculty member, Azadeh Yazdan-Shahmorad, joins the UW this autumn as the Washington Research Foundation Innovation Assistant Professor of Neuroengineering in BioE and EE. She uses neural technologies to develop stimulation-based therapies that help restore function and mobility in people with neurological disorders.
It is an exciting time to be part of the College of Engineering. Together, we will continue our work to educate great engineers and to produce transformational research and innovations. I invite you to learn more about the newest members of the College in this special edition of Washington Engineer.
Michael B. Bragg
Frank & Julie Jungers Dean of Engineering