Give to the Capstone Fund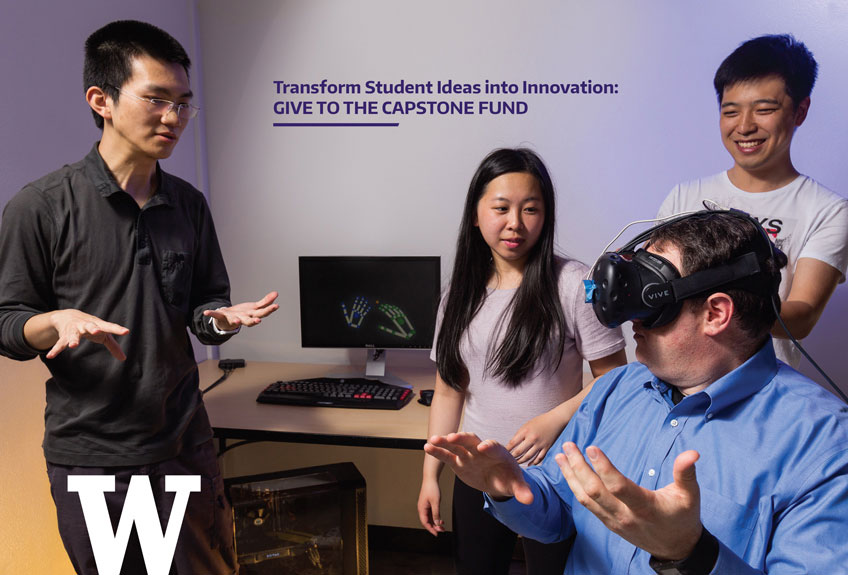 For their senior capstone design project, one engineering student team chose a mission with big implications: to support the launch of a NASA rover on Mars that will explore if human life can survive on the red planet.
The team developed a virtual reality (VR) analysis tool — called roVR — that allows scientists and engineers to improve data collection methods by interacting with objects in simulated scenarios. Their software will be used in conjunction with VR devices when the Mars rover is deployed in 2020. The students developed the project in response to NASA's call for capstone proposals; roVR is one of a small group of final projects selected.
The capstone design project is the culmination of an engineering education. These projects allow students to tackle technical real-world problems while providing critical design, communication and teamwork experience.
Give to the Capstone Fund today. Private gifts allow capstone teams to purchase materials that transform designs into working prototypes. For team roVR, funding helped develop a professional VR prototype which will be tested at NASA's Jet Propulsion Laboratory and contribute to NASA's exploration of life on Mars.
Please consider a gift to support engineering students.
More Capstone Projects