Give to the Capstone Fund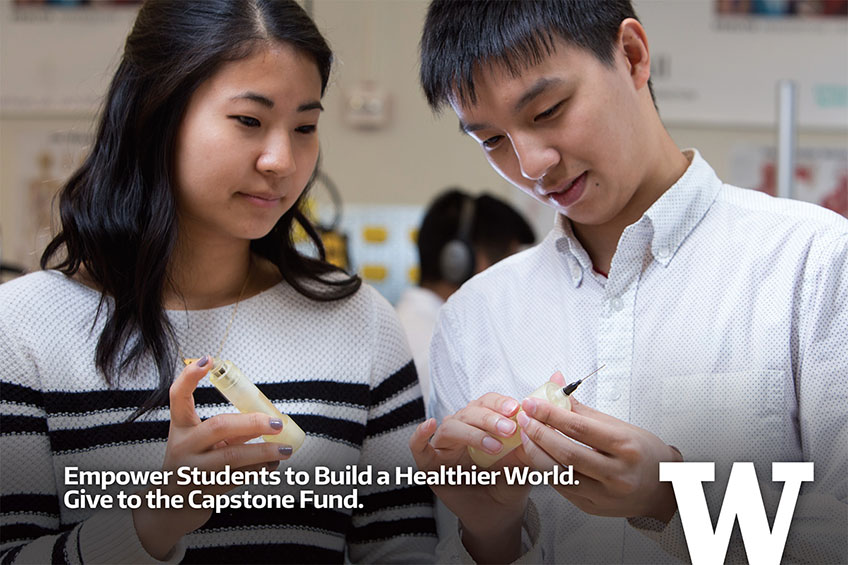 For anyone at risk of anaphylaxis, a life-threatening allergic reaction, epinephrine auto-injectors save lives. But for patients in developing countries, these life-saving devices can cost up to $500 – or may not be available at all.
For their senior capstone design project, a team of UW engineering students developed an inexpensive and easy-to-use epinephrine auto-injector. Their product, "Epi-For-All," costs $1.95 to produce and will provide affordable emergency treatment in countries with few medical resources.
The capstone project is a highlight of the engineering student experience. Students tackle complex, full-cycle projects that address real world problems while strengthening critical technical, communication and teamwork skills.
Your support enables capstone teams to purchase materials, test designs and move projects into the real world. Epi-For-All used their capstone funding to build a prototype and test the device; the team has also been working with regional partners to discuss distribution around the globe.
Please consider a gift to support engineering students.
More Capstone Projects