Translate Ideas into Innovation. Give to the Capstone Fund
Yesler Terrace, the state's oldest publicly-subsidized housing community, is undergoing a $1.5B redevelopment project to improve the 80-year-old site.
One big challenge faced by the Seattle Housing Authority (SHA), which runs the site, is communicating effectively about the project with the more than 430 households that currently live in Yesler Terrace. Language barriers for non-native English speakers, as well as limited access to internet and phone service, have made it hard for residents to receive critical updates about housing and services.
To solve this challenge, the SHA tapped a group of engineering seniors to design a communications tool. With support from the Capstone Fund, the team conducted focus groups and usability testing with residents, and developed a prototype, an interactive information screen. The team's project will inform the design of a new communications platform that addresses the unique needs of a diverse community.
Capstone design projects provide a valuable opportunity for students to work in teams and tackle complex, full-cycle design projects. Support to this fund helps students partner with industry and community organizations and translate their ideas into innovation with real-world impact.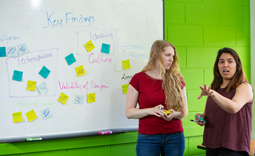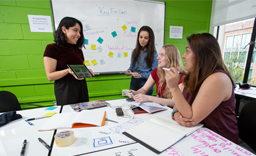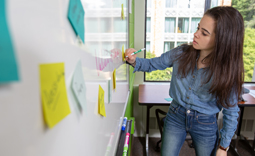 More Capstone Projects