Give to the Capstone Fund
As Sound Transit expands light rail across Seattle, it will provide critical transportation options for travelers.
But light rail expansion also increases pollution caused by stormwater runoff. To address this issue, one team of civil and environmental engineering seniors partnered with the Washington Department of Transportation (WSDOT) to design an aesthetic green solution: a vertical rain garden that filters runoff pollution. Now, WSDOT is considering integrating this proposal into future light rail stations.
This creative solution was enabled by support from the Capstone Fund, which allowed the team to purchase a thermal imaging camera to collect data at the Northgate Link Light Rail Station construction site.
The capstone design project is the culmination of a UW Engineering education. Partnership opportunities with industry allows students to tackle real-world problems while honing professional design, communication and teamwork skills. By giving to the Capstone Fund, you are helping students buy equipment necessary to transform their ideas into innovation.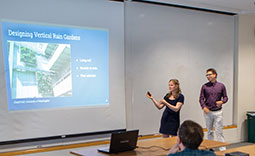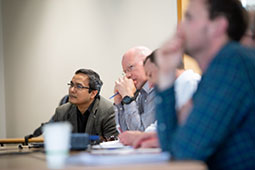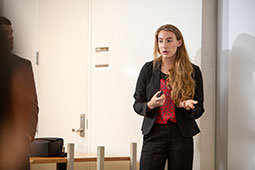 More Capstone Projects