Discovery Days Logo Header

Engineering Discovery Days Presentations for Future Students
On Saturday, April 22nd, high school students and family members were invited to register for a guided UW Campus tour.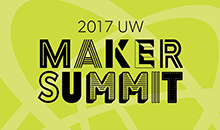 Additional programing for Saturday included an invitation to the second Annual Maker Summit in Maple Hall and CoMotion featuring inventive hands-on workshops and activities. This event showcased over 110 student projects highlighting the talent of UW students, staff and faculty. . For additional information and to register please visit the Maker Summit website.
Discovery Days - HS Presentations
Time
Program
Location
9 - 10:00 a.m.
College of Engineering Welcome and Overview
Guggenheim 220
10:15 - 11 a.m.
Chemical Engineering
Benson 117
Civil & Environmental Engineering
More 230
Computer Science & Engineering
Electrical Engineering
Human Centered Design & Engineering
Guggenheim 220
Materials Science & Engineering
Mueller 153
Aeronautics & Astronautics
Guggenheim 218
11:15 a.m. - noon
Bioengineering
Foege N130
Industrial & Systems Engineering
Mechanical Engr Bldg 246
Mechanical Engineering
Guggenheim 220
---
Join us in appreciation for support and current-year funding from these organizations: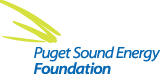 To become an Engineering Discovery Days sponsor, contact
Sharon Dana at (206) 543-6908.