Faculty Profile: Dan Schwartz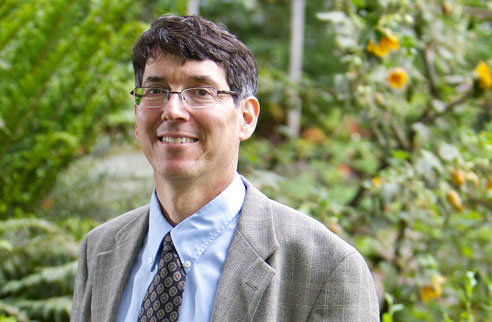 Dan Schwartz, Boeing-Sutter Professor of Chemical Engineering
Dan Schwartz is a chemical engineer focused on improving energy-related materials. He is the director of the Clean Energy Institute, which advances next generation solar energy and electrical energy storage materials, devices, and systems. Professor Schwartz has brought together students and community leaders to identify and develop sustainable bioresource based energy programs.
additional title and education
Adjunct Professor of Materials Science and Engineering
B.S., Chemical Engineering, University of Minnesota, 1983
M.S., Chemical Engineering, University of California, Davis, 1985
Ph.D, Chemical Engineering, University of California, Davis, 1989
What sparked your interest in engineering?
As a kid, I always loved taking stuff apart to see how it worked. We had a neighbor with a machine shop and I would hang around and watch. The idea definitely goes back to childhood because I had a Dr. Seuss book called My Book (About Me) and there was a page asking what I wanted to be when I grew up. I scribbled in "engineer," spelled wrong like a little kid, of course!
What is your research focus?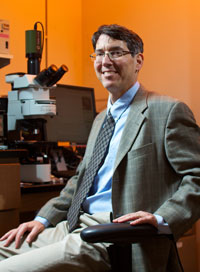 The core of what I do is work on electrochemical methods for micro and nanofabrication. What that means is, for example, making high-tech, high-performing components that go into computer hard disk drives. Over the years, I became involved in energy-related materials, such as battery and fuel cells. Energy is a huge, societal issue with technical, social, environmental and economic problems. It prompted me to start looking for alternative ways to educate my students in energy-related research areas rather than approaching it the same way we might approach computer research. That ultimately led to the UW Bioenergy Training Grant (Bioresource-based Energy for Sustainable Societies program). It brings together students from the Colleges of Engineering, Forestry, Built Environments and American Indian Studies. We partner with Northwest Native-American Tribes and identify problems they have managing their lands and develop solutions. For example, low-cost ways to convert waste-wood into energy.
What are some things on the horizon that are exciting in your field(s)?
Our bioenergy model has us working directly with the Native-American tribes to define the scope of a project. I think we need that approach for all major energy projects—whether it's a wind farm or pipeline—working early with communities to determine their broadest objectives so the engineering scope balances the benefits and costs of the project across stakeholders. For our students, they approach it not just as a narrow tech challenge, but work on the broader challenges that energy poses—how do we bring solutions to market, pay for them and what are the overall implications?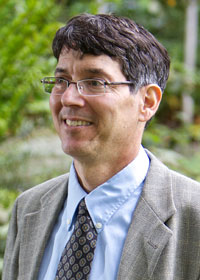 What advice do you have for someone interested in the engineering field?
My general advice is to figure out what you're really good at and then differentiate yourself—whether that's through scholarship, related activities or some other aspect. Explore the different elements of your passion and expertise that sets you apart.
What are some of the benefits of working or studying at the UW?
This institution has remarkably low barriers to collaboration. We collaborate easily across departments and college lines and it's a wonderful environment for interdisciplinary research and education. Two chemical engineering professors currently have daughters at the UW, class of 2016. What's a stronger vote of confidence than that?
What do you like to do in your free time?
I love pretty much anything with the word "ski" in it! My favorite is waterskiing on Lake Washington in the summertime, but I also do alpine and cross-country snow skiing.