Xu Chen
Assistant Professor, Mechanical Engineering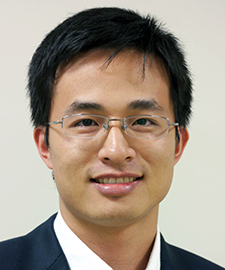 Ph.D. Mechanical Engineering, University of California, Berkeley, 2013
M.S. Mechanical Engineering, University of California, Berkeley, 2010
B.S. Mechanical Engineering, Tsinghua University, 2008
Xu Chen was recently at the University of Connecticut as an assistant professor of mechanical engineering, in affiliation with materials science and advanced systems. His research interests include dynamic systems and controls, smart machines, and engineering agile manufacturing processes that reliably create complex parts at low unit costs compared to conventional machining.
Xu builds sensing and control algorithms that counteract process variations and yield repeatable, high-quality manufacturing in time scales from microseconds to years. He also researches actuation and energy deposition that facilitate novel properties of manufactured parts. His work in laser-aided additive manufacturing advances aerospace components and custom-designed medical implants, with potential to improve products for the energy, automotive, healthcare and biomedical industries. Xu brought his technology to precision control and information storage industries, including developing multiple new servo designs for Western Digital Corporation's industrial mass production.
Xu is a recipient of several awards, including the NSF CAREER Award and the Young Investigator Award from ISCIE/ASME International Symposium on Flexible Automation.