Byron Boots
Associate Professor, Paul G. Allen School of Computer Science & Engineering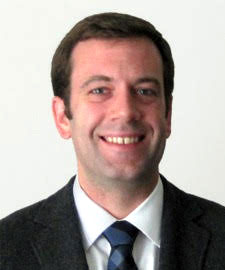 Ph.D. Machine Learning, Carnegie Mellon University, 2012
M.S. Machine Learning, Carnegie Mellon University, 2009
B.A. Computer Science, Philosophy, Bowdoin College, 2003
Former Allen School postdoc Byron Boots returns to the UW this fall after leading the Robot Learning Lab at the Georgia Institute of Technology.
Byron works at the intersection of machine learning, artificial intelligence and robotics with a focus on developing theory and systems that tightly integrate perception, learning and control. His research touches on a range of problems including computer vision, system identification, state estimation, high-speed navigation, motion planning and manipulation.
In addition to receiving a CAREER Award from the National Science Foundation, he has received the 2018 Paper of the Year award from the International Journal of Robotics Research and Best Paper Awards at Robotics: Science and Systems, the International Conference on Artificial Intelligence and Statistics, and the International Conference on Machine Learning.