Assistant Professor, Human Centered Design & Engineering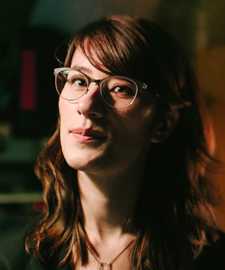 Ph.D. Media Arts and Sciences, Massachusetts Institute of Technology, 2016
M.Sc. Media Arts and Sciences, Massachusetts Institute of Technology, 2010
B.Sc. Artificial Intelligence, Universiteit van Amsterdam, 2008
Nadya Peek will join HCDE as an assistant professor, beginning February 2018. She will bring a wealth of knowledge in machines and digital fabrication to HCDE's interdisciplinary faculty.
Nadya comes to HCDE from the MIT Center for Bits and Atoms, where she is currently a postdoctoral research scientist. Her work focuses on unconventional digital fabrication tools, small scale automation, networked control systems, and advanced manufacturing. Essentially, she makes machines that make things.
Nadya is an active member of the global fab lab community and a board member of the Open Source Hardware Association.