Leah Findlater
Assistant Professor, Human Centered Design & Engineering
Adjunct Assistant Professor, Paul G. Allen School of Computer Science & Engineering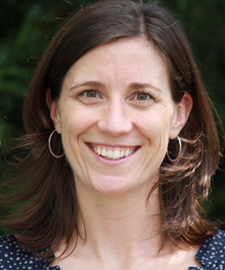 Ph.D. Computer Science, University of British Columbia, 2009
M.Sc. Computer Science, University of British Columbia, 2004
B.Sc. Computer Science, University of Regina, 2001
Leah Findlater joins HCDE from the College of Information Studies and the Institute for Advanced Computer Studies at the University of Maryland, College Park. She begins this fall as an assistant professor with an adjunct appointment in the Paul G. Allen School of Computer Science & Engineering.
Leah is developing mobile and wearable technologies to broaden technology access for people with a range of physical, sensory and cognitive abilities. Her current projects include designing interfaces with people with visual or motor impairments, supporting communication for people with language impairments, and expanding the approachability of machine learning models to non-expert users.
She has published 60 papers in top-tier academic venues and has been recognized with nine Best Paper or Honorable Mention awards at ACM CHI. Leah received an NSF CAREER Award in 2014, and her research has been funded by NSF, the Department of Defense, Nokia and Google.