Assistant Professor, Electrical Engineering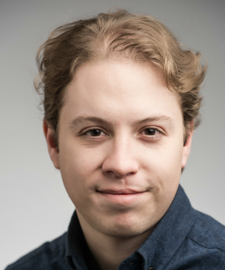 Ph.D. Electrical and Computer Engineering, University of Illinois, Urbana-Champaign, 2013
M.S. Electrical and Computer Engineering, University of Illinois, Urbana-Champaign, 2009
B.S. Physics, Texas State University, 2008
Brian Johnson will join the Electrical Engineering department in the spring as an assistant professor. For the past five years, he has worked at National Renewable Energy Laboratory in Golden, Colorado as a staff scientist. While there, he has led projects focused on next-generation control strategies and energy conversion circuits for power systems.
At the UW, he will continue his research at the intersection of power electronics, power systems, and control systems. Broadly, he explores the challenges of transforming aging electricity grids to ease the integration of renewables, reduce costs, ensure reliable operation and enhance efficiency. To achieve these aims, he develops technologies that translate the economic needs of consumers into solutions and leverages the capabilities of power electronics to develop agile systems with high performance.
He currently serves as an associate editor for the IEEE Transactions on Energy Conversion. He was awarded a National Science Foundation Graduate Research Fellowship in 2010.