Amy Orsborn
Clare Boothe Luce Assistant Professor, Electrical Engineering and Bioengineering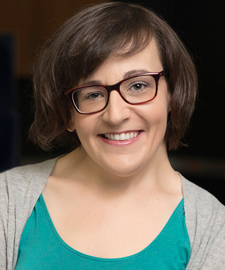 Ph.D. Bioengineering, University of California, Berkeley; University of California, San Francisco, 2013
B.S. Engineering Physics, concentration in biomedical engineering, Case Western University, 2007
Amy Orsborn will join UW this winter as the Clare Boothe Luce Assistant Professor in the departments of Electrical Engineering and Bioengineering. She has spent the last four years as a postdoctoral researcher at New York University's Center for Neural Science where she helped to develop platforms to stimulate, record and map neural activity across multiple spatial scales.
Amy applies neuroscience to improve rehabilitative and restorative therapies and design state-of-the-art prosthetics for people with disabilities such as limb loss, stroke or spinal injury. Her research collects large-scale data sets to develop brain-machine interfaces (BMI) with potential to restore motor-functions and combines brain adaptation with machine learning to make BMIs that provide more natural and intuitive control for patients.
In addition to her research, Amy is helping develop a new web-based resource, called STEMM Role Models, aimed to increase diversity in speakers at scientific conferences. Amy has received fellowships from the National Science Foundation and American Heart Association and was named a 2016 L'Oreal For Women in Science Fellow.