Youngjun Choe
Assistant Professor, Industrial Systems & Engineering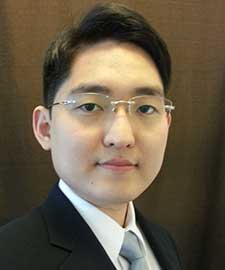 Ph.D. Industrial and Operations Engineering, University of Michigan, Ann Arbor, 2016
B.S. Physics and Management Science, Korea Advanced Institute of Science and Technology, 2010
Youngjun Choe joins the UW as an assistant professor.
His current research focuses on modeling and analyzing complex systems, such as sustainable energy systems, by integrating approaches in statistics and simulation. He examines performance and reliability in complex systems by using high-performance computing to incorporate extreme data loads from in-situ sensors and physics-based computer simulators. He plans to continue his work in computational statistics and stochastic simulation to better understand large-scale systems such as power plants and electrical grids, or when field experiments are difficult, expensive or impossible.
His work is recognized by several professional societies including the American Statistical Association, the Institute for Operations Research and the Management Sciences, and the Institute of Industrial and Systems Engineers.