Lillian Ratliff
Assistant Professor, Electrical Engineering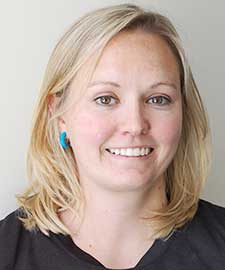 Ph.D. Electrical Engineering and Computer Sciences, UC Berkeley, 2015
M.S. Electrical Engineering, University of Nevada, Las Vegas, 2010
B.S. Electrical Engineering, University of Nevada, Las Vegas, 2008
B.S. Mathematics, University of Nevada, Las Vegas, 2008
Lillian Ratliff joins Electrical Engineering as an assistant professor this fall. Previously she was an affiliate professor with UW EE and a postdoctoral researcher in electrical engineering and computer sciences at UC Berkeley, where she also earned her doctorate.
Lillian's research interests bring together game theory, optimization and statistical learning to develop new theoretical models of human decision-making in societal-scale cyber-physical systems like smart grids and urban spaces. A recent project focused on smart urban mobility examines the factors people consider when parking in an urban environment. By taking into account fluctuating data such as waiting time, price and congestion, she aims to improve both transportation efficiency and the user experience. She plans to continue this research to support intelligent design and sustainable growth in large cities.
She received the National Science Foundation Fellowship and has been published for her research in game theory and optimization.