John R. Kiely Endowed Professor, Civil & Environmental Engineering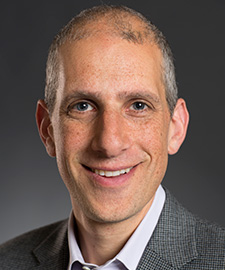 Ph.D. Energy and Resources, UC Berkeley, 2005
M.S. Energy and Resources, UC Berkeley, 2002
B.S.E Chemical Engineering, Princeton University, 1996
Julian Marshall joined the Department of Civil & Environmental Engineering last winter as the John R. Kiely Endowed Professor. He was previously an associate professor of environmental engineering at the University of Minnesota where he founded and directed a three-year Peace Corps Master's International Program in environmental engineering and co-founded the Acara Challenge, a social entrepreneurship program offering courses and study abroad programs to help students learn about and devise solutions to global environmental and health problems such as clean water, sanitation, and food security.
Julian's work involves modeling and measuring human exposure to air pollution. He is interested in how demographic attributes such as race and income affect exposure levels, and the environmental health impacts of shifts in energy technologies --- for example, converting coal to solar electricity, or gasoline and diesel to biofuels and electric vehicles. Julian is involved in multiple collaborative projects in India to understand the health effects of air pollution there, including the potential impacts on indoor air quality of interventions such introducing new cookstoves into households
Julian is co-leading a new Air Pollution, Climate, and Energy (ACE) center, funded by a $10 million EPA grant. In collaboration with more than 25 researchers from the U.S., Canada and England, the researchers seek to find "win-win" solutions that address climate change and multiple air pollutants at the same time.