Thomas Rothvoss
Assistant Professor, Computer Science & Engineering, Mathematics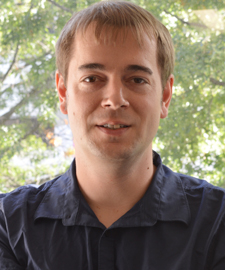 Ph.D. Mathematics, École Polytechnique Fédérale de Lausanne, 2009
Dipl. Computer Science, Technische Universität Dortmund, 2006
Thomas Rothvoss joined UW CSE as a joint faculty appointment with the Department of Mathematics. He arrived at UW Mathematics in 2014 following a postdoc at MIT.
Thomas works broadly in theoretical computer science and discrete optimization. He designed provably efficient algorithms for the classical "Bin Packing" problem, which are based on mathematical tools from discrepancy theory. He also developed a proof that the solution space to the perfect matching problem cannot be written as a linear program of small size. This answered a question in combinatorial optimization that had been open for three decades.
Thomas is a 2015 Alfred P. Sloan Research Fellow and received a Feodor-Lynen Research Fellowship. He earned best paper awards at the ACM Symposium on Theory of Computing (STOC) in 2010 and in 2014, and at the ACM-SIAM Symposium on Discrete Algorithms (SODA) in 2014.