Ras Bodik
Professor, Computer Science & Engineering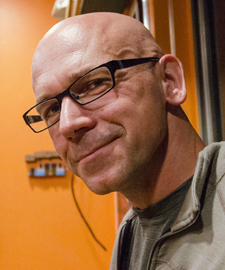 Ph.D. Computer Science, University of Pittsburgh, 1999
B.S. Computer Engineering, Technical University Slovakia, 1992
Ras Bodik will join Computer Science & Engineering as a professor this fall. He previously held faculty positions at UC Berkeley and University of Wisconsin–Madison.
Ras is best known for his work in programming languages and their broad applications in biology, human-computer interaction and computer architecture. He is developing algorithms to enable people without coding experience to program web browsers and spreadsheets, as well as browsers that automatically adjust based on connection speeds and output devices. He is also interested in program synthesis, a technique for computer-aided construction of software and parallel computing that increases flexibility while keeping energy costs low, effectively ushering in a new category of high-performance computers.
Ras received the NSF CAREER award and regularly speaks at conferences about programming systems.