Mari Winkler
Assistant Professor, Civil & Environmental Engineering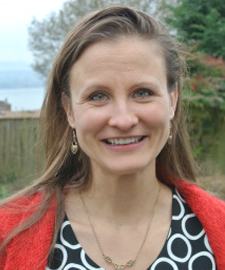 Ph.D. Environmental Engineering, Delft University of Technology, The Netherlands, 2012
M.S. Water Science, University of Duisburg Essen, Germany, 2006
M.S. (thesis) Biotechnology, University of British Columbia, Canada, 2006
B.S. (thesis) Microbiology, University of New South Wales, Australia, 2004
Mari Winkler joined CEE as an assistant professor. Previously, she held a Marie Curie postdoctoral fellowship at Ghent University in Belgium. She has also spent time in industry, working with engineering companies to build, construct and upgrade wastewater treatment plants and to improve treatment processes.
Mari's work explores microbiology, resource recovery and innovative wastewater and sludge treatment. One project focuses on developing enhanced nitro¬gen removal processes to convert ammonium into nitrogen gas without the use of oxygen or organic carbon, and can potentially reduce treatment plant costs and environmental impact. Her research will extend to phosphorus removal and recovery, end-of-pipe wastewater treatment, and microbial ecology.
She received the Huber Technology Prize and the Outstanding Doctoral Dissertation Award from CH2M Hill.