Katharina Reinecke
Assistant Professor, Computer Science & Engineering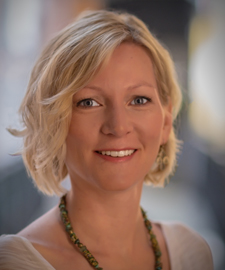 Ph.D. Computer Science, University of Zurich, Switzerland, 2010
M.Sc. Computer Science, University of Koblenz, Germany, 2006
Katharina Reinecke begins this fall as an assistant professor in Computer Science & Engineering. She was most recently an assistant professor at the School of Information and in the Department of Electrical Engineering and Computer Science at the University of Michigan.
Katharina examines how different cultures interact with computers and develops technology that automatically adapts to varying preferences and abilities through human-computer interaction, intelligent user interfaces and cross-cultural usability. She conducts large-scale user studies and empirical analyses of behavioral data sets to develop appealing and intuitive interfaces. Her project LabintheWild is an online virtual lab for conducting behavioral studies, which she has used to obtain data from over 2.5 million visitors from over 200 countries.
She has received the Google Faculty Research Award and Advanced Research Fellowship from the Swiss National Science Foundation.